PLN stations 400 personnel in East, N. Kalimantan to monitor power grids

Balikpapan |

Fri, June 15, 2018

| 08:22 am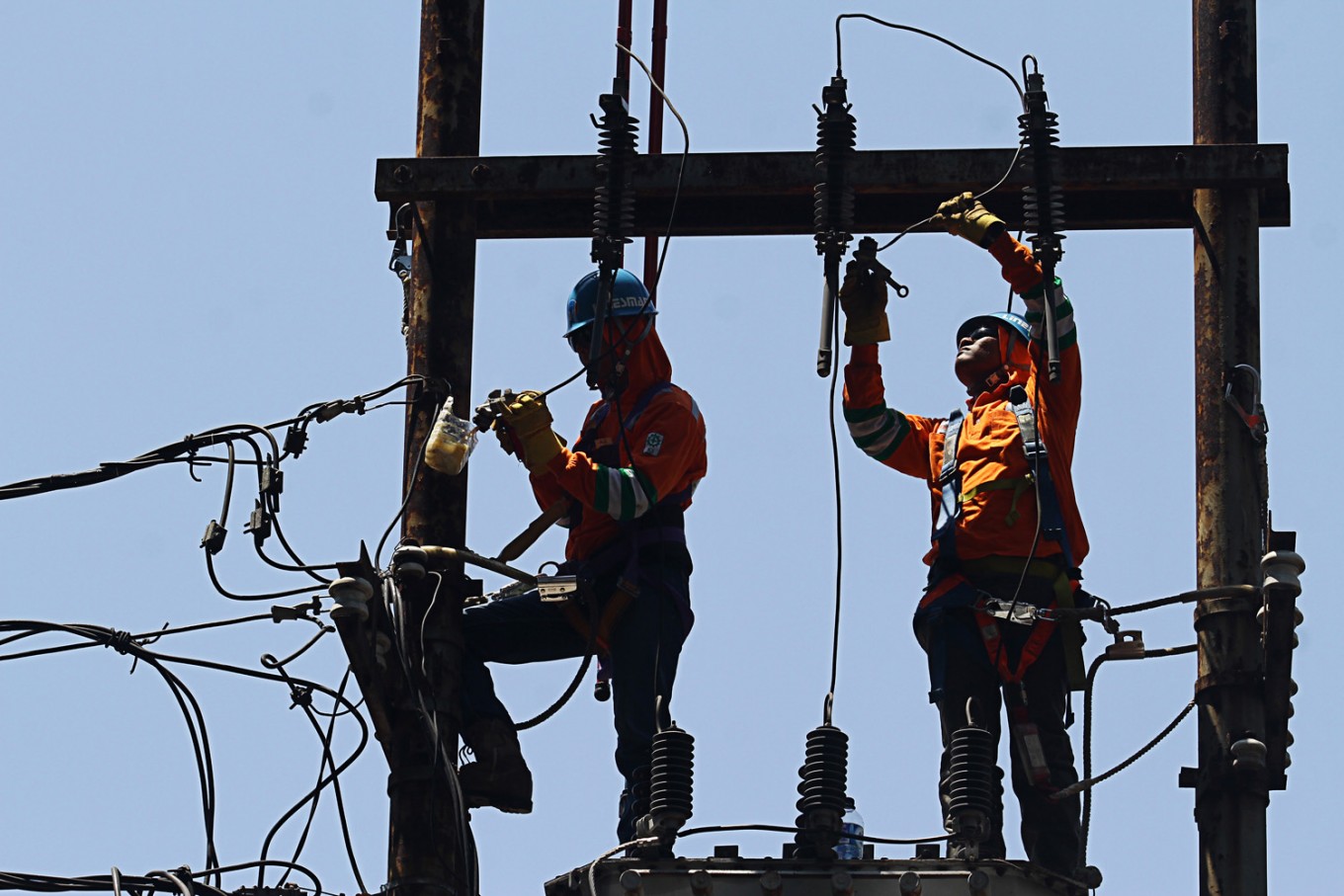 In progress: Workers repair household electricity networks in Malang, East Java, on Aug.28. (Antara/Bowo Sucipto)
State-owned utility company (PLN) has stationed 400 personnel to monitor power grids in East and North Kalimantan until June 29 to ensure adequate electricity supply during the Idul Fitri holiday.
"They've been stationed at 54 posts around Balikpapan, Samarinda, Tenggarong, Bontang, Tanjung Redeb and Tarakan," said Riza Novianto Gustam, PLN general manager for East and North Kalimantan.
Even if PLN had already inspected the condition of its generators, Riza maintained that the 400 personnel were needed as a precautionary measure against extreme weather.
During holidays in previous years, Riza said PLN anticipated an increase in domestic electricity consumption even though overall usage saw decreases due to the reduced industrial activity.
For example, the peak output from the Mahakam power plant in East Kalimantan usually drops to 350MW from 370MW during holidays.
"We are ready. So have a happy Lebaran holiday and I ask for your forgiveness for any mistakes," Riza added, while saying an Idul Fitri greeting. (nor/gda)
Topics :
Join the discussions