Police plan autopsy on journalist's body
Balikpapan |

Mon, June 18, 2018

| 08:09 am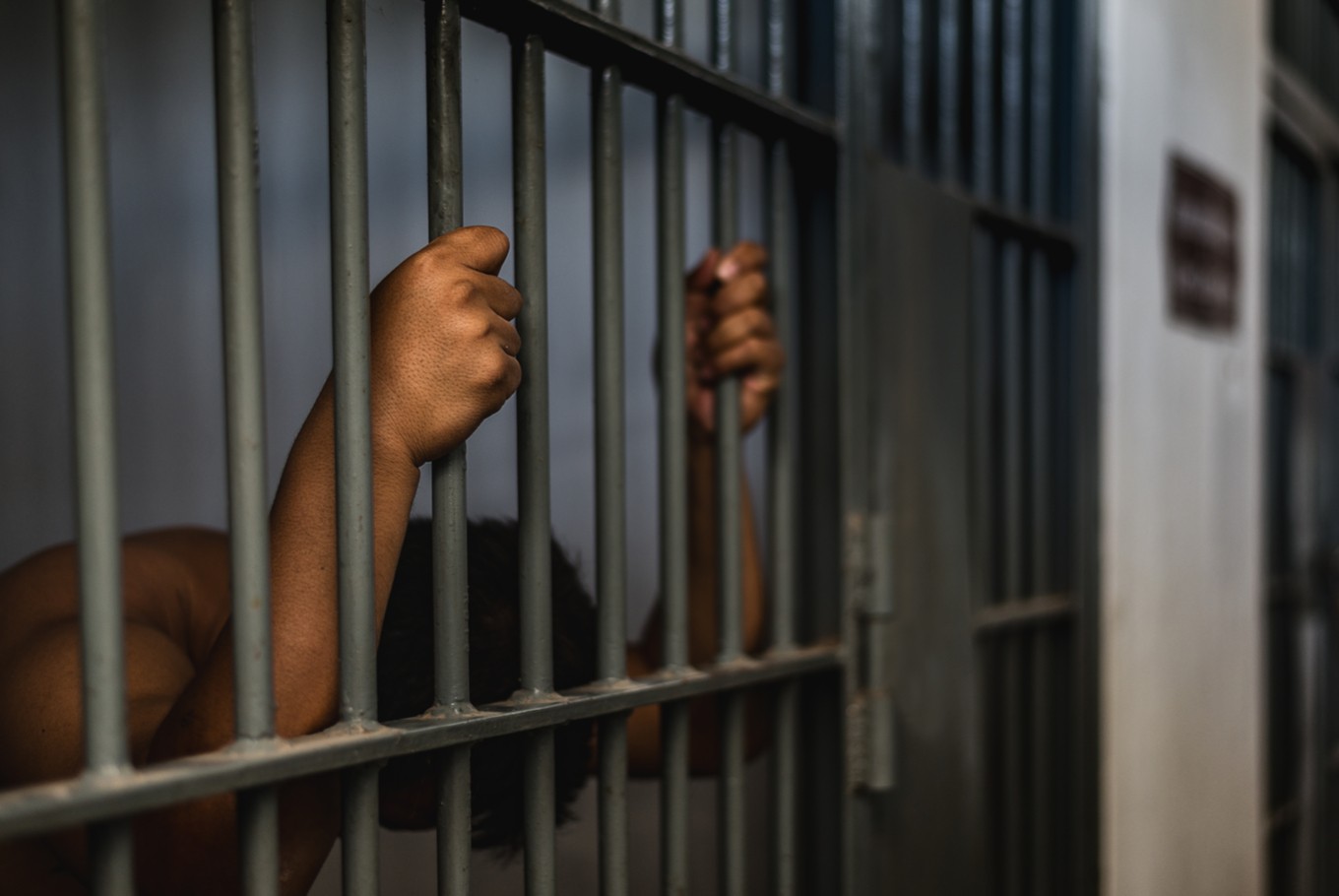 An illustration of a detainee. (Shutterstock/File)
South Kalimantan Police chief Brig. Gen. Rachmat Mulyana has ordered his men to immediately perform an autopsy on the body of journalist Muhammad Yusuf from Kotabaru regency, who died in a hospital after being held in police custody on defamation and hate speech charges.
"We will run the autopsy as soon as possible after his family gives us consent," Rachmat said on Sunday. "We are determined to find the exact cause of death."
Yusuf worked for online news portal KemajuanRakyat.co.id when the police accused him of defaming and inciting hate speech against oil palm plantation company PT Multi Sarana Agro Mandiri (MSAM) after the company reported him to the police.
His death has sparked speculation that he was subject to violence while in detention.
Yusuf had reportedly complained of breathing difficulties and chest pain a day before being rushed to the hospital, which returned the body to his family after running a clinical, non-forensic autopsy and found no signs of abuse.
The Press Council has investigated 23 of Yusuf's published articles, including some about MSAM, in response to Kotabaru Police's request in March seeking testimony from an expert witness at the council.
The council found that most of Yusuf's work was "unverified, unbalanced and opinionated" and was therefore considered as violating the 1999 Press Law, making him liable for prosecution.
Join the discussions