Police, military to secure C. Java elections with joint patrols
Suherdjoko

The Jakarta Post
Semarang, Central Java |

Tue, June 26, 2018

| 11:15 am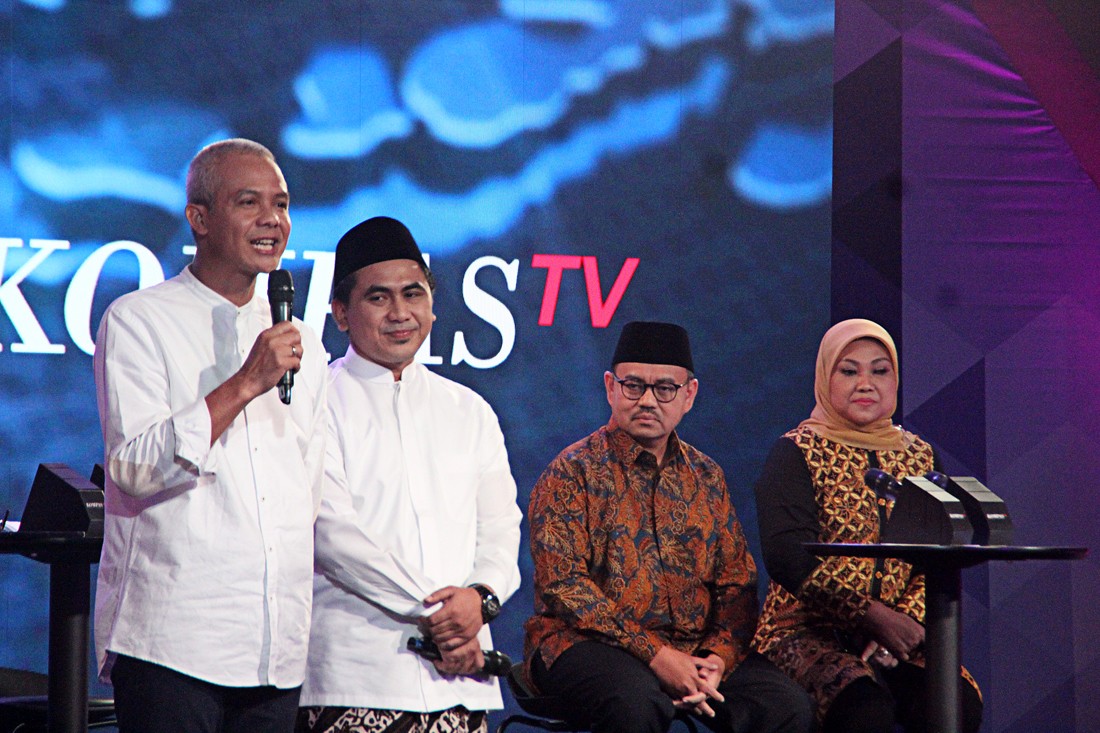 All set: The Central Java gubernatorial candidate pairings of Ganjar Pranowo (left) and Taj Yasin (second left) versus Sudirman Said (second right) and Ida Fauziyah (right) get prepared to respond to queries during the last candidate debate in Semarang, Central Java, on June 21. (JP/Suherdjoko)
National Police and Indonesian Military personnel, supported by community protection units, are gearing up to carry out joint patrols to secure regional elections in Central Java on Wednesday.
Residents will cast ballots in the Central Java gubernatorial election as well as in elections for seven regents and mayors in the same province.
Central Java Police chief Insp. Gen. Condro Kirono said in Semarang on Monday that 21,275 police officers, supported by 9,713 military personnel and 123,000 traffic officers, would secure the elections.
"We will carry out joint patrols [in areas] across Central Java. Today [Monday] is the second day of the no-campaigning period ahead of voting day. [Elections supervisory agencies], supported by public order, police and military personnel, have continued to clean areas of campaign materials. Election materials have been distributed to election committees at the district level," said Condro.
"On Tuesday, the election materials will be delivered to villages, before they are distributed to polling stations, so that the voting process [can] be held on Wednesday."
Central Java regional secretary Sri Puryono admitted that 142,000 residents in the province had not yet registered their data to get e-ID cards.
"We have ordered civil registry and population agencies [Disdukcapil] in regencies and cities to stay open until 1 p.m. on Wednesday, so that anyone who wants to use their voting right can be served well."
Twenty-four candidate pairs, including two pairs of governor and deputy governor candidates, will contest the regional elections in Central Java. (ebf)
Topics :
Join the discussions