Govt threatens legal action against predatory fish owners
Gisela Swaragita

The Jakarta Post
Jakarta |

Sat, June 30, 2018

| 02:33 pm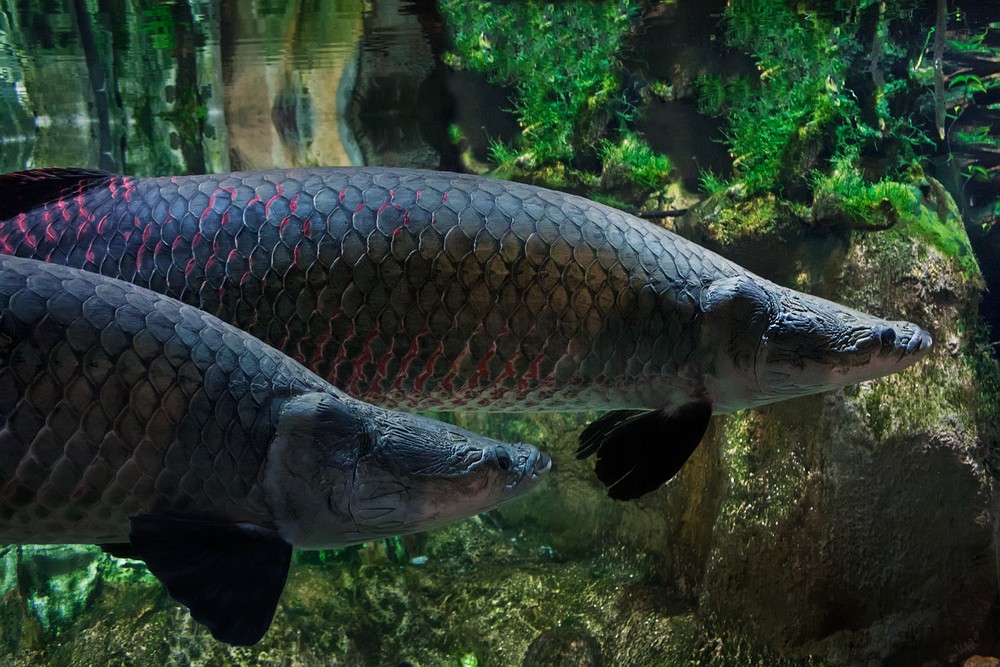 Arapaima fish, pirarucu (Shutterstock/-)
In light of the emergence of predatory fish Arapaima gigas in the Brantas River, East Java, the Maritime Affairs and Fisheries Ministry has appealed to owners of the fish, which are considered "invasive", to voluntarily surrender the predatory pets to the ministry's special posts.
An official announcement circulated by the ministry's Fish Quarantine and Quality Control Agency (BKIPM) on Saturday said the posts would be organized by the agency from July 1 to 31.
"If by the end of [the submission period] predatory fish are found in the care of the community, then legal action will be taken according to the law," the circular said.
According to Law No. 45/2009 and Maritime Affairs and Fisheries Ministerial Regulation No. 41/2014, it is illegal to export and cultivate predatory fish.
Previously, as quoted by kompas.com, Maritime Affairs and Fisheries Minister Susi Pudjiastuti said many people kept the Arapaima fish as a pet, but because of various reasons, such as that they no longer wanted to take care of the fish yet did not have the heart to kill it, the fish were released into a river.
An arapaima fish can grow up to 2 meters in length and can prey on local fish in the river, Susi said.
Rina, the head of BKIPM, said she had received information from social media that an arapaima fish was found in the Brantas River in Mojokerto, East Java.
After an investigation, the agency found that a Surabaya resident owned a number of the predatory fish. Eight of his other fish had been freed into the Brantas River. He also gave four of his fish to some of his friends.
Seven of the fish freed into the river had been found, while two of the fish given to his friends had died. (ahw)
Join the discussions