Putin lands in Helsinki for historic summit with Trump
Helsinki, Finland |

Mon, July 16, 2018

| 05:46 pm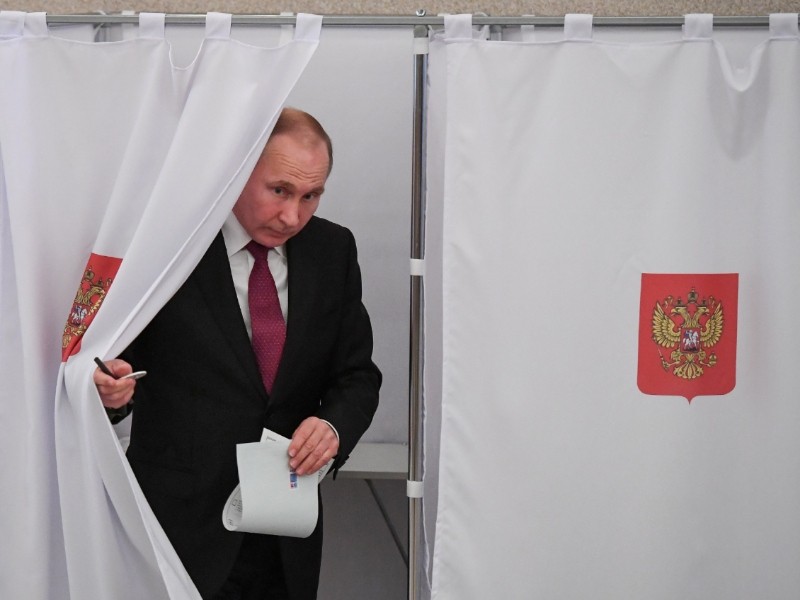 Russian President and Presidential candidate Vladimir Putin at a polling station during the presidential election in Moscow, Russia March 18, 2018. (Reuters/Yuri Kadobnov/POOL)
Russian President Vladimir Putin arrived in the Finnish capital Monday for a historic summit with US leader Donald Trump.
Putin flew to Helsinki for the summit a day after he attended the World Cup final in Moscow, and a lengthy convoy of black vehicles awaited him on the tarmac.
President Donald Trump headed into his first summit with Vladimir Putin on Monday determined to forge a personal bond with the Kremlin chief, saying only "stupidity" by prior administrations had brought US-Russian ties to their present low.
Hours before the Helsinki summit, Trump was asked if he would press Putin over Russia's alleged manipulation of the 2016 election that brought the mercurial property tycoon to power. He said only: "We'll do just fine."
Democrats had called for the summit's cancellation after new revelations surrounding the alleged election meddling.
But Trump has insisted it is "a good thing to meet", as he attempts to replicate with Putin the sort of personal rapport he proclaims with the autocratic leaders of China and North Korea.
Join the discussions