CPO, solar energy could help achieve renewable energy target, minister says
Stefanno Reinard Sulaiman

The Jakarta Post
Jakarta |

Fri, July 20, 2018

| 11:24 am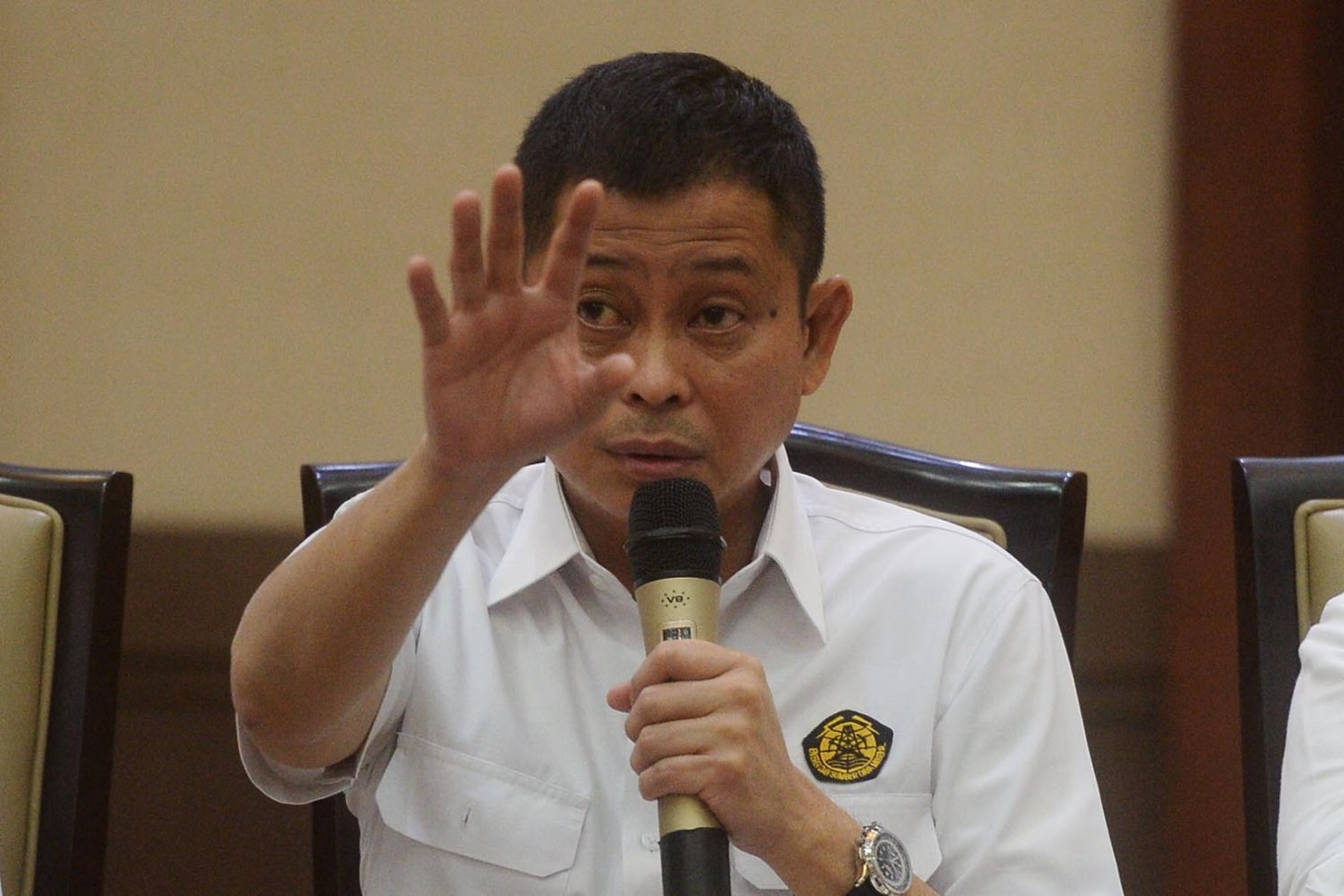 Energy and Mineral Resources Minister Ignasius Jonan (Antara/Akbar Nugroho Gumay)
Energy and Mineral Resources Minister Ignasius Jonan introduced on Thursday two ideas to boost the share of renewable energy in the country's energy mix, namely fueling power plants with biodiesel made from crude palm oil (CPO) and installing solar cells on house rooftops.
The government has set a target to achieve a 23 percent share of renewable energy in the country's energy mix by 2025 from the current share of about 13 percent.
"If we could shift the use of fossil-based diesel fuel into CPO-based biodiesel for our power plants from now on, within five years, the contribution of vegetable oil to the electricity output will rise 5 percent," he said on Thursday during a hearing at the House of Representatives.
Indonesia is the world's largest producer of CPO.
Meanwhile, a solar rooftop power plant program would be introduced for high income households, Jonan said, adding that if the program started today, within five years, it would also make a significant contribution.
Separately, Energy and Mineral Resources Ministry Renewable Energy Director General Rida Mulyana said the ministry would soon issue a ministerial regulation on solar rooftop power plants.
Rida added that the rule would provide details on customers, power capacity, installation guidelines, safety guidelines, administrative issues concerning state-owned electricity company PLN and tariffs.
Despite these new ideas, Jonan still expressed pessimism that the 23 percent share of renewable energy could be achieved in 2015. "It is not an easy goal to reach, but perhaps one day, we will achieve it," he said. (bbn)
Join the discussions