Key to middle path is 'mutual respect, accept the opponent'
Liza Yosephine

The Jakarta Post
Jakarta |

Wed, August 22, 2018

| 09:59 am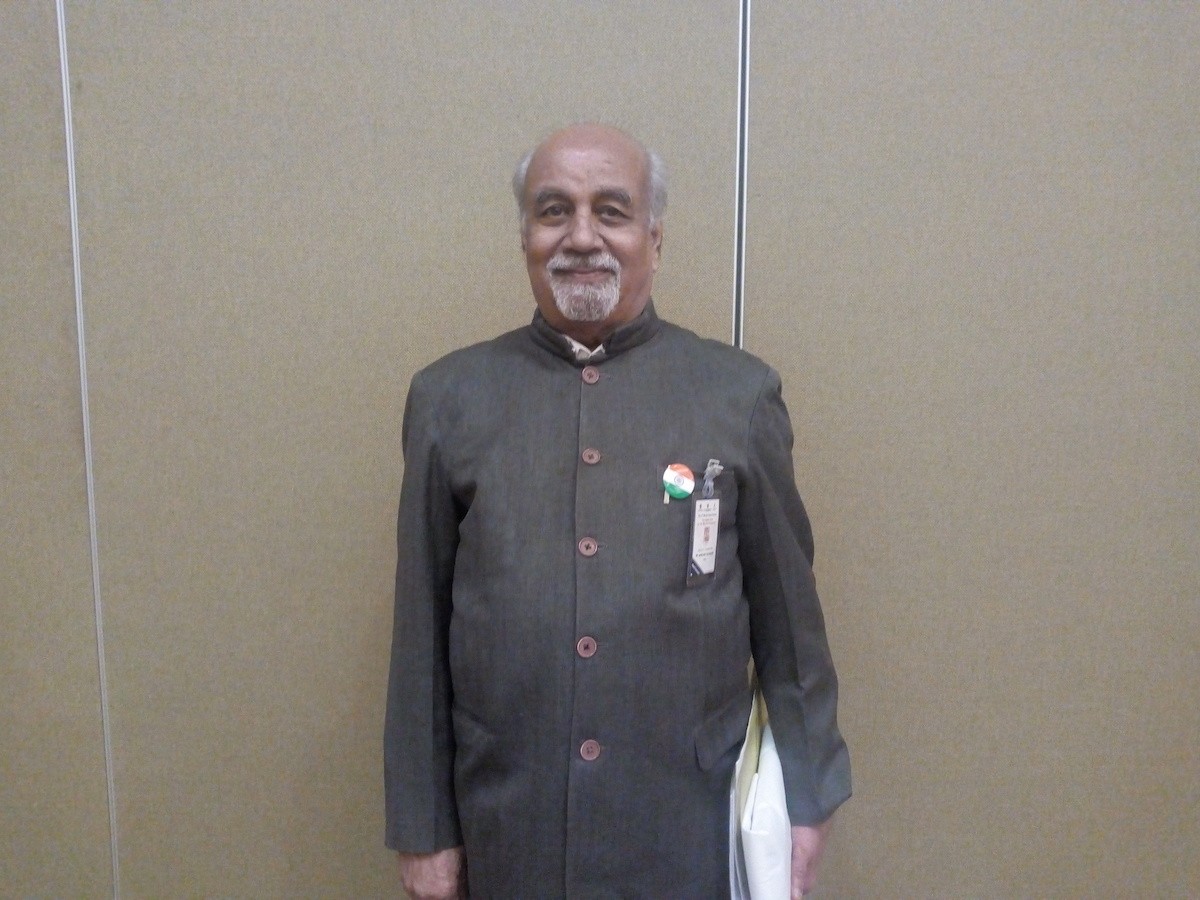 Narayan Vasudevan (JP/Sausan Atika)
Prominent academics, peace activists and religious leaders from across the world have just finished a three-day dialogue in the seventh World Peace Forum. The event, which took place in Jakarta this month, focused on the topic of the middle path approach for a new world civilization. The Jakarta Post's Liza Yosephine and Sausan Atika Maesara spoke with one of the participants, Narayan Vasudevan, director of the Indian Council of Gandhian Studies, a non-governmental organization that focuses on promoting peace. The following are excerpts from the interview.
Question: What is the goal of the biennial World Peace Forum?
Answer: The essential messages that we suggested are to move forward and adopt new strategies for bringing people together, respect religions and other divisions. And work for human progress.
In fact, if we go back, we have been working on an interfaith organization called the World Conference of Religions for Peace (WCRP) since 1970. At that time, the whole world was concerned about the nuclear [threat] after the Hiroshima and Nagasaki atomic bombs [in 1945]. And the religious leaders, especially, got together at a meeting in New Delhi in 1969, decided that they must form an international body consisting of all the religions and religious leaders. Since then, this organization has been functioning.
So, generally, leaders all over the world have very serious concern about the future of mankind.
This World Peace Forum is a very commendable initiative. People who have concerns about the future of humanity come together and discuss, deliberate and spread the message that we have to walk together, rather than harping on, or spreading that we are all divided.
How do you view the middle path approach?
The middle path is not a new idea. This principle has always been there. In ancient teachings, both Western and Eastern, you will find this idea right through. Greek philosophers, Vedic sages, Biblical sages all have highlighted that [we] must follow the middle path in order to avoid extremes and danger to life. And that is the concept that has been coming through all these years.
In recent times, there are at least three people we can identify who took a middle path, Mahatma Gandhi, Martin Luther King Jr. and Nelson Mandela. They chose a particular path that was inclusiveness and non-violence to bring about the change that they wanted.
What is the most important thing that should be done to achieve the middle path?
Dialogue and discussion with each other. There's nothing that we cannot overcome through understanding. Mutual trust. Mutual respect. Accept the others. He may have a different point of view. But please accept the opponent. That much is basic.
When it comes to the importance of religions, there is exclusivity, supremacism, [believing] one religion is superior to others. Those are wrong attitudes. We should have inclusiveness, an inclusive attitude toward all religions. That is the life that keeps us all together.
What needs to be considered for people living side by side in a pluralistic society?
Religion is a personal affair. Do not bring it into politics. Unfortunately, in recent times, it is getting mixed up with politics.
[If] people follow the essential teachings of each religion, I would say there is no reason why there should be clashes. What is happening is some followers of particular religions have exploited controversial passages from the texts of their sacred books for their own advantage using extremist methods. That is causing the problem and that is what we have seen for the past few decades.
What are the key words in tackling the rising extremism?
The real problem is religions are getting mixed up with politics. And religions are also used to capture political power. We see this happening in many countries.
One is the interfaith approach, then dialogue. [Engaging in] dialogue is very important between religions and religious leaders, particularly.
Then dedicated, committed, morally well-trained intellectual leaders in each nation are also important.
Topics :
Join the discussions