Supreme Court to suspend judges implicated in graft case
News Desk

The Jakarta Post
Jakarta |

Wed, August 29, 2018

| 07:07 pm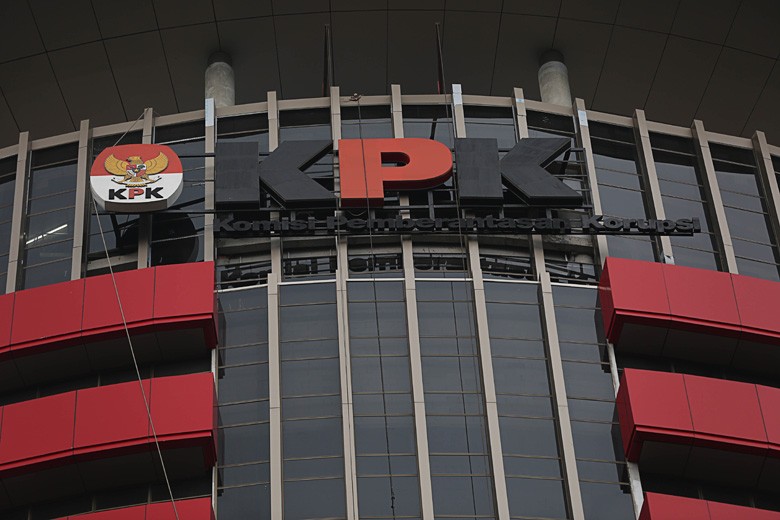 The Supreme Court will impose a temporary suspension on four judges apprehended by the Corruption Eradication Commission (KPK) in Medan, North Sumatra as soon as they are declared suspects in a bribery case. (thejakartapost.com/Wienda Parwitasari)
The Supreme Court will impose a temporary suspension on four judges apprehended by the Corruption Eradication Commission (KPK) in Medan, North Sumatra as soon as they are declared suspects in a bribery case.
Pending an official announcement from the KPK, the court will immediately suspend the judges serving at the Medan District Court.
"We will temporarily dismiss them as the permanent dismissal is under the authority of the President," Supreme Court spokesman Abdullah said on Wednesday as quoted by kompas.com.
The KPK apprehended four judges from the Medan District Court, namely the court's Chief Judge Marsudin Nainggolan, Deputy Chief Judge Wahyu Prasetyo Wibowo, Judge Sontan Merauke Sinaga and Judge Merry Purba, as well as two court clerks, in a raid on Tuesday. The raid was related to bribery allegations reported by citizens to the antigraft agency. Investigators also seized an undisclosed sum of money in Singapore dollar bank notes during the operation.
Judge Wahyu was recently under the spotlight for sentencing a Buddhist resident of Tanjung Balai, Meiliana, to 1.5 years in prison in a blasphemy case for complaining about the volume of the adzan (Islamic call to prayer) from a speaker at a mosque near her house.
Meanwhile, KPK chairman Agus Rahardjo said that after further investigation, the agency had so far named Judge Merry a suspect in the case for allegedly receiving S$280,000.
"The investigation process is still ongoing. There is a possibility [that more suspects will be named] as the investigation develops, we don't know yet. In the meantime the evidence points at MP [Merry Purba]," he said in a press conference on Wednesday. (ris)
Join the discussions