Riau anticorruption monument graft convicts get 17 to 36 months behind bars
Rizal Harahap

The Jakarta Post
Pekanbaru |

Wed, September 5, 2018

| 07:43 am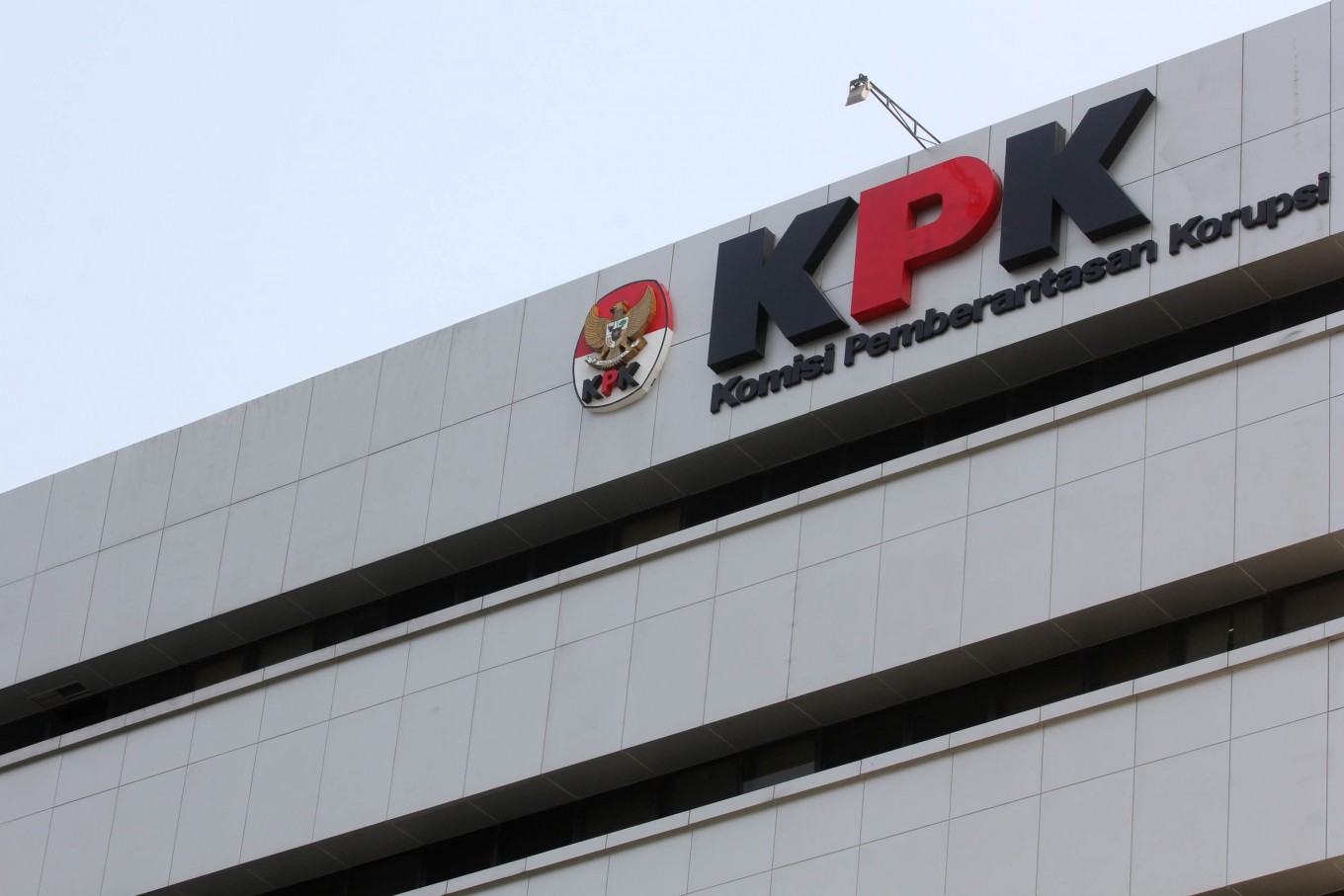 The Corruption Eradication Commission (KPK) office in Jakarta. (the jakarta post/Wienda Parwitasari)
A panel of judges at the Pekanbaru Corruption Court in Riau handed down on Monday 17-month to three-year sentences to defendants found guilty in a corruption case related to the construction of an anticorruption monument park, which is supposed to serve as a reminder of the importance of upholding integrity, in the provincial capital — a case seen as highly ironic amid the country's ongoing fight against corruption.
Presiding judge Bambang Myanto read out the verdicts against the three defendants — Riau Cipta Karya Public Works Agency head Dwi Agus Sumarno, project supervisory consultant Rinaldi Mugni and contractor Yuliana J. Bagaskoro — finding them guilty of committing graft causing state financial losses.
Dwi was sentenced to 17 months' imprisonment, while Rinaldi and Yuliana received 22 month and three year sentences respectively.
According to the Development Finance Comptroller (BPKP), the crime resulted in Rp 1.1 billion (US$73,731) in losses from the project's total value of Rp 8 billion. The funds for the project, called the Integrity Monument Park, were taken from the 2016 Riau province regional budget.
In addition to the prison sentences, all defendants were required to pay Rp 50 million in fines as well as restitution amounting to Rp 80 million for Dwi, Rp 163 million for Rinaldi and Rp 755 million for Yuliana.
"Should they fail to pay the restitution fees, they will serve an additional six months' imprisonment by default," Bambang said while reading out the verdict.
Dwi and Rinaldi accepted the verdict, while Yuliana and prosecutors from the Pekanbaru Prosecutors Office have decided to wait for one week before announcing whether they will file an appeal.
The sentences have been criticized for being too lenient, as they were lighter than the prosecutors' demands for two years behind bars for Dwi, two-and-a-half years for Rinaldi and three-and-a-half years for Yuliana.
"Unfortunately, the prosecutors were focused on punishing the people rather than the object of the crime. They should look not only at the material losses, but also the social losses felt by the people, which could be counted against the defendants," said Erwin Natosmal Oemar, a member of the Coalition of Anti-Corruption Societies.
Inaugurated by Corruption Eradication Commission (KPK) chairman Agus Rahardjo in 2016, the monument was meant to serve as a reminder to people about the importance of upholding integrity, and especially for officials to provide the best service possible to the public. The message was also aimed specifically toward Riau, as three of its governors have been arrested by the agency over graft cases.
A total of 15 people have been named suspects in the case, with the rest still awaiting prosecution. (kuk)
Topics :
Join the discussions