Istiqlal Mosque to have wastewater plant
News Desk

The Jakarta Post
Jakarta |

Sun, November 25, 2018

| 06:30 pm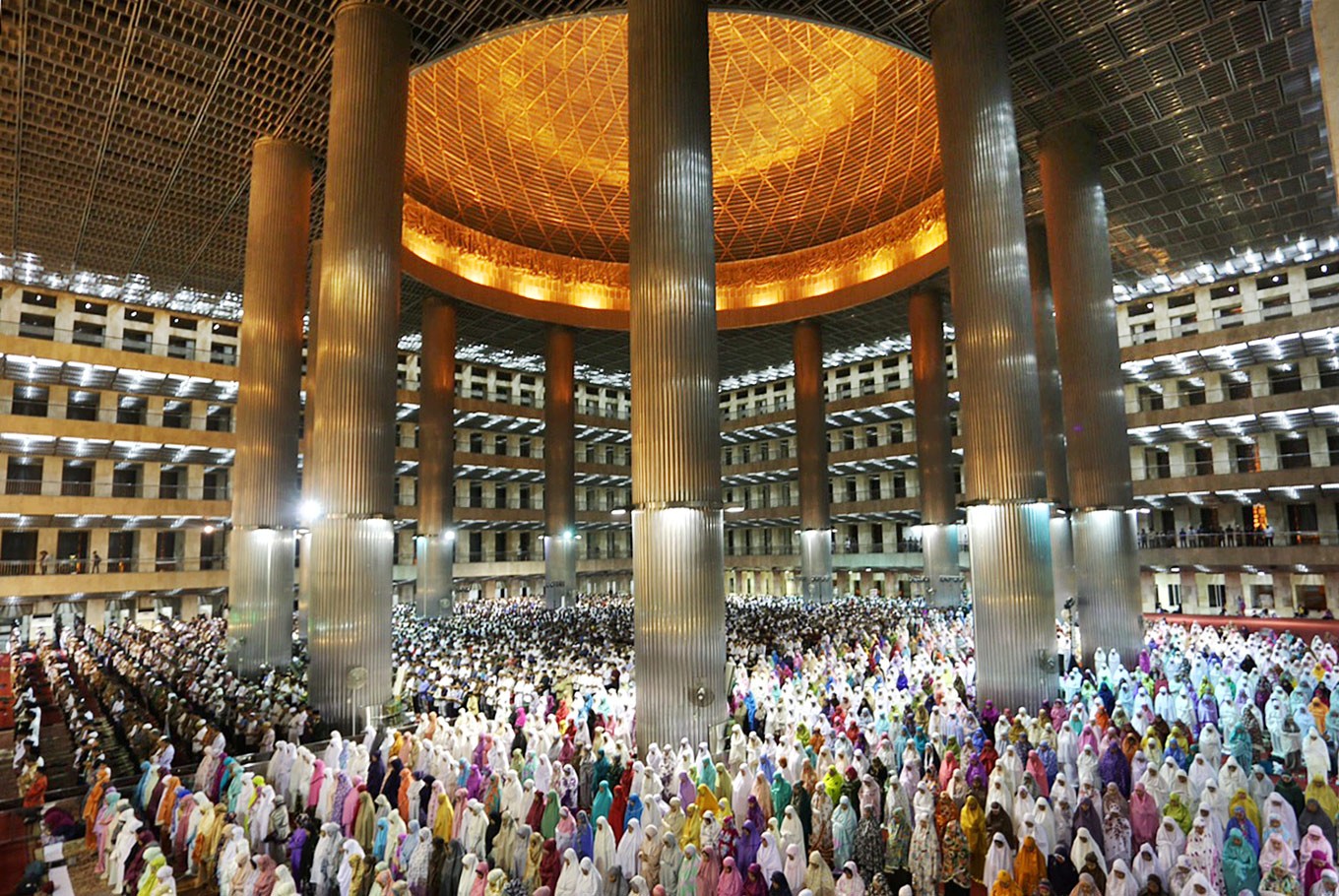 The pollution and environmental damage control directorate general of the Environment and Forestry Ministry is currently building a wastewater treatment plant at the Istiqlal Mosque in Central Jakarta. (JP/Wendra Ajistyatama)
The pollution and environmental damage control directorate general of the Environment and Forestry Ministry is currently building a wastewater treatment plant at the Istiqlal Mosque in Central Jakarta to help the operations of the grand mosque.
Director general Karliansyah said the plant's construction started at the beginning of 2018 and was scheduled to finish in December.
"Istiqlal spent up to Rp 2 billion (US$137,477) every year for clean water. So, if the water is already clean [after being treated by the plant], the mosque doesn't need to spend that much money anymore," he said on Sunday, kompas.com reported.
The ministry allocated Rp 7 billion to build the wastewater facility. It is to consist of a treatment plant that costs Rp 4 billion and a canal that costs Rp 3 billion.
Istiqlal Mosque was chosen as the site for the plant and a distribution center as the mosque is a Jakarta icon, Karliansyah said.
The mosque is regularly visited by domestic and foreign tourists, as well as by state guests visiting Jakarta.
Karliansyah explained that the plant would take wastewater from Istiqlal Mosque, such as wudhu (ablutions) water and toilet water. The water would be treated in the plant, stored and tested by a lab to ensure it meets the Health Ministry's clean water standards.
"If we dumped it into the river it would become dirty, mixing with other waste. That's why we build a canal, so the wastewater will become clean," Karliansyah said. (ami)
Join the discussions