Prabowo thanks 'ojek' drivers for donating to his campaign
News Desk

The Jakarta Post
Jakarta |

Thu, November 29, 2018

| 04:43 pm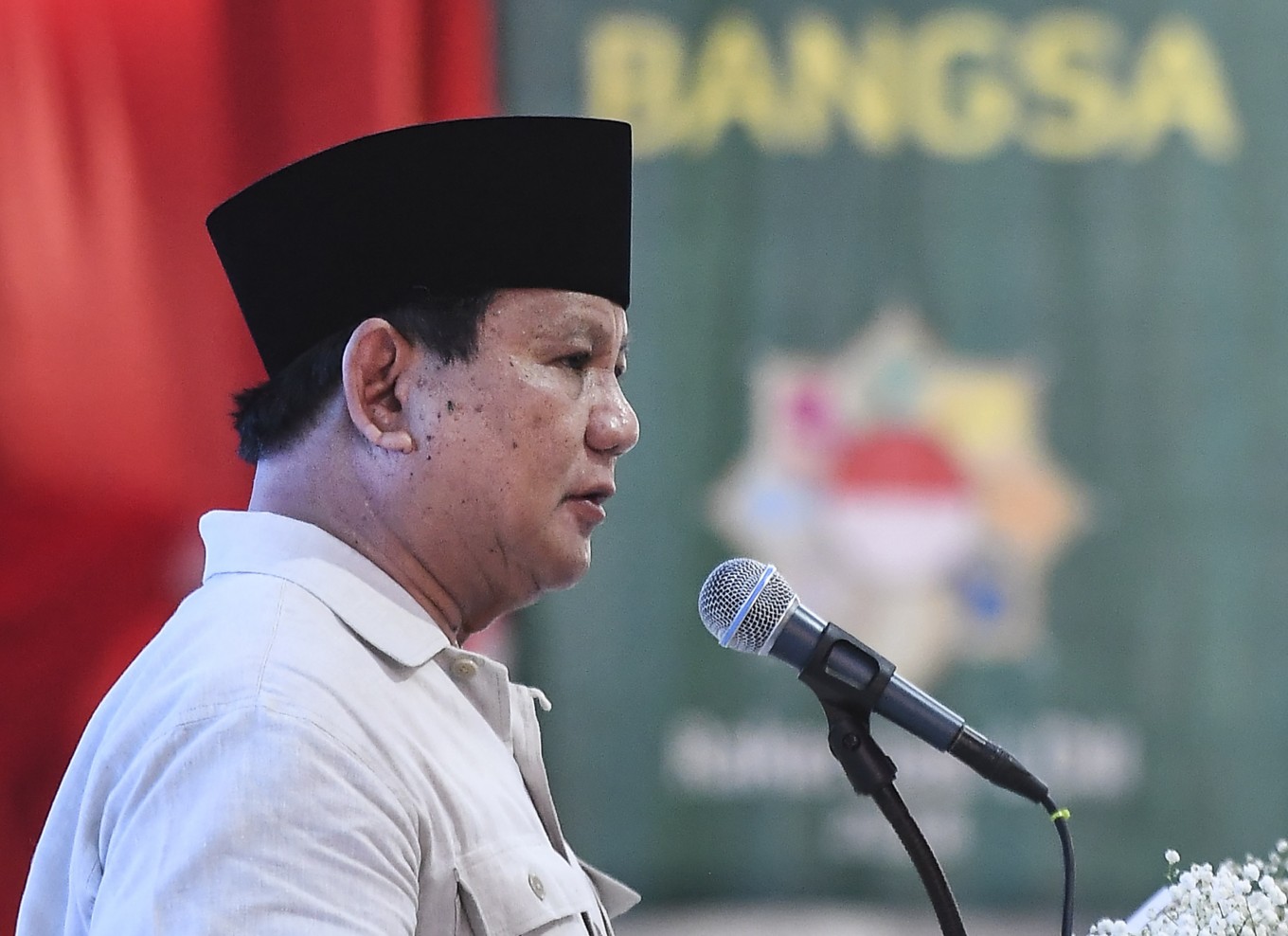 Presidential candidate Prabowo Subianto (Antara/Dhemas Reviyanto)
Despite the outrage some ojek (motorcycle taxi) drivers expressed over Prabowo Subianto's remarks about their occupation, a number of ojek drivers are still willing to contribute some of their income to support the presidential candidate's election campaign--a move appreciated by Prabowo.
Through his twitter account @prabowo, Prabowo thanked an ojek driver named Ian for his donation of Rp 80,000 (US$5.59). "Ian, I thank you so much for your sacrifice; next time, please give your bonus to your wife and children," Prabowo said.
The Gerindra Party chairman was responding to a post submitted by Ian, through his account @afrianxaviesta2. Ian said God had answered his prayer for a bonus from work, and that he had promised that if he got a bonus, he would transfer the money to Galang Perjuangan, the bank account of the Prabowo campaign.
"Thank God, my prayer has been answered. Although the bonus is not huge, I [hope it can benefit the candidate]," Ian said, mentioning @prabowo, @sandiuno, @Gerinda and @fadlizon.
Another ojek driver with the Twitter handle @RomitsuT also tweeted about his donation. "Dear @prabowo, I am sorry that I can only garner this little amount of money today, which I donate for you. I have got permission from my wife and children to donate all of the money for our struggle to be sovereign under [the leadership of] Prabowo-Sandiaga," he said.
Romitsu sent Rp 44,800 to the Galang Perjuangan bank account.
Prabowo responded by saying "From the bottom of my heart, I thank you for your kindness and sacrifice. But, your first priority should be your wife and children, please send my regards to your family and driver colleagues."
The presidential candidate had previously expressed his concern about the career path of many young Indonesians, who ended up as low-skilled ojek drivers, amid the rise of ride-hailing companies like Go-Jek and Grab.
"I'm not happy about this kind of career path. I want young Indonesians to become entrepreneurs, technicians, pilots, to own a cafe, a company or a plantation, not [just to be low-skilled] labor in their own country," he said at a seminar.
Many condemned the remark, and some staged a rally to demand that Prabowo apologize to ojek drivers. (vny)
Topics :
Join the discussions