Trump's propensity for using Twitter confuses me: Prabowo
Kharishar Kahfi

The Jakarta Post
Jakarta |

Fri, November 30, 2018

| 08:14 am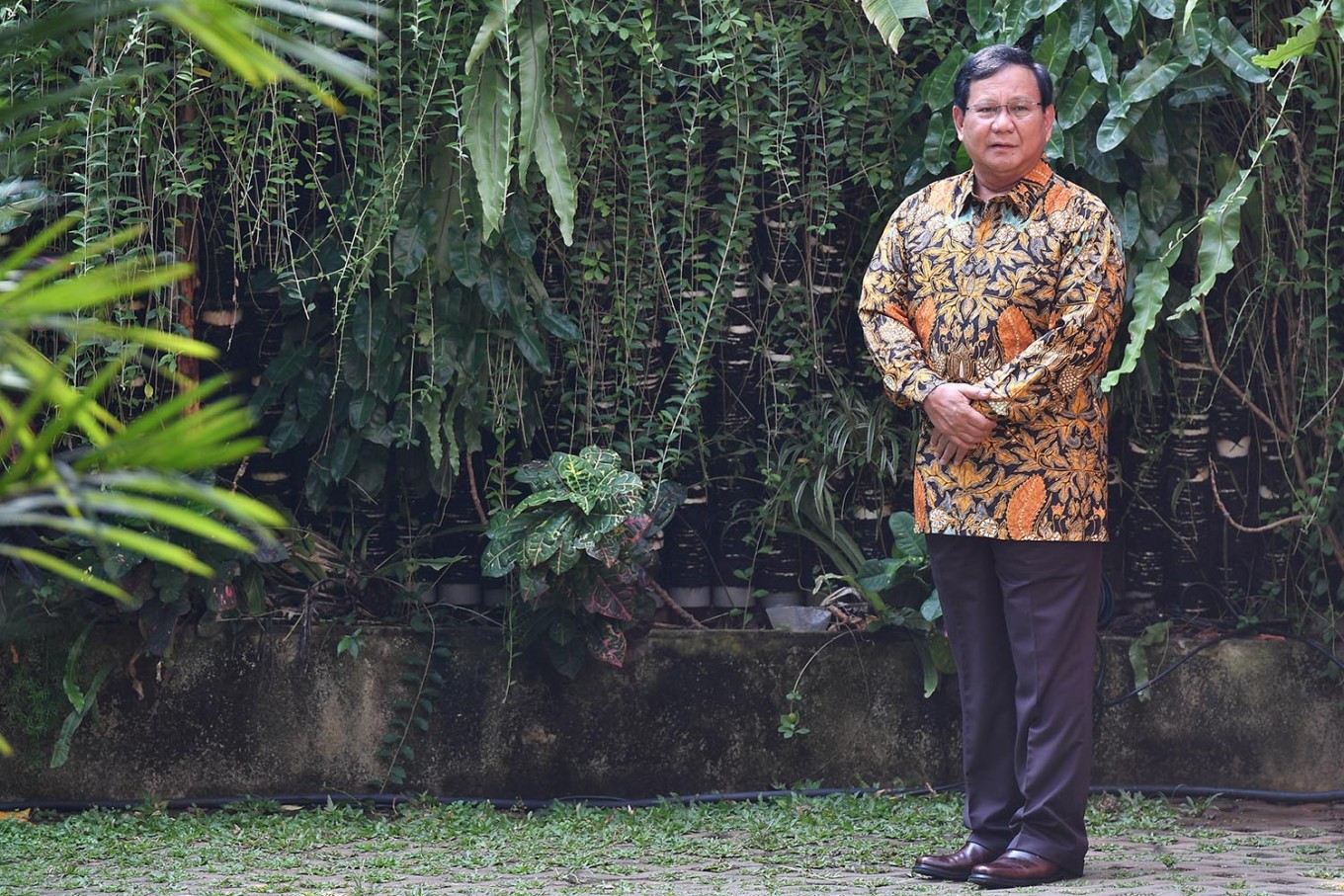 Gerindra Party chairman and presidential candidate Prabowo Subianto at his residence on Jl. Kertanegara, Kebayoran Baru, South Jakarta. (Antara/Sigid Kurniawan)
Presidential hopeful Prabowo Subianto said that he respected United States President Donald Trump's commitment to defending American interests, but added that he was "confused" over Trump's frequent Twitter use.
The statement was uttered during a dialogue session at the World 2019 gala dinner organized by The Economist in Singapore on Tuesday.
During the session, The Economist's executive and diplomacy editor Daniel Franklin asked Prabowo about his opinion on being compared to the US President.
"I'm not too versed in the dynamics of the US situation now, but what I understand is that [Trump] has alienated a lot of Americans, but he is aspiring to defend American interests," he said. "The way he does it, his propensity to use Twitter, it confuses me also."
President Trump was well known for being active on Twitter, with communications firm Burson, Cohn and Wolfe (BCW) recording in a study released in July that the US president had nearly 264.5 million interactions with his followers. As of Thursday, his account, @realDonaldTrump, had some 56 million followers.
When Franklin asked the former military general whether he used the same social media, Prabowo answered: "I do, but I'm very low key", which was responded to with laughter from the audience.
"Because in Indonesia, there are very strict laws. We can be arrested for tweeting something that's not politically correct," the presidential candidate added.
The 2016 Electronic Transactions and Information (ITE) Law has been criticized for its draconian provisions that have led to hundreds of convictions of defamation.
As of Thursday, Prabowo's account, @prabowo, had some 3.38 million followers and recorded more than 8,700 tweets since it opened in May 2009. (kmt)
Join the discussions