'No reforms' for ASEAN anytime soon
Jakarta |

Sat, November 25, 2017

| 06:18 am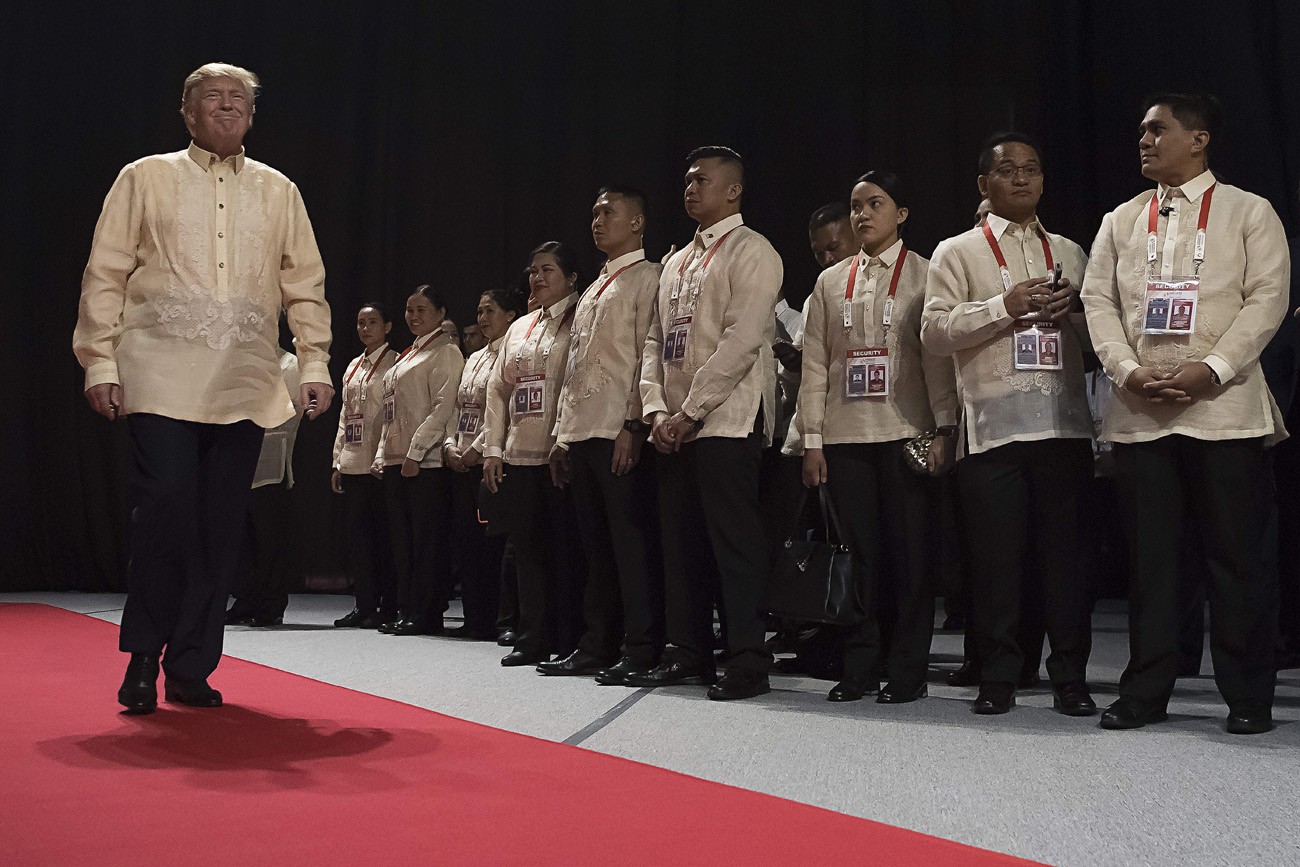 US President Donald Trump arrives for a special gala celebration dinner for the Association of Southeast Asian Nations (ASEAN) in Manila on Nov.12. World leaders arrive in the Philippines' capital for two days of summits beginning on Nov.13. (AFP/Jim Watson)
The 10-nation ASEAN will not be enacting any drastic reforms aimed at strengthening its institutional capacity in the near future, a diplomat has revealed, as the regional bloc seeks out a clear direction for the next 50 years.

Responding to a question on the state of the organization's internal reform agenda, Indonesia's lead diplomat on ASEAN affairs, Jose Tavares, said that ASEAN member states saw little need for change. In particular, the Foreign Ministry's ASEAN director general said there would not be any changes to the budget or the decision-making principles anytime soon "unless there is a strong stance taken by the leaders."

"I don't see any reforms undertaken soon in ASEAN at this point in time," Jose said Friday during discussions at an event in Jakarta hosted by the Foreign Policy Community of Indonesia (FPCI).

Separately, ASEAN's deputy secretary-general overseeing budgetary affairs, AKP Mochtan, told The Jakarta Post that there would be a slight increase in the secretariat's 2018 budget from the 2017 figure.

The ASEAN Secretariat (ASEC) in Jakarta employs around 300 staff and had an annual budget of US$20 million in 2016 derived from equal contributions from its member states. With that budget, it must organize more than 1,000 meetings every year. Often touted as the second most successful regional organization after the European Union, ASEAN's budget pales in comparison to the €185 billion ($220 billion) that its European counterpart enjoys.

The secretariat also lacks in decision-making authority, unlike the EU, which has several implementing bodies. The 10 members of ASEAN rely instead on consensus to move its collective agenda forward, basing it on the principle of dialogue and consultation at a common level of comfort.
Join the discussions