Vietnam aims to raise $4.8 billion selling stake in brewer
Ho Chi Minh City |

Wed, November 29, 2017

| 05:27 pm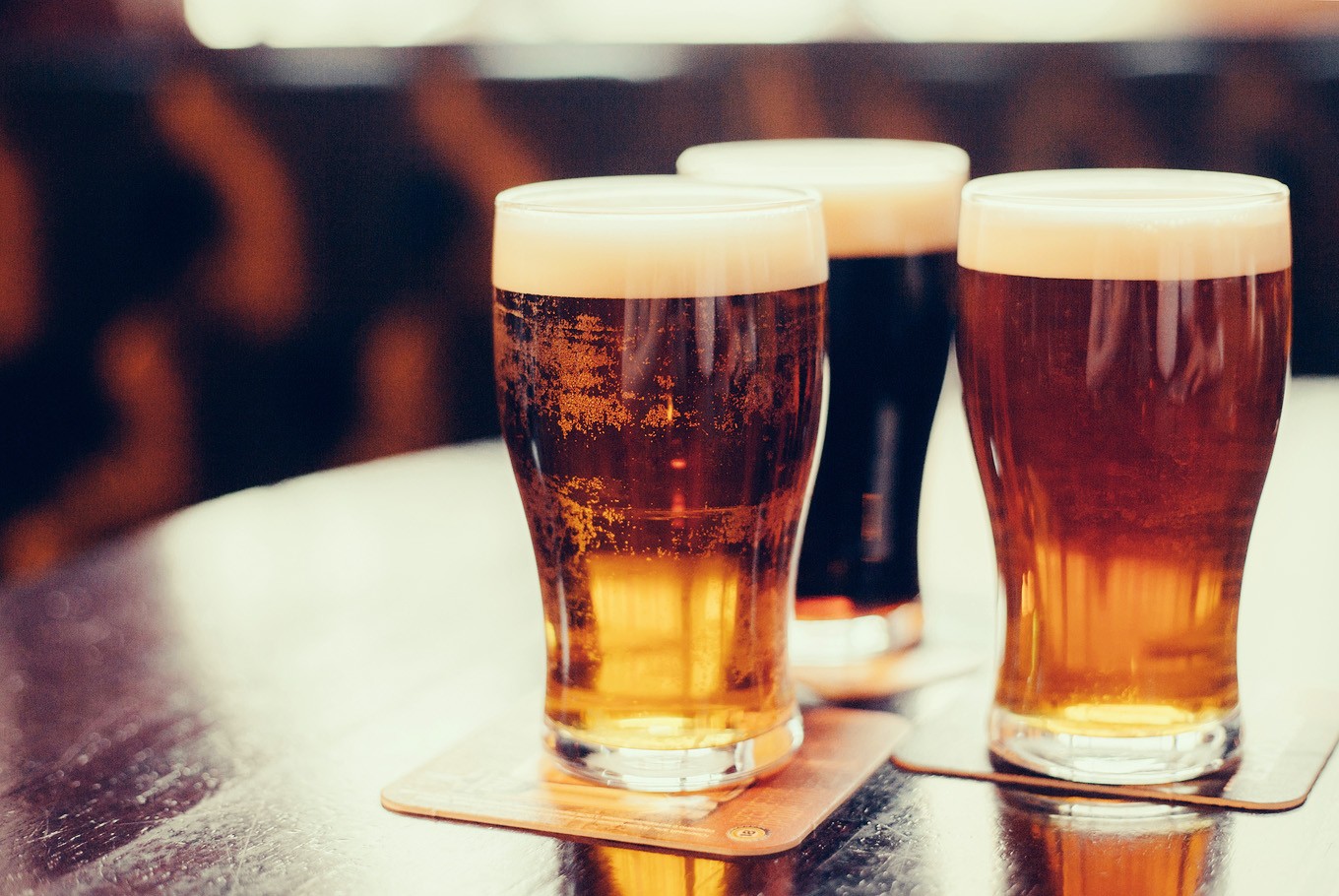 Vietnam is seeking to raise at least $4.8 billion in the country's biggest stake sale as an offering in a state-run brewer attracts potential bidders including Anheuser-Busch InBev NV and Asahi Group Holdings Ltd. (Shutterstock/*)
Vietnam is seeking to raise at least $4.8 billion in the country's biggest stake sale as an offering in a state-run brewer attracts potential bidders including Anheuser-Busch InBev NV and Asahi Group Holdings Ltd.
The government, which owns almost 90 percent of Saigon Beer Alcohol Beverage Corp., will offer 53.6 percent of the brewer in a Dec. 18 sale, Truong Thanh Hoai, the Industry and Trade Ministry's head of industry department, said at a briefing on Wednesday in Ho Chi Minh City. The initial price has been set at 320,000 dong ($14.05) a share, he said. That will be about 29 percent more than the average trading price over the past six months through Tuesday.
Foreign investors are limited to 38.59 percent in the brewer since 10.4 percent of stock is already held by shareholders from overseas. The auction has attracted interest from 15 large foreign investors including Asahi and Anheuser-Busch, said Vo Thanh Ha, chairman of Sabeco, as the company is called. The shares will be offered in a single tranche.
Vietnam, whose Communist government has embarked on a plan to divest from some of the country's biggest companies, is attracting attention from investors in its growing market. An expanding middle class and youthful population helped drive a 300 percent surge in beer demand since 2002, according to Euromonitor International, which estimates the market was worth 147.2 trillion dong ($6.5 billion) in 2016.
Shares Surge
Shares of Sabeco surged 5.9 percent at the close on Wednesday in Ho Chi Minh City trading. They have more than doubled since their December 2016 listing on expectations of the stake sale, which the government announced in August last year.
Last month, Vincom Retail JSC's existing investors raised 16.1 trillion dong in what was the country's biggest-ever first-time share sale.
Some investors may not find the price attractive, according to Tyler Cheung, director of institutional clients at ACB Securities JSC.
"The pricing appears a bit expensive for a financial investment and could deter domestic investors," he said. It "could still be attractive to a foreign strategic partner keen on accessing the impressive 40 percent plus market share Sabeco holds in one of the most attractive beer markets in the world."
Asahi had expressed interest in Sabeco earlier and is continuing to gather more information, Takuo Soga, a spokesman for the Japanese company, said on Wednesday declining to comment on the price or the stake on offer. It was one of the companies that had said that Sabeco is too expensive.
Anheuser-Busch is committed to Vietnam and growing its business for the long term, the company said in an emailed statement. "We look forward to playing a big role in the future of the Vietnam beer industry," it said.
Shares of Sabeco trade at about 41 times blended forward 12-month earnings, according to data compiled by Bloomberg as of Tuesday. Asahi traded at about 19 times, compared with 21 times for Carlsberg A/S and 20 times for Heineken NV.
Hoai said he expects Anheuser-Busch to show a keener interest in Sabeco as it would need to expand its local market share, while Heineken may not want to spend a huge amount as it already has a considerable piece of the market. The government won't relax the stake limit it has set for foreign investors, he said.
The government is also divesting stakes in Hanoi Beer Alcohol & Beverage as a growing budget deficit forces the leadership to accelerate a plan to cut holdings in state-owned firms. The sale of the brewer known as Habeco is expected to be completed in the first quarter of 2018, Hoai said.
--With assistance from Nguyen Kieu Giang and Lisa Du
Join the discussions