Malaysia's Mahathir says looking to extradite man convicted in Mongolian model murder
Kuala Lumpur |

Fri, June 8, 2018

| 12:01 pm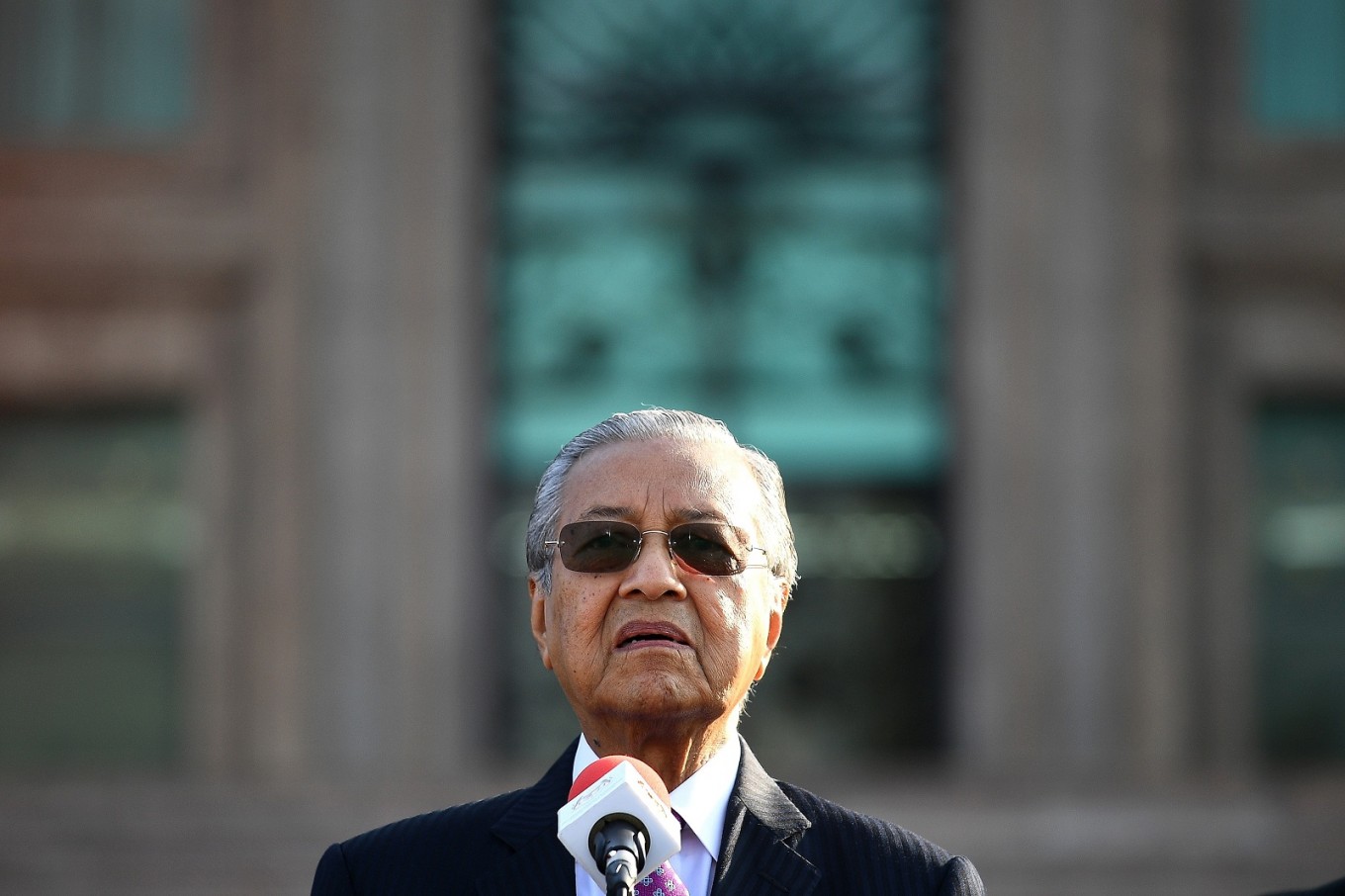 Malaysia's newly-elected Prime Minister Mahathir Mohamad addresses civil servants from the Prime Minister's office during his first assembly in Putrajaya on May 21, 2018. (AFP/Manan Vatsyayana)
Prime Minister Mahathir Mohamad said on Friday that Malaysia may revoke the death sentence on Sirul Azhar Umar, who was convicted in the murder of Mongolian model Altantuya Shaariibuu in 2006, to facilitate his extradition from Australia.
"Sirul cannot return to Malaysia because Australia won't allow someone facing capital punishment to return home," Mahathir told reporters at a press conference.
"We may revoke the death sentence, but replace it with a jail term," he said, adding that they have not yet asked Australia officially to extradite Sirul.
Shaaribuu Altantuya, 28, was killed and blown up with military grade explosives in a forest on the outskirts of Malaysia's capital.
Join the discussions