Mahathir to meet Jokowi on Friday
Dian Septiari

The Jakarta Post
Jakarta |

Wed, June 27, 2018

| 04:39 pm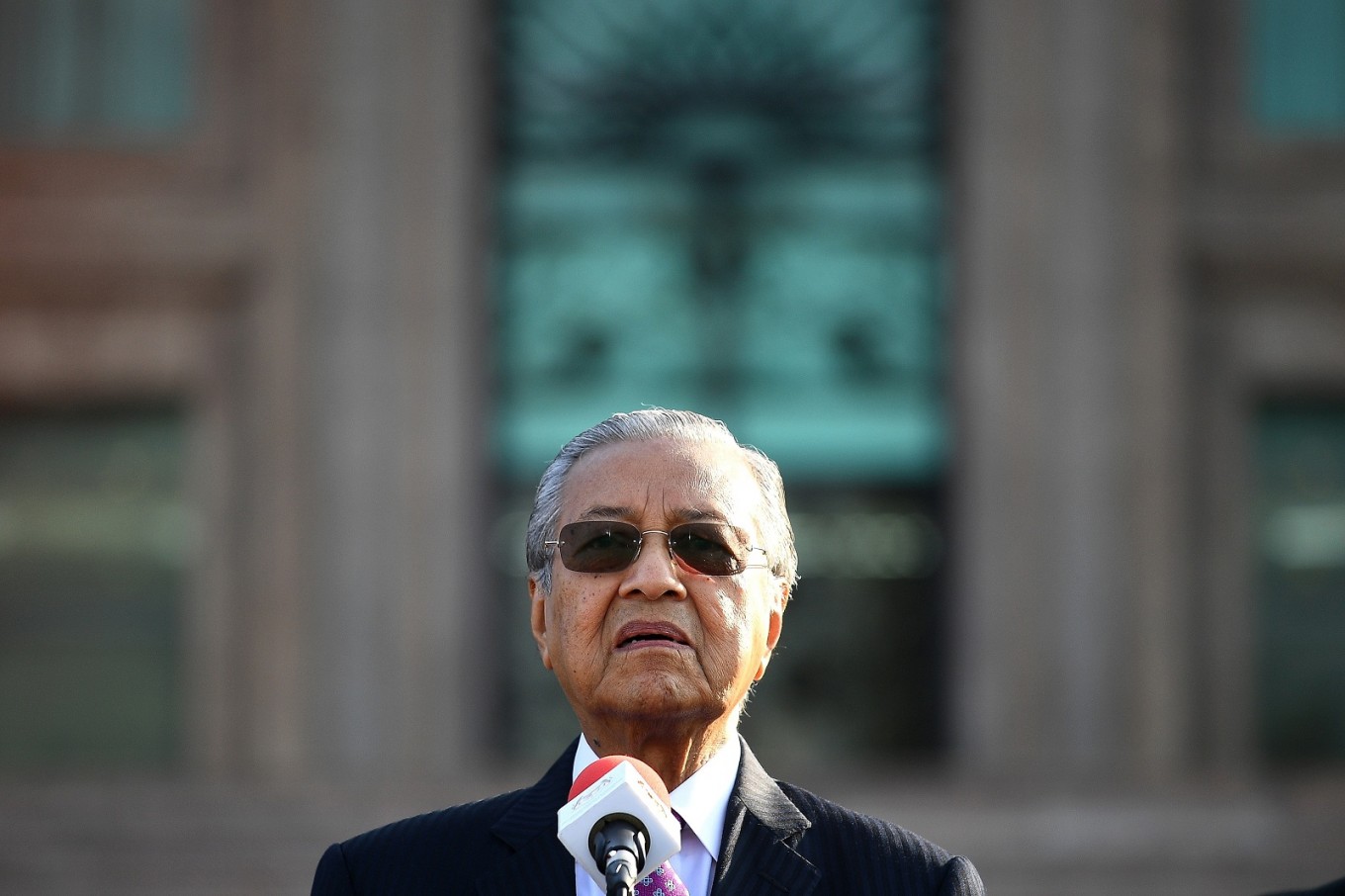 Malaysia's newly-elected Prime Minister Mahathir Mohamad addresses civil servants from the Prime Minister's office during his first assembly in Putrajaya on May 21, 2018. (AFP/Manan Vatsyayana)
Malaysian Prime Minister Mahathir Mohamad is set to make an official visit to Indonesia on Thursday and Friday, making it his first bilateral visit to a Southeast Asian nation after his shock win in last month's general election.

According to a statement from Malaysia's Foreign Ministry on Wednesday, Mahathir is to be accompanied by his wife Siti Hasmah Mohamad Ali and several government officials, including from the Foreign Ministry.
Kuala Lumpur has yet to appoint a new foreign minister, although a nominee has emerged.
Mahathir is scheduled to meet President Joko "Jokowi" Widodo in Jakarta on Friday, when the leaders will have a luncheon together.

"The visit will provide a platform for the two leaders to further strengthen the bilateral relations and cooperation of both countries. It will also allow Malaysia to highlight the government's latest policies and its stand particularly on issues of mutual benefit," the statement reads.
The two-time leader is also to meet with the Malaysian community residing in Jakarta.
Ninety-two-year-old Mahathir Mohamad was sworn in as the world's oldest elected leader in May after a stunning election win that swept Malaysia's establishment from power after more than six decades.

Indonesia is considered one of Malaysia's closest friends and most important neighbors.
In 2017, total bilateral trade was recorded at 72.63 billion ringgit (US$16.89 billion), a 22 percent increase from last year, making Indonesia Malaysia's seventh-largest trading partner globally and third-largest trading partner among ASEAN member countries after Singapore and Thailand. (tjs)
Join the discussions