Karawang, Cikarang among popular domestic destinations for Indonesians
Masajeng Rahmiasri

The Jakarta Post
Jakarta |

Wed, March 15, 2017

| 12:36 pm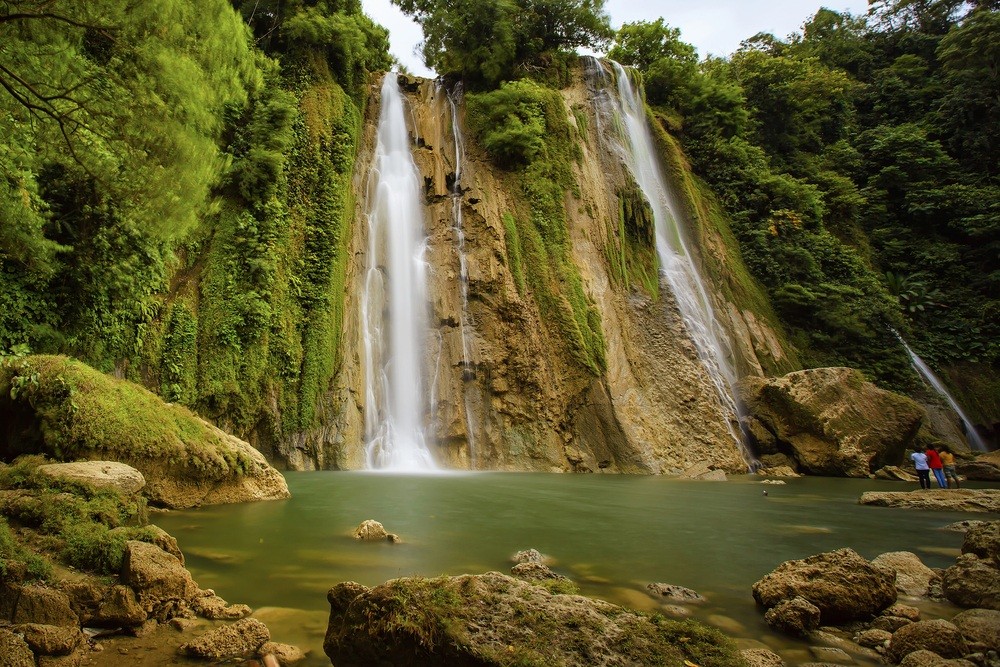 Cikaso Waterfall in Sukabumi, West Java. The region is listed among Agoda's recently announced top 10 up and coming domestic destinations for Indonesian travelers. (Shutterstock/File)
Two industrial regions in West Java, Karawang and Cikarang, were listed among the top 10 up and coming domestic destinations for Indonesian travelers by travel website Agoda.
Both destinations were recognized alongside other Indonesian popular tourist spots like Labuan Bajo in East Nusa Tenggara, Sukabumi and Puncak in West Java, Samosir in Lampung, Tegal in Central Java, Bandar Lampung in Sumatra, Manado in North Sulawesi and Lombok in West Nusa Tenggara.
(Read also: Saving Raja Ampat waters with tourism)
The list was created by comparing the growth of domestic destinations among local travelers between 2015 and 2016.
Despite being industrial regions, Karawang and Cikarang are actually home to attractive sites. Karawang, for instance, has the Bandung Waterfall and Cikole and Kalimati Lakes. Meanwhile, visitors of Cikarang can expect to find hundreds of years old Saung Ranggon traditional houses and a mangrove forest called Muara Gembong.
(Read also: Wonderful Indonesia named best exhibitor at Berlin tourism exhibition)
According to Agoda, six of the 10 destinations are close to natural attractions and national parks, suggesting that Indonesian travelers are currently leaning toward outdoor adventures.
"Young Indonesian travelers actively seek different experiences through traveling and are hungry for off the beaten path experiences," said Agoda International Indonesia country director Gede Gunawan in an official statement. (kes)
Top 10 up and coming domestic destinations for Indonesian travelers:
1. Karawang, West Java
2. Labuan Bajo, East Nusa Tenggara
3. Sukabumi, West Java
4. Samosir, North Sumatra
5. Cikarang, West Java
6. Tegal, Central Java
7. Bandar Lampung, Lampung
8. Manado, North Sulawesi
9. Puncak, West Java
10. Lombok, West Nusa Tenggara
Join the discussions