Tourism Ministry partners with 28 local brands for co-branding deal
Jakarta |

Fri, August 11, 2017

| 02:08 pm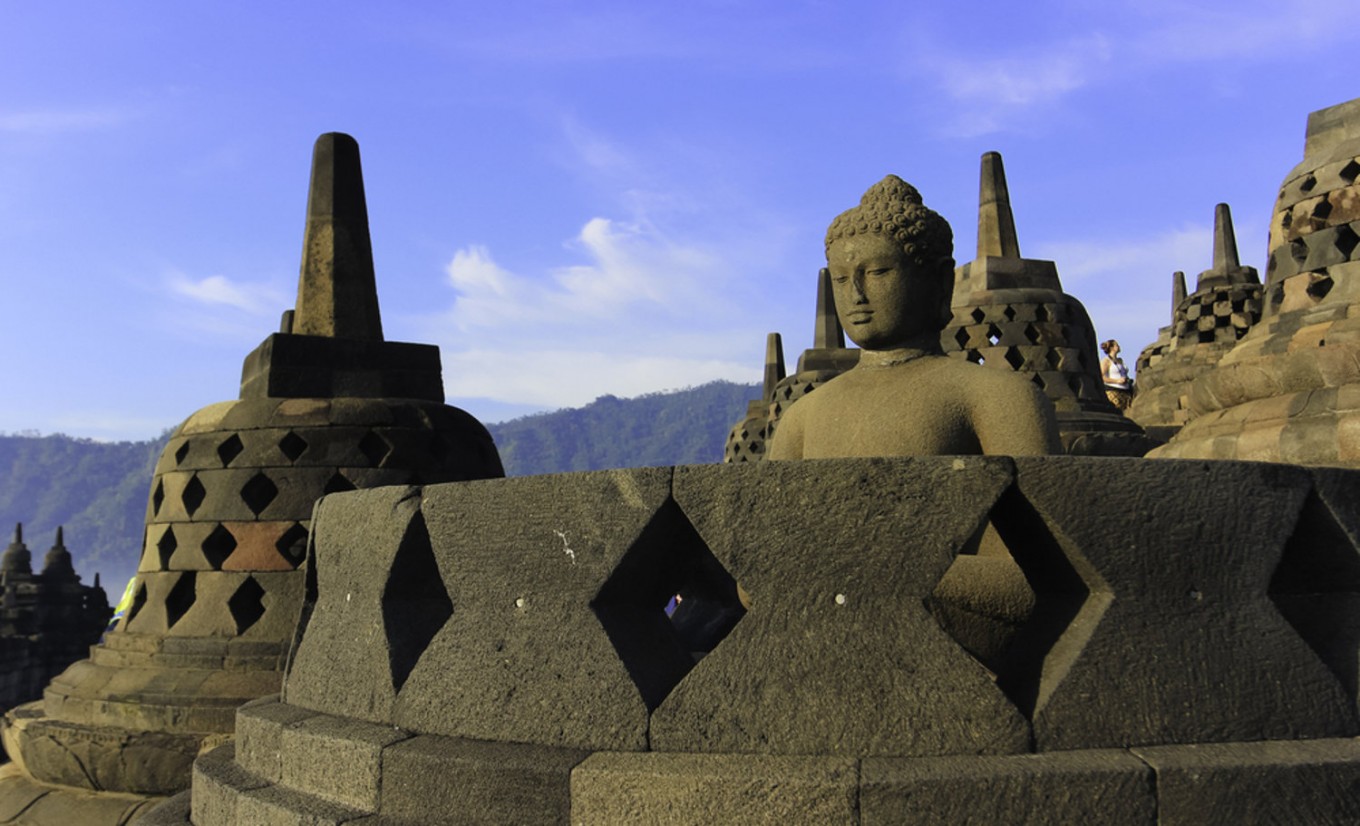 Buddist Temple Borobudur Taken at Sunrise. Yogyakarta, Indonesia. (Shutterstock/File)
Around 100 companies and 28 brand owners participated in the Co-Branding Wonderful Indonesia event held by the Tourism Ministry on Thursday at Sapta Pesona Building in Central Jakarta.
During the event, Tourism Minister Arief Yahya gave a presentation on the rise of Wonderful Indonesia tourism brand in the international market.
"We were far behind Malaysia Truly Asia and Amazing Thailand back then, even Indonesians didn't know about Wonderful Indonesia," Arief said. "However, since 2015 our rating has been increasing and we're now at the 47th spot, defeating Thailand and Malaysia that take the 83rd and 96th spots, respectively."
Read also: Tourism ministry to hold 10 surfing competitions in 2018
Arief also said that in 2016 the Indonesian tourism won 46 events in 22 countries and it has so far won 11 events in six countries this year.
In 2016, Indonesia's tourism was among the top 20 countries with the fastest growth in the world. Its 22.4 percentage was way above Malaysia, Thailand and Singapore that recorded less than five percent. Indonesia's only rival in the Southeast Asia region was Vietnam with 24 percent.
Among the event's main activity was the signing of memorandum of understanding (MoU) by 28 local brands to carry out a co-branding partnership with the ministry.
Read also: WhatsApp registration system now available in 26 immigration offices
"This co-branding is targeting 100 brands by the end of 2017, consisting of premium products that have high-buying power and use local ingredients," Arief said. "We realize that the ministry has limited promotional budget, which is why we need co-branding, collaboration and synergy with all elements in the spirit of Indonesia Incorporated."
The ministry's Archipelago Marketing Development deputy Esthy Reko Astuti said the co-branding deal would be conducted once every three months and the 28 brands have ticked all three main requirements: premium product, Indonesian product and has national and international distribution channels. (kes)
Topics :

Join the discussions