Padang Indian Ocean Music Festival to feature musicians from Asian countries
Jakarta |

Mon, December 4, 2017

| 12:03 pm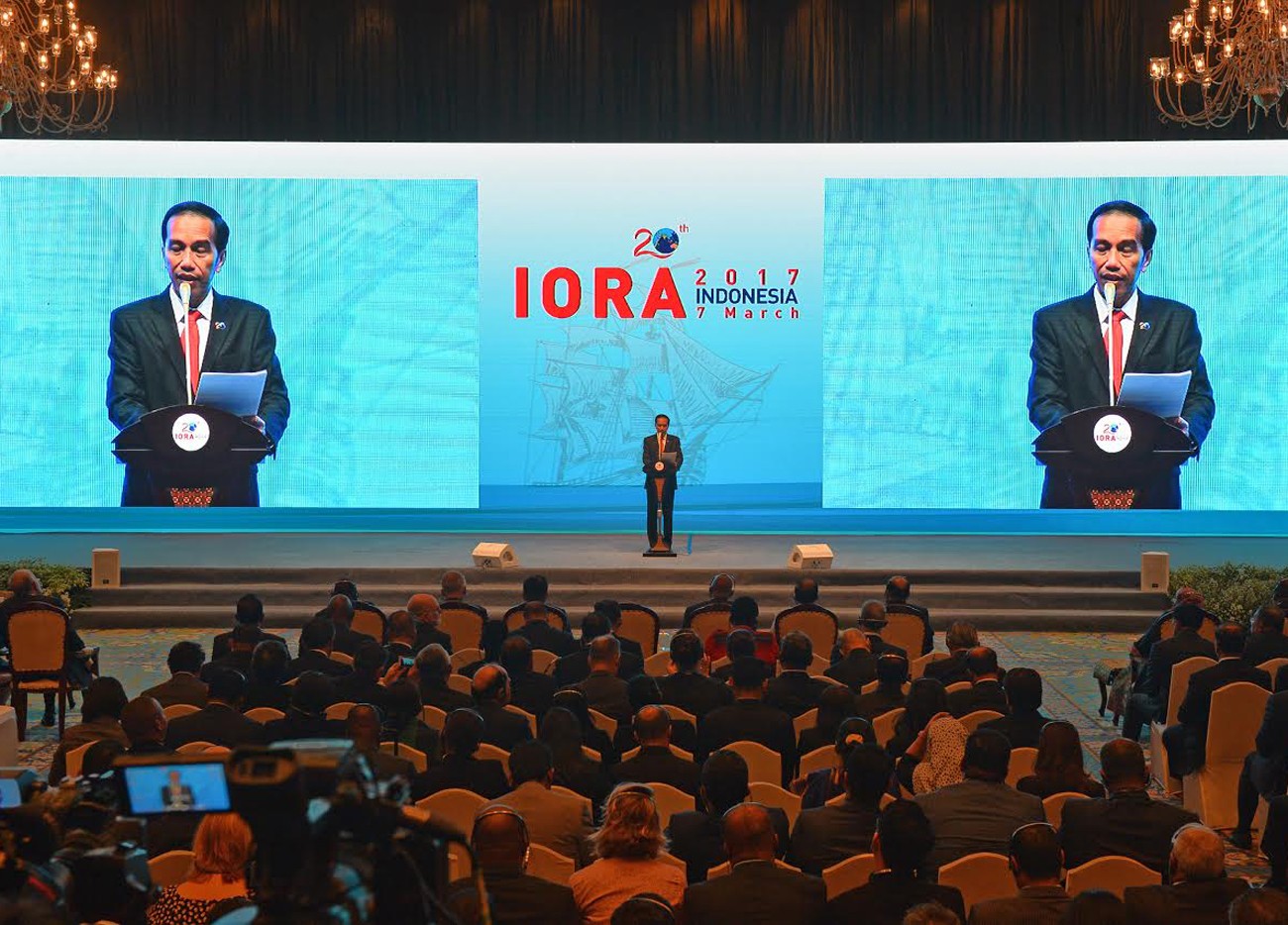 President Joko (Courtesy of Presidential Office/Wahyu Putro A)
The upcoming Padang Indian Ocean Music Festival (PIOMFest), set to be held in Padang on Dec. 8-10, will feature classical music performances from several Asian countries such as India, Singapore, Japan and Indonesia.
India will present two musicians, Nikhil Patwardhan and Partha Mukherjee, while Japan will be represented by Seiki Onizuka.
"Other than Japan and India, Singapore will also bring plenty of musicians such as Tan Su-Hui, Sophy, Tan Su-Min, Clara and Ng Chee Yao," told Tourism Ministry's archipelago tourism marketing development deputy Esthy Reko Astuti.
Indonesia is going to present several performers such as Arastra from Bengkulu, Talago Buni from West Sumatra, Riau Rhytm Chambers from Pekanbaru, Taufik Adam from Jakarta, De Tradisi from Medan, Gazal Himpunan Keluarga Muhadan from Padang, Balega from Padangpanjang, Sanggar Seni Dayung Dayung from INS Kayu Tanam and Nan Tumpah Art Community from Padang.
The first PIOMFest is a music festival that aims to bring together members of IORA and their partners. IORA stands for Indian Ocean Rim Association and consists of countries located along the Indian Ocean.
Padang is chosen due to its location that is adjacent to the Indian Ocean, as well as six partner countries such as Japan, China and France.
"PIOMFest will become an annual event in Padang," Esthy added.
The event on the first day will be held from 8 p.m. to 10:30 p.m. and on Dec. 9 -10 will start from 3:30 p.m. until 10:30 p.m. The venue for PIOMFest will be located under the Siti Nurbaya Bridge and it is open to the public for free.
Siti Nurbaya Bridge is an icon in Padang. It's a huge bridge located on Batang Arau River that connects Padang old town with Siti Nurbaya Park. Legend has it that the park is where Siti Nurbaya was buried.
The bridge is the best location to catch the sunset view. It also hosts food vendors who sell sate padang, grilled corn and Talua Tea. (kes)
Topics :

Join the discussions