Local touch: Out and about in Manila
Christian Razukas

The Jakarta Post
Jakarta |

Sun, February 11, 2018

| 09:04 am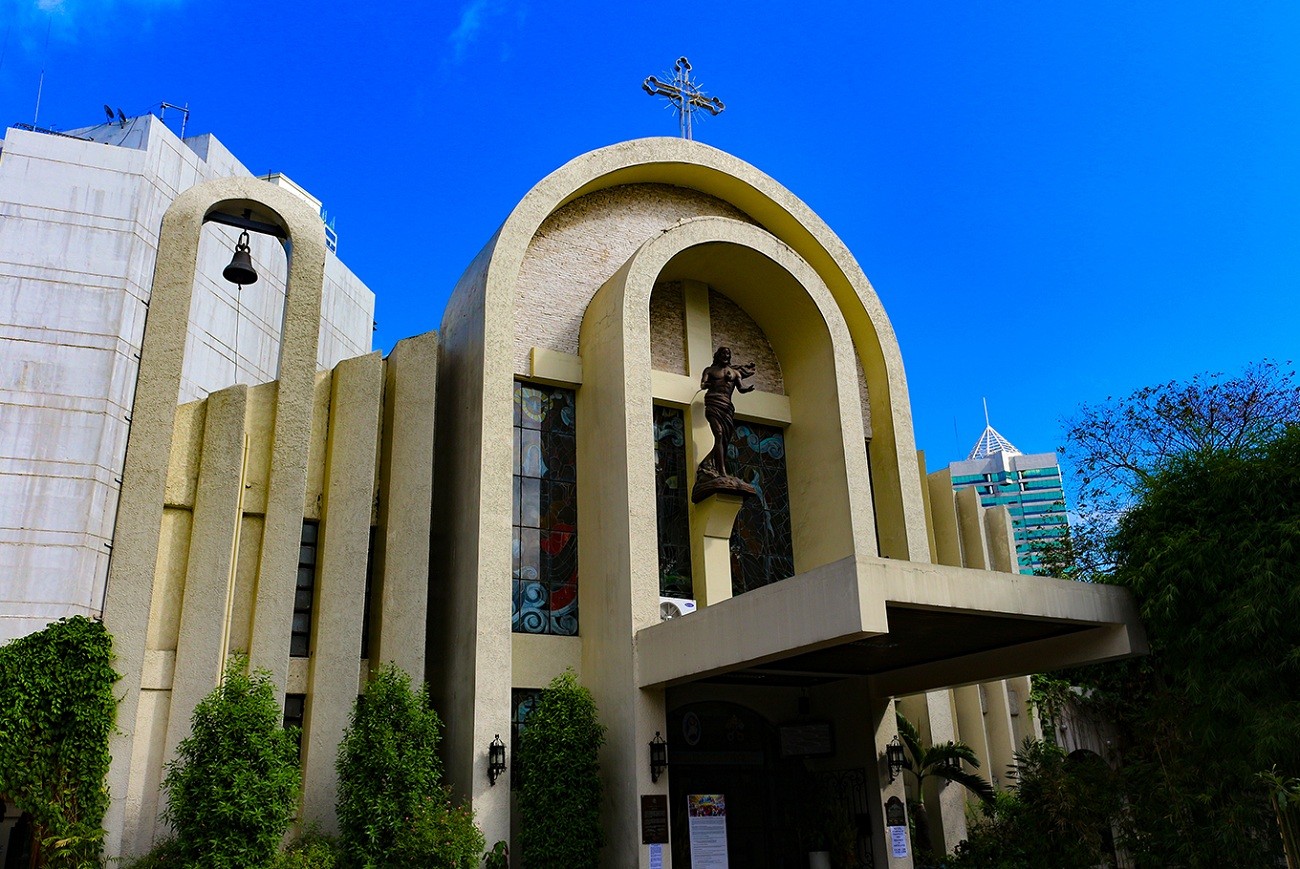 A church in Manila (CC/Glendale Lapastora)
Manila is a misnomer: It's just one of 13 municipalities in the Metro Manila National Capitol Region.
For an on-the-ground report for Manila, however you define it, J+ by The Jakarta Post caught up with native Carmina Sanchez-Jacob, a marketing and communication consultant focused on lifestyles and designer brands.
"It's more cosmopolitan than most people expect," the Manila native says when asked about what her hometown offers globetrotting travelers. Here's what we learned.
What to see?
"Take things at your own pace, since Manila is bustling and busy. It's better to get a little lost walking the streets of the walled city of Intramuros than being stuck in a bus in traffic," says Carmina. "Too many people forget to take in the bits of the city that make it more interesting like the details of old buildings that's been influenced by the Spanish."
For an amusing (and irreverent) history of Intramuros, try one of Carlos Celdran's tours. "Livin' La Vida Imelda", Carlos' one-man show about the Philippines' flamboyant former first lady Imelda Marcos, grew out of his tour of the Cultural Center of the Philippines complex, which is full of Brutalist architectural oddities.
Up-and-coming neighborhood?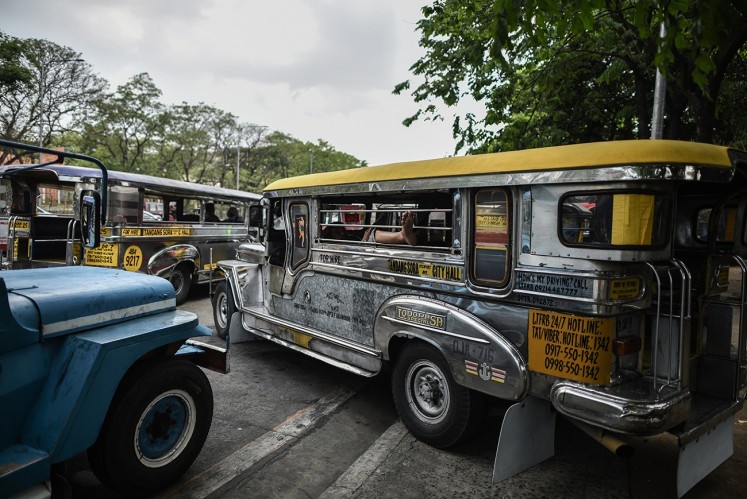 One of Manila's ubiquitous jeepneys (AFP/File)
While Carmina describes it as more hipster than upscale, Escolta was once the commercial heart of the city, full of gorgeous (if faded) Art Deco buildings that have survived until today. The area is having resurgence, according to Carmina, with the opening of a host of cool bars, like Fred's Revolucion and art events, like PAN///, run by the 99B COLLABoratory artists collective. Be relaxed and casual if you go.
Bonus: Escolta is located by Binondo, Manila's Chinatown, founded in 1594 and said to be the world's oldest.
Read also: How to travel like a globetrotter with Linda Tan
What's a perfect Saturday night?
"Dinner at the Champagne Room of the Manila Hotel is a definite classic," Carmina says. Also not to be missed at the historic five-star venue, where MacArthur lived when he was a military advisor to the Philippines, is the bibingka. Served at the hotel's Cafe Illang-Illang, the delicious rice-cake desert is made with coconut milk and served in a banana leaf. It's worth a stop.
And a perfect Sunday?
A visit to the National Art Gallery or any of Manila's fine-art museums. Carmina's must- see Filipino piece? "The Spoliarium" ( 1894 ) by Juan Luna at the National Museum. The painting has inspired operas and rock-n-roll bands, as well National Hero Jose Rizal.
Beyond Intramuros, where should a visitor go to see a different side of Manila?
Try Makati to explore Manila's luxe side, Carmina says. "There's also a lot of good, new dining options in Poblacion in Makati, where food crawls and bar crawls are getting more and more famous." Fort Bonifacio in Taguig is also emerging, with a lot of options for shopping, parks and art galleries, Carmina adds with a note not to forget the casinos of Pasay. Farmer's markets like Salcedo Market are also a good way to eat your way through the soul of a city, she adds.
Avoid cliches
While visting Luneta Park and Jose Rizal's statue is virtually obligatory for first-time visitors, Carmina suggests venturing to some classic (and classy) establishments nearby, like The Manila Hotel; The recently renovated Rizal Park Hotel, once Manila's Army-Navy Club; and Luneta Hotel "And if you make your way to Pasay, the next town, the very Instagram-friendly grounds of The Henry Hotel is a great way to spend the afternoon."
Cool art?
The Museum of Contemporary Art and Design by the College of St. Benilde, one of the busier universities in Manila. If you're lucky you'll catch an exhibition by globally famous contemporary artists and meet the vivacious and thoroughly interesting curator and director Joselina "Yeyey" Cruz.
Read also: The future of travel: Doing your vacation homework
What's cool for kids?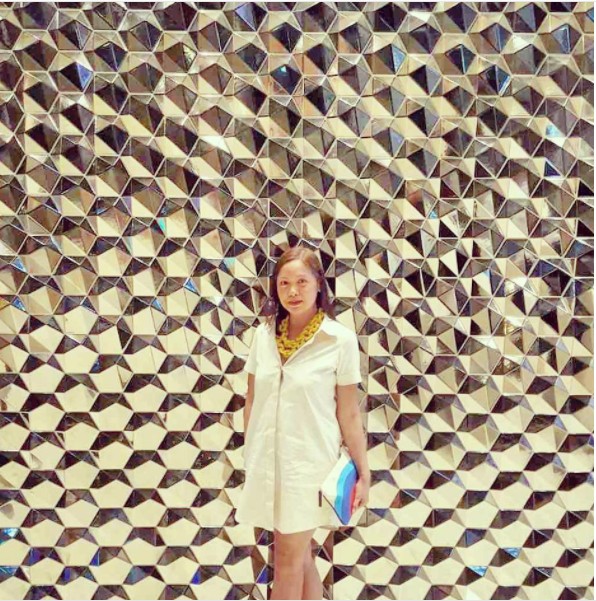 Carmina Sanchez-Jacob (Courtesy Carmina Sanchez-Jacob/File)
Carmina recommends Manila Ocean Park for the kids. On offer are a shark-encounter tank and an "Aquanaut Voyage", where you descended into a fish tank in a bathysphere helmet.
Best restaurant?
Epicurean gadfly Anthony Bourdain tipped Filipino cuisine as the next big thing, naming sizzling sisig as the world's gateway drug to the archipelago's food, CNN reported. To sample a more refined and innovative take on the Filipino palate, Carmina recommends Gallery Vask. Chef Chele Gonzalez, a Spanish transplant, offers delicious reinterpretations that have seen the art filled restaurant dubbed the nation's best by Asia's 50 Best Restaurants. The veteran of Vask El Celler de Can Roca also runs the easier-to-access Vask Tapas Room on the same site.
For foodies only
Madrid Fusion Manila is the lone Asian iteration of the famed international gastronomy conference. On hand in 2017 were Ray Adriansyah from Bali's Locavore and Julien Royer of the Michelin-Starred Odette in Singapore. "It's a great thing to experience," Carmina says. "You're likely to see at least one of the Asia- or the World's-Best Chefs in attendance."
Best Bar?
Manila has a vibrant cocktail scene, with venues such as ABV and The Curator ranked No. 14 and No. 16 respectively by Asia's Best Bars. Carmina recommends the Palace Pool Club for nightlife, Bank Bar for cocktails and the Poblacion area for a bit of everything.
Join the discussions