Surabaya's ITS team wins chemically powered car race in US
News Desk

The Jakarta Post
Jakarta |

Tue, October 31, 2017

| 04:30 pm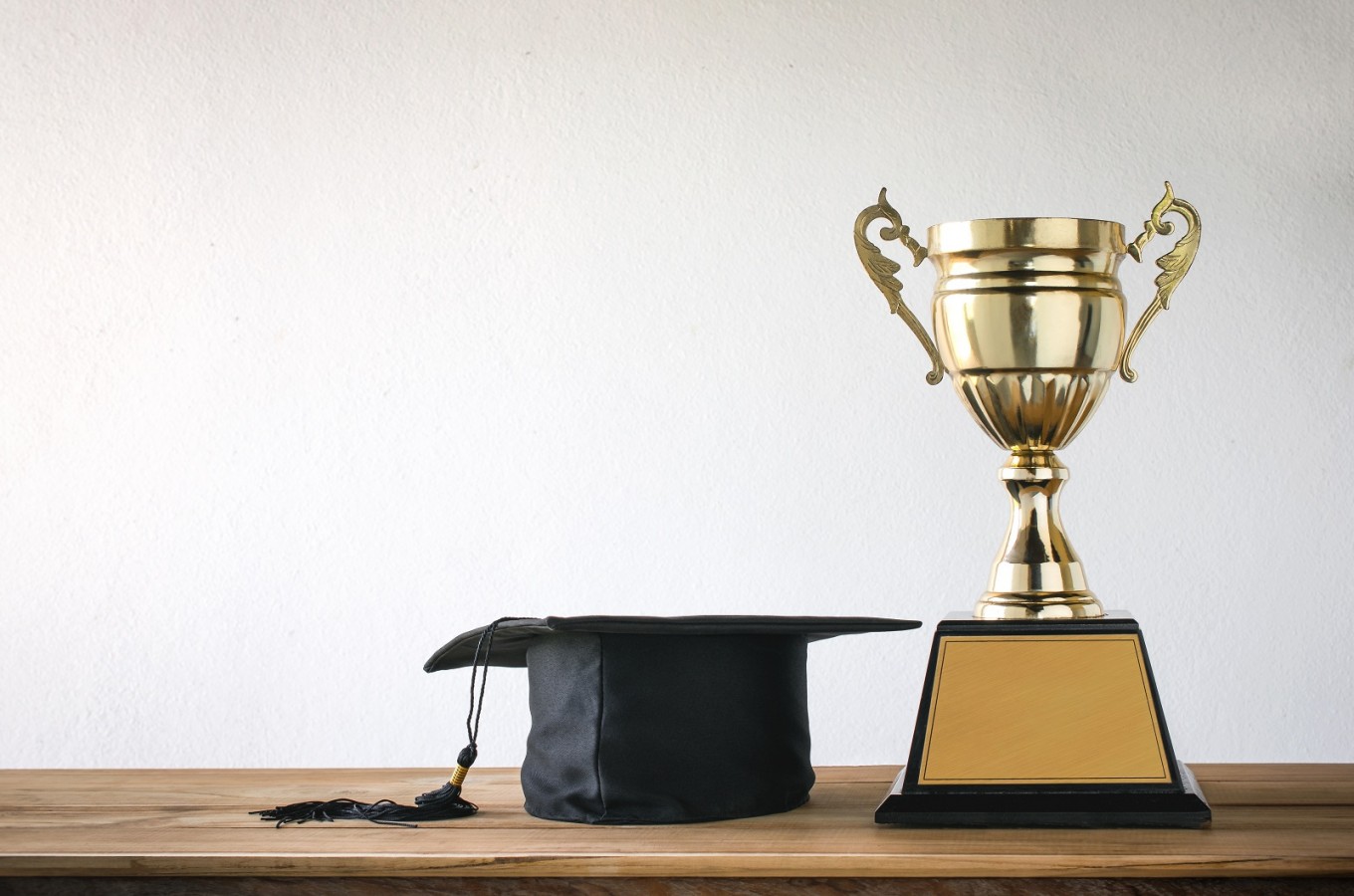 The first-time participants defeated several former champions on Sunday, including teams from the US's University of California-Irvine (UC Irvine) and South Korea's Korea Advanced Institute of Science and Technology (KAIST).  (Shutterstock/File)
A team of students from Surabaya's 10 November Institute of Technology (ITS) grabbed the top spot on Sunday in a race competition held by the American Institute of Chemical Engineers (AIChE) in the American city of Minneapolis.
As reported by Antara news agency, the university's ITS Spektroniks team was the only Southeast Asian representative at the 2017 Annual Chem-E-Car Competition, which saw the international participation of more than 40 teams. The competition challenges university students to design and develop chemically powered cars that are raced against each other.
The first-time participants defeated several former champions on Sunday, including teams from the US's University of California-Irvine (UC Irvine) and South Korea's Korea Advanced Institute of Science and Technology (KAIST).
ITS Spektronics student coordinator Rifky Putra explained that each team had two opportunities in the race, during which each vehicle was required to cover 23.5 meters with the smallest error margin before reaching the finish line. The cars also had to carry a load of 157 milliliters of water, a new factor the teams were only notified about an hour before the competition, said Rifky.
"In this case, the car that has the smallest error rate, or manages to reach the closest distance to the target, becomes the winner," he said.
Read also: Indonesian students win chemical engineering competition in Malaysia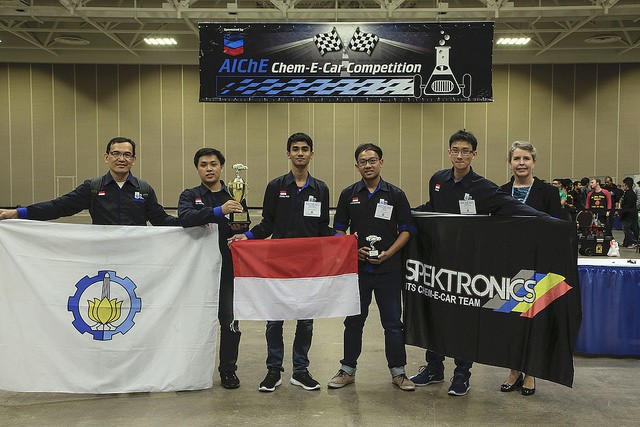 First-time participants ITS Spektronics from Surabaya's 10 November Institute of Technology has emerged champions of the annual Chem-E-Car competition in the US on Sunday, Oct. 29, beating teams from 42 countries with their chemically powered car. (Courtesy of AIChE/File)
He explained that in the first round, the team's Spektronics Aerio Superior (AS) 13 car finished 6th with an error margin of 73 centimeters from the target. The Spektronics AS 13 is the team's 13th-generation eco-friendly prototype mini car.
Following a re-group and team analysis session, the second round resulted in considerable improvement, he said, as the car finished with a 2-cm error and won the race.
"This error rate is quite notable in comparison to the second winner from [UC Irvine], which had a 9-centimeter error rate," said Rifky.
ITS Spektronics team coach Putu Adhi Rama Wijaya said the team dedicated their win to the nation.
"The lesson for all of us for achieving this is the recognition of Indonesia as the 4th country after China, Hong Kong, Korea and Saudi Arabia to win the Chem-E-Car competition [that is] recognized by the IAChE and, of course, the recognition of the ITS Chemical Engineering Student Association as an IAChE Student Chapter," Putu said.
In addition to becoming the 2017 Annual Chem-E-Car champions, ITS Spektronics also won Best Video, beating out 42 other teams from the US, China, Puerto Rico, Hong Kong, Taiwan, Saudi Arabia and South Korea. (liz/kes)
Join the discussions