EDITORIAL: Petroleum industry at its nadir
EDITORIAL

The Jakarta Post
Jakarta |

Wed, May 17, 2017

| 08:24 am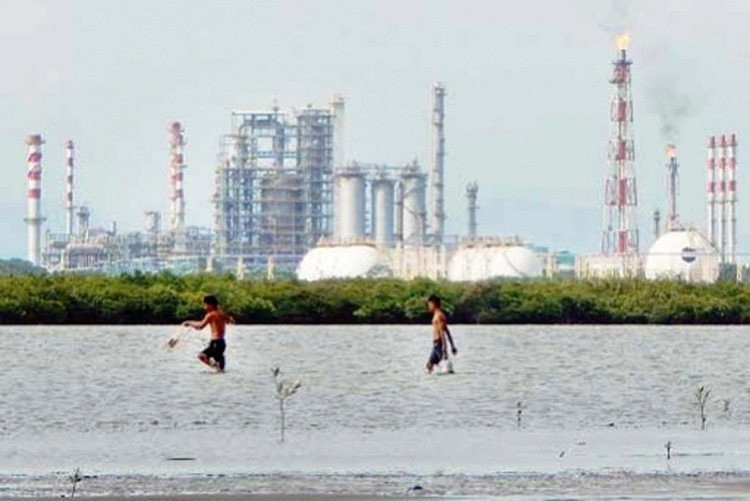 Power house: Locals fish near an oil refinery belonging to state-owned oil and gas giant Pertamina in Cilacap, Central Java. (JP/Agus Maryono)
It is not an exaggeration to say that Indonesia's petroleum industry is now at its nadir. All the key indicators confirm this critical condition. Exploration spending plunged to a mere US$100 million last year from $500 million in 2015 and $1.1 billion in 2014, according to the Indonesian Petroleum Association (IPA).

Exploration is the most important aspect in the development of the industry. Only by increasing proven oil and gas reserves will Indonesia be able to make its production sustainable and sufficient to meet steadily rising consumption alongside the steady expansion of the economy. But the only way to increase proven hydrocarbon reserves is to increase investment in exploration.

Even now we already depend on imports for 60 percent of our oil consumption of about 1.6 million barrels a day. Domestic production has declined from a high of 1.2 million barrels per day in the early 2000s to about 800,000 barrels per day now.

Yet more worrisome, policymakers seem unaware of this critical condition. They do not show any sense of urgency to address these problems as the low oil price (below $50) from the fourth quarter of 2014 has not necessitated any increase in domestic fuel prices. The government seems ignorant of the blunt reality that international oil prices have always tended to be highly volatile.

Moreover, depending largely on imports for such a strategic commodity makes the country vulnerable to economic instability. Oil and gas will remain a very important part of the national energy consumption mix for the next 20 years.

It is not an exaggeration to say that energy and food can make or break the economic and political stability of a country.

The government promised a reform package focusing on the petroleum industry at the IPA annual conference last year. But none of the 14 reform packages that have been launched so far are designed specifically for the hydrocarbon industry.

The government instead issued piece-meal reforms such as incremental improvements in the number of permits needed by oil investors, and introducing a gross-split scheme to new and renewed contracts to replace the excessively bureaucratic process of a cost-recovery mechanism. But constantly low oil prices over the past three years, though a blessing in disguise for fiscal management, have become a disadvantage for oil investment.

All the oil giants have cut investment in exploration and have focused their attention on countries that offer the most conducive business climate and the highest potential oil resources.

Unfortunately, all international business surveys have concluded that Indonesia has become one of the least attractive places for oil investment due to its inimical business climate. Worse still, most of the remaining prospective sedimentary basins are located deep underwater in the eastern regions, where basic infrastructure is poor and inadequate and the success ratio of prospecting is less than 20 percent.

It is therefore urgent and imperative that the government acts firmly and immediately to address the problems of the industry, otherwise we will soon become a net oil importer and be trapped by the vagaries of the international oil price.
Join the discussions