Sailing toward a stronger future
Inforial

The Jakarta Post
Jakarta, Indonesia |

Fri, May 19, 2017

| 10:56 am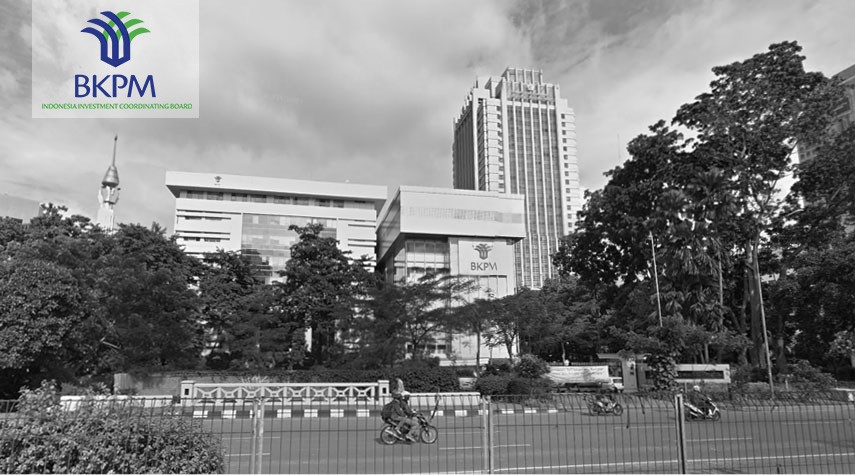 . (-/-)
The arrival of the CMA CGM Otello at the Jakarta International Container Terminal (JICT) on April 26 marked a new step forward in Indonesia's ease-of-doing-business.
The docking of the largest container ship ever to call at the country's major port of Tanjung Priok inaugurated an Indonesia-US West Coast direct shipping service that removes the need for the country's trade to transship through other ports in the region, such as Singapore and Malaysia's Port Klang.
The 334-meter Otello can carry 1,551 twenty-foot equivalent unit (TEUs) containers. One of 17 ships that will serve the route, Otello's arrival in Jakarta marked an important step in Indonesia's drive to improve its logistics systems, cutting costs by avoiding transshipment through regional ports.
The introduction of the new Indonesia-US shipping service is just one of a multitude of steps that is significantly improving the ease-of-doing-business with Southeast Asia's largest economy. And President Joko "Jokowi" Widodo is determined that more improvements are on the way, with the aim of unleashing Indonesia's potential as a manufacturing powerhouse.
Getting easier, faster
This year's World Bank Ease of Doing Business survey put Indonesia in 91st position. While that leaves the country well behind other nations in the region, it climbed a full 15 places from 106th last year, making it one of the top-10 performers out of 137 countries reviewed by the bank.
The President wants the process to continue, with the aim of reaching 40th spot in the World Bank's 2018 survey. As part of this process, the government has been busy in the past few months producing a reform update to form part of the bank's evaluation process.
The advantages for the business decision-maker are clear. Licensing processes have been dramatically accelerated, with many now online. The dramatic pruning of these processes has slashed the time needed to complete all legal and administrative procedures from 1,566 days to just 132 days.
Significant improvements have been made in seven key areas: business registration, access to electricity, property registration, access to financing, taxation, cross-border trade and legal certainty over dispute settlement. In all, the government has cut the number of procedures to fully establish a business from 94 to 49.
In the capital Jakarta, only a single form is required to apply for a business registration certificate and trading license, and the time required to process them has been cut from 47 days to 10 days.
High standards of good governance
Just as important as the regulatory changes is the difference in the experience of fulfilling requirements. President Jokowi's commitment to clean governance is palpable, with the creation of a genuine sense of service instilled among public officials who manage the process. And, if any one should contemplate asking for a "gift" to speed things along, units have been established to immediately arrest him or her. The change has been dramatic for anyone used to the old way of doing things in Indonesia.
President Jokowi is aware that the nation has to change its ways to achieve its goal of becoming an industrialized nation.
In the past, the country's rich natural resources provided a bounty that allowed the country to move up to 16th place in the global list of major economies, earning it a seat in the G20 group of nations. But dependence on commodities has been proved to be fraught with danger. Over the past few years, volatile commodity prices have trimmed returns for major export products such as coal and palm oil and with them Indonesia's economic growth rate.
There's also the reality that, as the world's fourth-most populous nation, Indonesia must do better if it wants to improve per capita income. That means a change in direction is required.
The President is also aware that attracting investment is a competitive business. While Indonesia is introducing major reforms, other countries are not standing still. That provides an additional incentive for the country to introduce real changes to ease the process of doing business.
Better for business
The regulatory changes are being accompanied by a drive to boost infrastructure. Together, they present a markedly improved experience of doing business in Indonesia.
After the containers from the Otello were unloaded onto trucks, they were taken on a new toll road link direct to industrial areas. Those industrial areas themselves have been transformed by new government policies that fast-track licensing for prospective occupants. Signing up on a tenancy agreement provides instant approvals and access to power.
Logistics centers are being developed for specific industry sectors. This means that companies operating in an area like textiles, for instance, will no longer have to organize their own imports of raw materials. The specialized logistics warehouses act like wholesale supermarkets where materials are available without the need for extensive paperwork.
The Investment Coordinating Board (BKPM) itself in February added 18 industrial estates across the archipelago to its accelerated construction program (KLIK). Investors can immediately start construction of factories or other plant facilities after obtaining principle investment permits from the BKPM or the one-stop integrated service (PTSP). Since KLIK was introduced in 2015, 83 projects worth US$9.13 billion have made use of the facility.
The industrial center of Karawang in West Java, home to the country's expanding automotive sector, will be served by a new port at Patimban, relieving the load on the country's main port of Tanjung Priok in Jakarta. The US$3 billion port will have a container capacity of 1.5 million TEUs once it is partly completed in 2019 and capacity of 7.5 million TEUs by 2027.
In the power sector, more than 20 gigawatts of new generating capacity has been approved, with much of it already under construction and most under independent power producer agreements that demonstrate widespread involvement of the private sector, both domestic and foreign.
Work is underway on the three sections of the Palapa Ring, an internet broadband network that will provide fast connections across the country. Indonesia is also a leader in the use of satellites, a convenient way of providing efficient communications. State-owned Bank Rakyat Indonesia last year successfully launched its own satellite to provide instant data connections for all of its branches across the archipelago.
The government plans to build 1,000 km of new roads during its current term to 2019. Highways are being built through the major islands of Sumatra and Sulawesi to boost economic development and cut logistics costs.
Much infrastructure work is being funded by the government itself. Improving budget efficiency is spurring domestic growth, with the Finance Ministry stating that spending on infrastructure has jumped by 117.7 percent between 2014 and 2017. Still, much more work remains to be done and the private sector is a welcome partner in Indonesia's rapid development.
In just one example of a successful public-private initiative, PT AKR Corporindo expects to earn at least $54 million this year in sales from its Java Integrated Industrial and Port Estate (JIIPE) in Gresik, East Java. The estate, which boasts its own port and power facilities, is a joint venture between AKR and state-owned port operator Pelindo III.
More work to be done
The government has no intention of resting on its laurels. While moving up on the Ease of Doing Business list to number 91 is an achievement, President Jokowi is determined to do better. The series of reform packages continues. The most recent, the 14th, addresses fundamental aspects of economic activity, including further simplification of investment procedures, more competitive wage formulas, deeper investment liberalization, further development of infrastructure logistics and resolutions to remaining issues on land acquisition.
The wide range of initiatives being conducted by the government in cooperation with the private sector is combined with a stable political system.
Independent observers have praised Indonesia's election processes as free and fair, and the country is often cited as a successful example of a democratic system of government in a Muslim-majority society.
There is much work to be done to shift the focus of the Indonesian economy from one that is dependent on national resource exploitation to one centered on the creation of added value through downstream processing and the development of manufacturing industry.
The Indonesian government welcomes foreign investors who can apply new technologies in a win-win process that improves Indonesia's own skills and capacities.
To assist in attracting companies that want to help develop the world's fourth-largest marketplace, the government will continue the process of economic reforms, not least by steps to achieve a rapid rise on the Ease of Doing Business Index.
Thomas Lembong, chairman of the BKPM, noted recently that the government is preparing a new phase of its deregulation policy. Measures will include steps to extend the reform process to the provincial level, with a concentration on cutting back red tape and removing the potential for demands for illegal fees. Changes to the tax code are imminent to improve the opportunity for profits. Indonesia continues to move forward. Learn how your company can move forward with it.
Topics :
You might also like :