Creating Scientific Writing Environment for Indonesian Nutrition Scientists
Inforial

The Jakarta Post
Jakarta, Indonesia |

Fri, June 16, 2017

| 12:00 am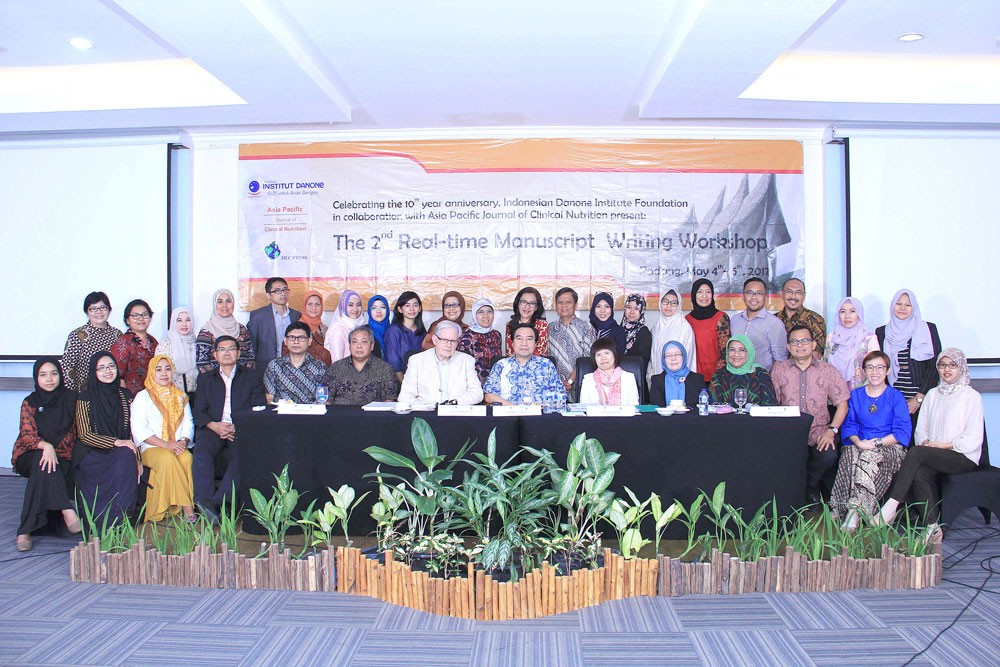 - (-/-)
A great challenge, facing Indonesian scientists is how to prepare a qualified scientific paper and get it published in a peer-reviewed international journal.
The challenge has arisen following the issuance of Research, Technology and Higher Education Ministerial Regulation No.20/2017 on professional allowance for lecturers and honor benefits for professors, especially a point regarding the requirement of publishing at least one scientific paper in an international journal within the next three years.
The Scopus Index indicates still few publications by the Indonesian scientists, either from the groups of independent researchers, students, or even faculties. Relate to this, limitations have been identified and clustered within three elements: scientific environment, understanding on the purpose of publication, and scientific-writing capacity.
In ASEAN, the number of publications by Indonesian academia is way behind compared to writers from Malaysia, Singapore and Thailand. In 2015, Malaysia was in the top position, according to Scopus Index, with 25,350 titles, followed by Singapore with 17,000 titles, and Thailand with 12,000 titles, while Indonesia was in the fourth position with 5,499 titles. In 2016, the number of publications by Indonesian scientists rise to 9,989 titles, but the position didn't change.
Since 2016, Indonesian Danone Institute Foundation (Danone Institute Indonesia) has initiated a unique type of coaching for local scientists to prepare their writings and possibly publish them in a peer-reviewed journal. For this, Danone Institute Indonesia has made a partnership with HEC Press, the publisher of Asia Pacific Journal of Clinical Nutrition (APJCN) in Melbourne, Australia as one of the leading scientific journals in Asia Pacific region. Danone Institute Indonesia has held an open recruitment for participating nutrition scientists, most of the recruits are young people from various universities in Indonesia, notably from the human nutrition discipline. They are free to submit articles based on their research topics.
Upon passing the administrative selection process, they go on to a selection process organized directly by the editor of APJCN, under the direct supervision of the editor-in-chief, Prof. Mark L. Wahlqvist, MD (now emeritus).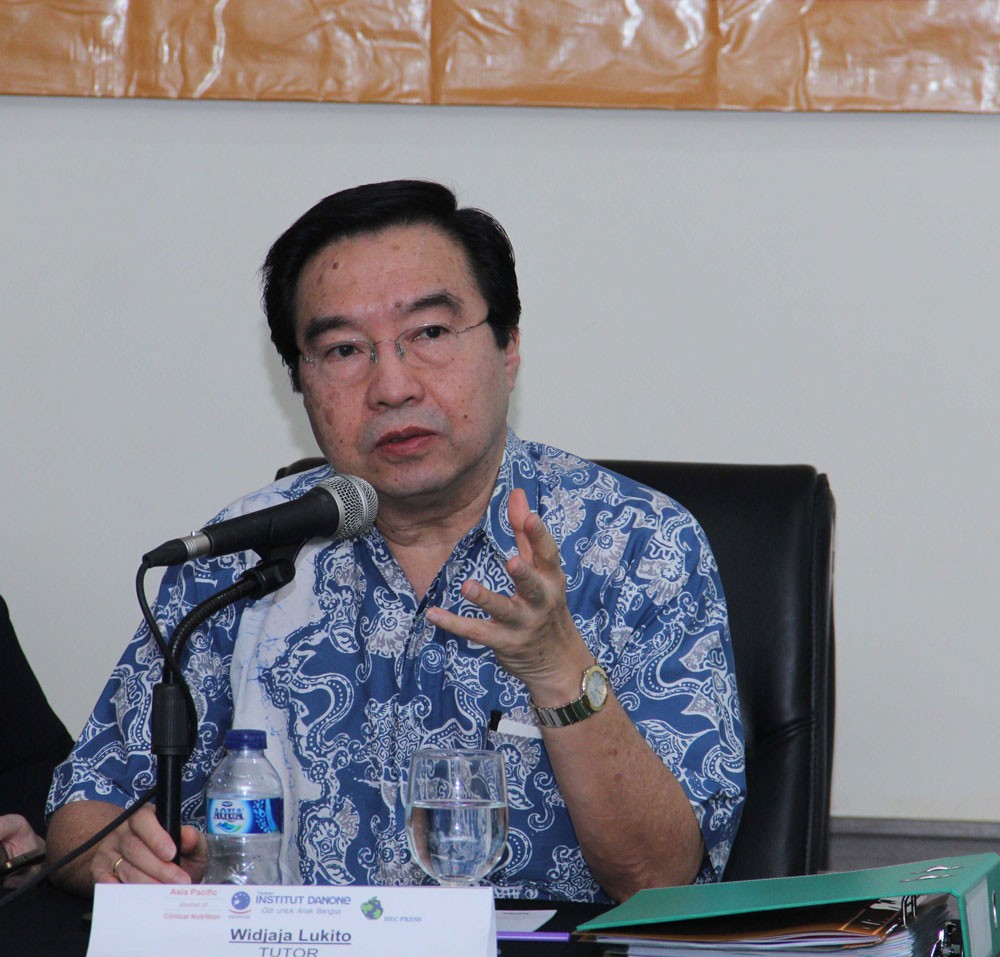 -(-/-)
According to Indonesian Danone Institute Foundation chair Dr. Widjaja Lukito, there were 12 stages the participants needed to pass, from submitting their article until getting it published in the APJCN.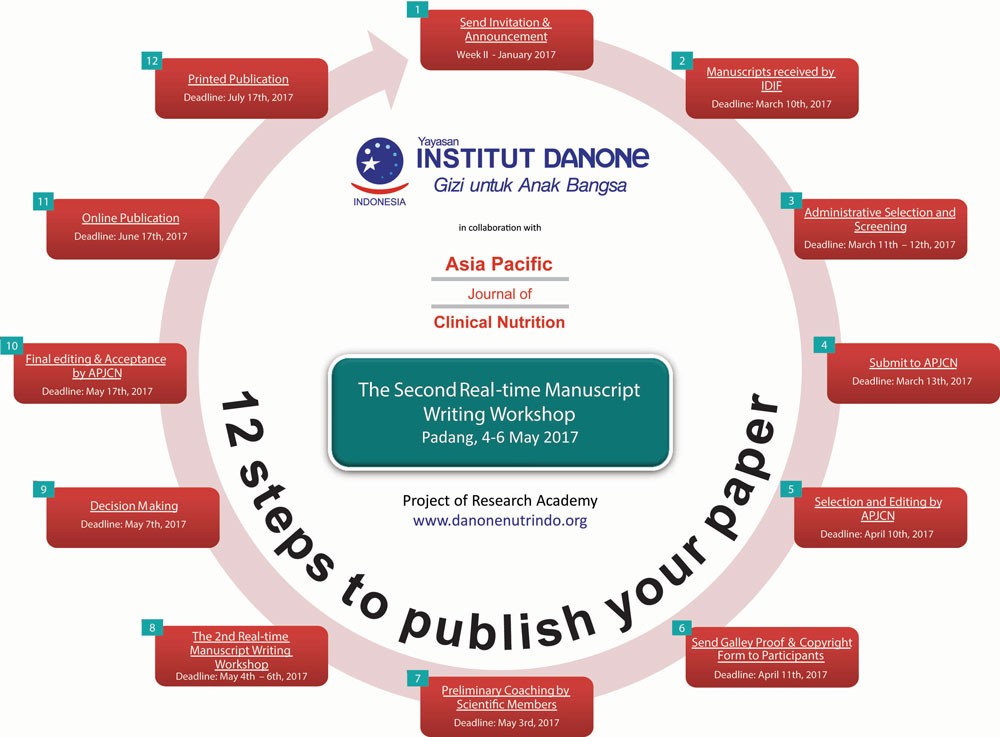 -(-/-)
"This is based on the editorial standard of the journal itself, and for the participants who don't pass the selection process, they are welcome to participate again the following year," Dr. Widjaja said.
Dr. Widjaja made the remarks following the second Real-time Manuscript Writing Workshop by Danone Institute Indonesia held in Padang, West Sumatra, from May 4 to 6.
There were 22 draft manuscripts, out of 46 submitted drafts, eligible to participate in the workshop.
"Our main purpose is to create a writing atmosphere because we know that at work, they are too busy with their work, with administrative matters, giving lectures, and doing a research project. They don't have time to write. This is what motivates us to have this program," he said.
The participants follow the process that uses a real-time model. After their manuscript gets editorial notes, they are to take part in a workshop designed to help them improve the manuscript until it meets the APJCN requirement.
The program was introduced last year and was participated by more than 20 participants, resulting in 12 articles published in APJCN Volume 25 Supplement 1/ 2016 with the theme "Advancing Clinical Nutrition in Indonesia".
Very beneficial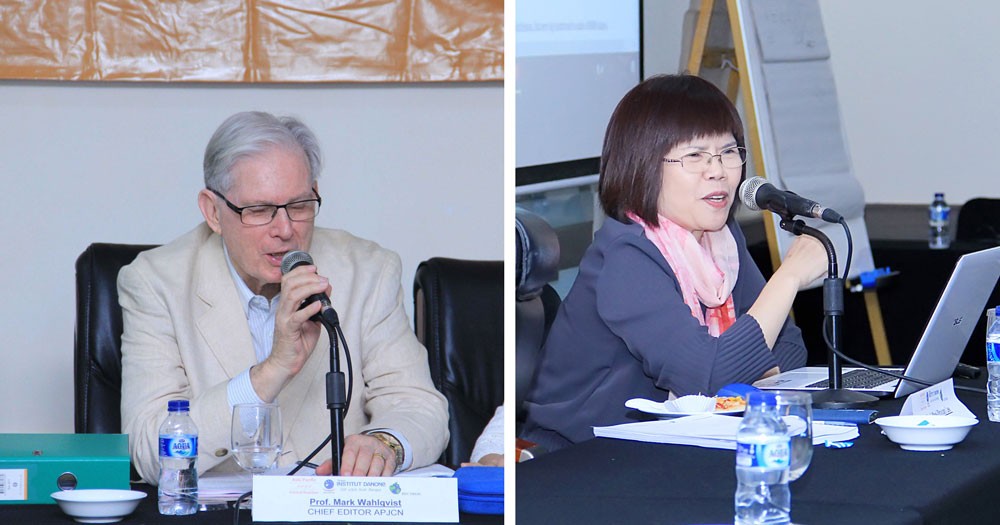 -(-/-)
Prof. Wahlqvist and Prof. Meei-Shyuan Lee, who is also from the National Defense Medical Center, School of Public Health, guided the participants in improving their articles, with better data presentation, analysis, writing structures, and the use of proper English.
According to Dr. Widjaja Lukito, the participants' articles will be uploaded onto the APJCN website, while the printed version should be available in June or July of this year.
The real-time method has gotten praise from the participants. Prof. Nurpudji Taslim from the department of nutrition, School of Medicine, Hasanuddin University wrote about "Energy regulation in newly diagnosed TB with chronic energy deficiency: free fatty acids and RBP4." She said the workshop really helped the researchers in publishing their work, and introduced the result of the works by Indonesian researchers at the international level.
"This is different from other workshops that discuss many topics. Here, we get the description of what we need to do to get our research published. Prof. Wahlqvist has been very active in helping us to write for such a journal," she said.
Prof. Wahlqvist underlined the importance of awareness among young professionals, doctors, nutritionists, people in community health centers (Puskesmas) and elderly people about the change of the food supply and "we need to be able to assess the benefits, the risks of the foods, whether it is affordable and sustainable."
The issue of obesity, diabetes, heart disease, stroke, osteoporosis, these are things that have become very obvious in Indonesia and a lot of attention should be paid to them," he said.
Young people should be aware that looking after the environment is very crucial to ensure the sustainable sources of vitamins such as fish, a source of Vitamin A, D, protein and calcium. "So, the issue of safety and security of our food system is very crucial," he said.
According to him, food and health research in Indonesia has been dominated by foreigners and therefore, to boost the capacity of Indonesian researchers, through the workshop, which is the second of its kind, "we invited Indonesians to bring their work together and see if we can make it more relevant to the Indonesian situation, then they publish it and give recognition for their work and build their own capacity to ask questions," he said.
The same sentiment was voiced by another participant, Prof. Rizal Damanik from the department of community nutrition, School of Human Ecology, Bogor Institute of Agriculture. Rizal studied "The benefit of the leaves of Torbangun plant (Coleus Amboinicus Lour) for improving the quality of mother's milk."
He said what was commendable about the real-time method was that the participants got to hear directly from the journal's editor about the weaknesses of their writing and the points that required improvement before their manuscripts could be submitted.
"Participating scientists can learn in detail what they should do. We can also have a discussion or a debate on the points we are trying to convey in our article, so that we get input on how to make it better," he said.
Moreover, there are 22 articles addressing various issues. "By knowing the weaknesses and getting input, everyone can learn simultaneously and understand what good writing should be," he said.
"I appreciate the work done by Danone Institute Indonesia, by having such a high-caliber and world-renown editor, like Prof. Wahlqvist, and inviting us. This program is very beneficial. It is very rare that we get an opportunity like this," he said.
Prof. Wahlqvist said Danone Institute Indonesia was prepared to accept that "we must develop multi-discipline, multifaceted, multiversity workforce to deal with food and health."
"I think that Danone Institute Indonesia prepares and supports that even though it has nothing to do with the product. Danone Institute Indonesia as an independent institute understands that it is separated from the company. I support the development of a new workforce in food and health in Indonesia as long as the institute remains independent," he said.
Topics :
You might also like :