Enjoy high quality home entertainment with Samsung QLED TV
Inforial

The Jakarta Post
Jakarta, Indonesia |

Thu, August 10, 2017

| 12:00 am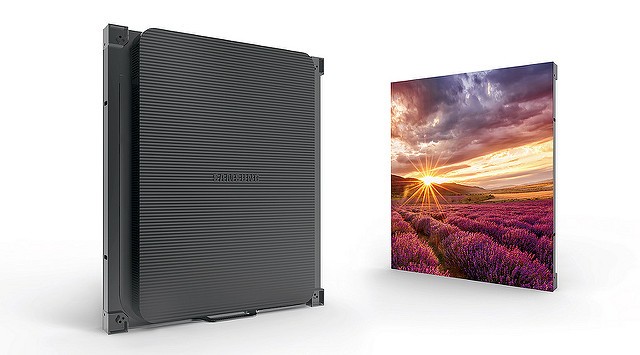 - (-/-)
In today's smart TV era, TV manufacturers strive to make innovations in TV technology to win the hearts of high-end consumers.
Quantum Dot Technology is the latest trend in TV technology developed by Samsung. Samsung recently launched its newest QLED TV, which technologically speaking, is an enhancement on its previous quantum dot tech. Samsung QLED TV displays superiority in picture, style and smart capability.
Samsung QLED TV is a new type of TV technology and a major leap forward in picture quality. The model has 100 percent color volume and over a billion precise colors thanks to its exclusive Quantum Dots, enabling it to present diverse expressions of color that look real like the original ones.
With the power of Quantum Dot, ordinary color is transformed into perfect color, allowing you to experience rich, perfect colors that stay true, even when the brightest scenes would normally wash out color on other TVs.
In addition, Samsung QLED TV adopts HDR technology, making the picture sharper and a Wide Viewing Angle, which maintains the high quality of the picture no matter where you sit.
While meeting users' needs for high picture quality, Samsung QLED TV was also designed with considerations made to the space where the entertainment device would be placed as well as the entertainment-related benefits that consumers could gain.
Samsung QLED TV also offers convenience in terms of accessing content and programs through its enhanced Internet-connected smart features, starting with the One Remote Control that controls a range of devices integrated with the TV Smart Hub allowing users to access their favorite content and programs such as video streaming services and video-on-demand.
With smart features, Samsung QLED TV gives users access to a diverse range of entertainment programs, just like internet-connected mobile phones, laptops or desktop/PCs.
Want a device to watch your favorite entertainment? Samsung QLED TV will wow you! With its real colors, Samsung QLED TV makes everything you watch on it look cool.
Watching a film or a music concert on a conventional LCD TV may not impress you at all but watching it on a Samsung QLED TV, including through YouTube, you will be amazed by the life like experience thanks to its precise colors and high quality images, which offer incredible and dramatic effects.
With Samsung QLED TV, you can also play your favorite games and enjoy other kinds of entertainment, depending on the APP that you download.
QLED TV has a slim and invisible optical cable for all your connections. The cable connects every device to the TV through the One Connect box, allowing you to place devices further away so you can use the space for your decor. The invisible connections will make your living room clean and comfortable.
With its elegant design and slim frame, Samsung QLED TV will elevate your décor, making your home interior beautiful from every angle!
So, if you are looking for high quality home entertainment, then a Samsung QLED TV is, definitely, the right choice!
Topics :
You might also like :