Angkasa Pura I to provide Rp 8T for new Yogyakarta airport

Jakarta |

Fri, May 27, 2016

| 05:44 am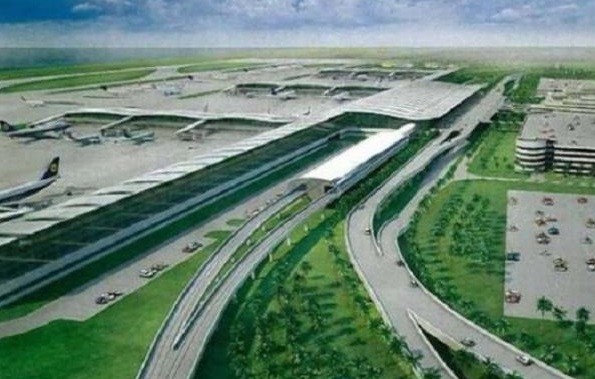 The new Yogyakarta airport (./jogjainvest.jogjaprov.go.id)
State-owned airport operator PT Angkasa Pura I has said it will provide Rp 8 trillion (US$588.2 million) for the development of infrastructure and the acquisition of land for Yogyakarta's new airport, which will be built in Kulon Progo.
The allocation includes compensation funds for locals residing nearby the planned airport. The scale of allocated compensation funds is now under assessment from an appraisal team.
"We will provide compensation funds that are being calculated by the appraisal team. The funds will cover impacted plots of land, trees and buildings," PT Angkasa Pura I Kulon Progo airport project manager R. Sujiastono said on Thursday.
The acquisition and infrastructure development process will not use foreign investment, Sujiastono said, adding that cooperation with foreign parties might come in the form developing commercial areas around the new airport.
Aside from compensation, the company will relocate residents to a nearby village in Temon district.
"The residents reserve their right to decide their compensation. We won't force them, but personally we will advise them to accept cash since it will help speed up the development," Sujiastono said as quoted by tempo.co.
Meanwhile, Kulon Progo city secretary Astungkoro said the assessment study prepared by the appraisal team would be submitted to the Yogyakarta Land Agency by June 14. At that time, the residents will receive information regarding the amount of the compensation. The funds are scheduled to be paid out to the residents from Aug. 10-15.
Angkasa Pura I hopes to complete the development of the new airport by 2020. The airport will be connected to the city center via a toll road and railway line. The airport is expected to accommodate 50 million passengers annually. It will replace Adi Sutjipto Airport, which serves 3.5 million passengers a year, exceeding its stated capacity of 1.5 million annual passengers.
The Kulon Progo airport will occupy 110,000 square meters of land. (dmr)
Topics :
You might also like :
Comments