Freeport employee crushed to death by heavy vehicle
Nethy Dharma Somba

The Jakarta Post
Jayapura, Papua |

Tue, August 30, 2016

| 04:06 pm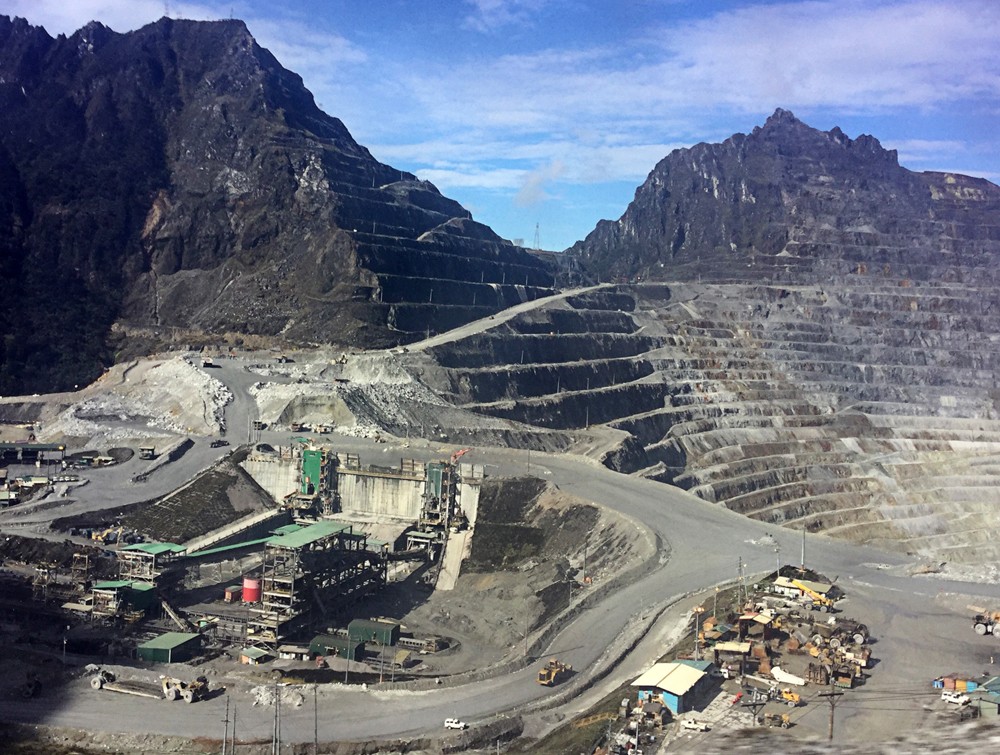 Dig deeper – A vehicle passes through gold and copper miner PT Freeport Indonesia's (PTFI) mining area in Grasberg, Mimika, Papua. (thejakartapost.com/Nethy Dharma Somba)
Lukas Rapi, a worker at gold and copper miner PT Freeport Indonesia's (PTFI) mining area in Kuala Kencana, Timika, Papua, was crushed to death by a heavy vehicle on Tuesday. Lukas' body has been transferred to Kuala Kencana Clinic in Timika.
"The incident occurred at 9:30 a.m. local time when Freeport workers were carrying out their activities. The victim was in an alley usually passed by containers, monitoring workers who released chains on trailers," Mimika Police chief Adj. Sr. Comr. Yustanto Mujiharso said on Tuesday.
"He apparently wasn't aware that a loader carrying a container was behind him. It seemed the loader's driver also didn't see the victim so he didn't blow the horn. He was hit by the vehicle, causing him to fall and be crushed to death."
Shortly after the incident occurred, Yustanto said, Mimika Police officers hurried to the site to secure evidence and seal off the location for investigation purposes.
"The police are still investigating the case further. We are gathering information from witnesses and examining CCTV footage. We can conclude whether it was purely an accident or workplace negligence only after this investigation is completed."
PTFI spokesperson Riza Pratama refused to give a statement on the incident. "We cannot yet confirm the case because it is still under investigation by the police and mining inspectors," Riza told The Jakarta Post.
It is not the first incident to befall PTFI. In September 2014, a car carrying Freeport employees collided with a haul truck in an open pit area in Grasberg, killing four people. Five others survived the incident. (ebf)
You might also like :
Comments