Blast fishing hurts Sawu Sea's marine habitats
Djemi Amnifu

The Jakarta Post
Waingapu, East Nusa Tenggara |

Sun, September 18, 2016

| 11:10 pm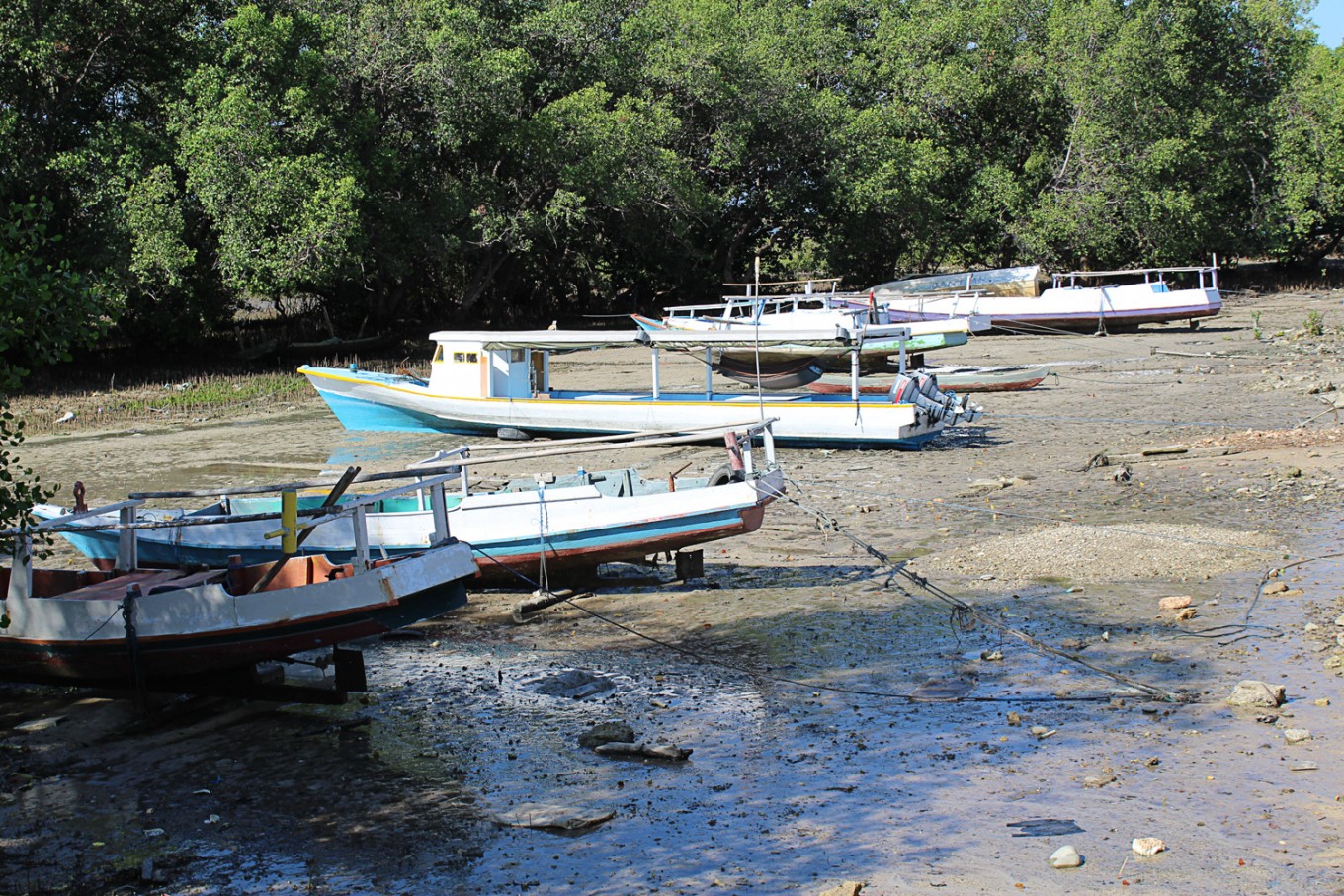 In crisis – Fishing boats belonging to traditional fishermen in Kampung Bugis, East Sumba regency, East Nusa Tenggara, are moored at a beach on Friday. Blast fishing has led to a decline in fish populations in Sumba waters. (JP/Djemi Amnifu)
Blast fishing, which often occurs in East Nusa Tenggara (NTT) waters, especially around Sumba Island, has expanded to parts of the Sawu Sea National Park's (TNP) conservation area.
"[Dynamite fishing] perpetrators tend to choose coral reef areas, where most fish can be found. They expanded their operational areas to parts of the Sawu Sea TNP as it has a high coral reef diversity," Kupang National Conservation Area Agency (BKPPN) head Ikram Sangadji told journalists on Friday.
He added that destructive fishing could instantly lower fish populations and reduce marine biodiversity, including coral reefs and sea biota associated with the coral reef ecosystem.
One fish bomb using a 1.5 liter bottle can destroy 10 square meters of coral reef.
"Blast fishing has a very large and extensive impact. It can lead to a significant decline in fish populations and other sea creatures in coral reefs," said Ikram.
In response to growing fish bombing practices in the area, he said, the BKPPN in April established the Destructive Fishing Response Team, through which the NTT Water Police (Polair) and the Navy are actively involved in monitoring the conservation of fisheries and maritime resources in the province.
Citing data, Ikram said regencies heavily affected by destructive fishing around Flores Island included East Flores, Ende, Lembata, Sikka and West Manggarai. In the southern areas, Central Sumba, East Sumba, Southwestern Sumba and West Sumba were most affected, he added.
"From our identification results, we can say that the perpetrators of blast fishing in Sumba are from areas outside NTT, such as Bima, Sape and Sumbawa — all in West Nusa Tenggara," said Ikram. (ebf)
You might also like :
Comments