BRI issues new bonds to support long-term loans
Anton Hermansyah

The Jakarta Post
Jakarta |

Tue, October 25, 2016

| 07:46 pm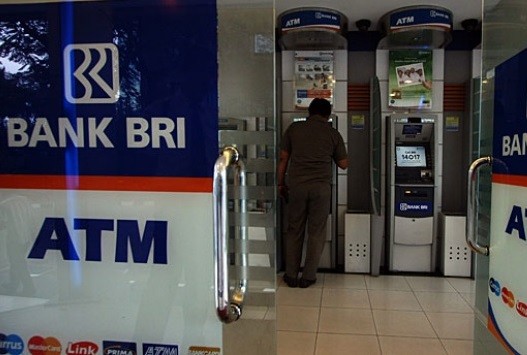 A man makes a transaction at a Bank Rakyat Indonesia ATM in Jakarta. (tempo.co/Eko Siswono Toyudho)
State-owned lender Bank Rakyat Indonesia (BRI) is offering bonds with a goal to pocket Rp 7 trillion (US$537.76 million) of proceeds in the near future, to expand long-term loans and prevent a maturity mismatch in its source of funds.
BRI treasury director Haru Koesmahargyo said the bank wanted to disburse more long-term loans such as mortgages. However, most third-party funds at the bank are savings and deposits, which are short-term funding.
"We are currently in the book-building period so the coupon rate is not available yet. The bonds will come onto the market around Nov. 22 or 23," he said after a press conference on the company's third quarter performance, in Jakarta on Tuesday.
The bonds, he further explained, would come in five series, each with different maturity. Series A has a 370-day maturity, series B has a three-year maturity and series C has a five-year maturity, while series D and E will mature in seven and 10 years, respectively.
Haru said the debt instruments were issued to anticipate increasing loan demand amid a periodical decrease in third-party funds in December. Previously, in September, the bank issued medium term notes (MTN) worth Rp 1.8 trillion.
"The loan demand usually peaks in December, in conjunction with customers' money withdrawals due to the holiday season. We need to secure our cash as soon as possible," he said. (ags)
You might also like :
Comments