Indonesia proposes three strategies in COP 22 to restore peatlands
News Desk

The Jakarta Post
Jakarta |

Fri, November 11, 2016

| 06:58 am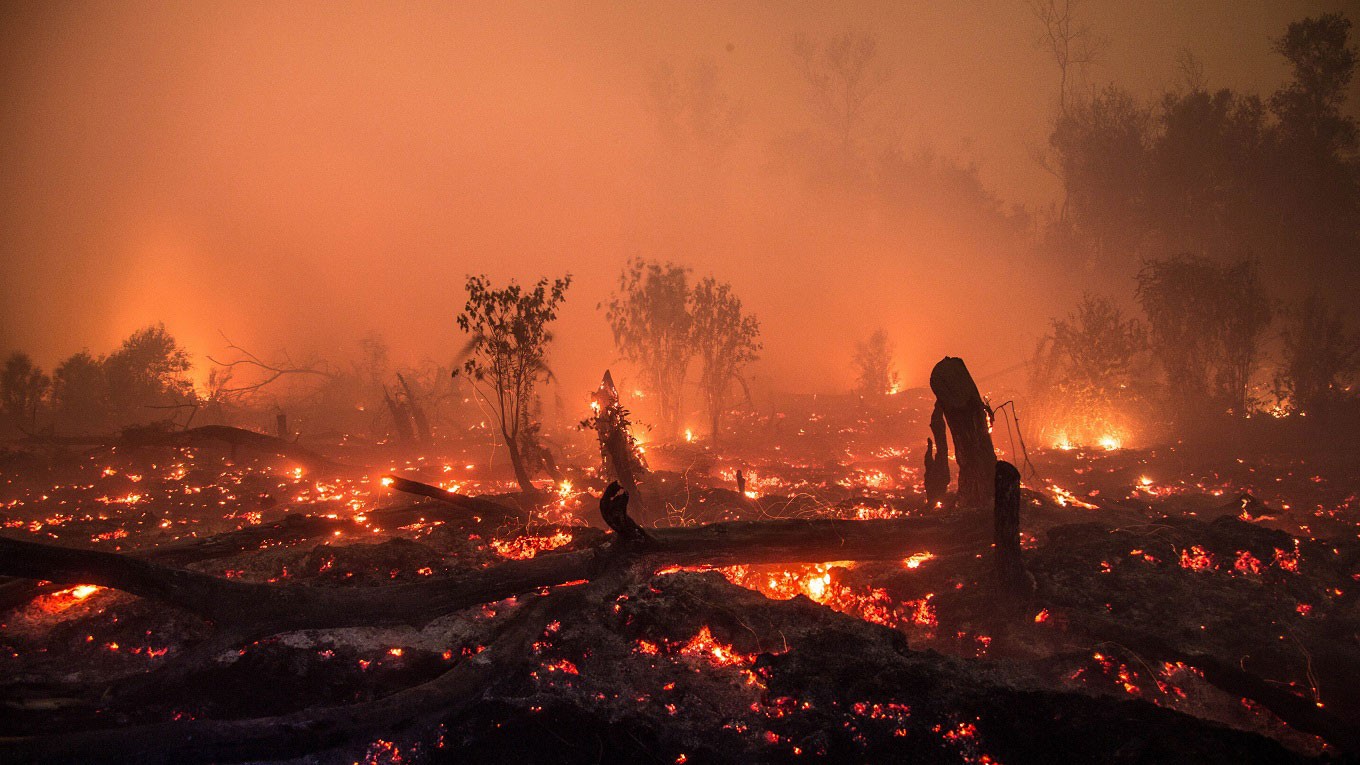 Hot spot: Burning peatland is seen in Palangkaraya, Central Kalimantan. Uncontrolled peat fires can spread for kilometers underground and by air, creating a deadly smog. In 2015, this resulted in one of the worst environmental disasters of the 21st century so far. (JP/Björn Vaughn)
The Peatland Restoration Agency (BRG) proposed three strategies to restore peatlands in Indonesia consisting of rewetting the areas through canal blockage and deep well construction, the replanting of peatland-friendly vegetation and the revitalization of livelihoods in areas surrounding peatlands through the development of plasticulture farming systems, fisheries and ecotourism.
The proposal raised during the Conference of Parties (COP) 22 meeting in Marrakech, Morocco, recently, showing the country's commitment to follow up on last year's Paris agreement, according to a statement made available to The Jakarta Post on Thursday.
Sisilia Nurmala Dewi, Peatland Restoration Agency officer on education, information, participation and partnership, joined panelists from the UN's Food and Agriculture Agency, the reducing emissions from deforestation and forest degradation (REDD+) movement and the International Union for Conservation of Nature (IUCN) in discussions early this month in Marrakech about the way forward after the Paris Agreement came into force, the statement said.
In 2015, Indonesia was ranked fourth on the list of top global emitters after immense fires released about 1.62 billion metric tons of carbon dioxide into the atmosphere. More than 50 percent of the 2015 fires happened in peatland areas. At the Paris COP 21, Indonesia showed a commitment to reduce its global emissions from peatland fires.
Early this year, President Joko "Jokowi" Widodo established a non-structural government agency dedicated to restoring peatlands in Indonesia. The Peatland Restoration Agency is aiming to restore 2 million hectares of peatland by 2020. (evi)
Topics :
You might also like :
Comments