Minister postpones lease fee increases in Batam

Batam |

Wed, November 16, 2016

| 06:03 pm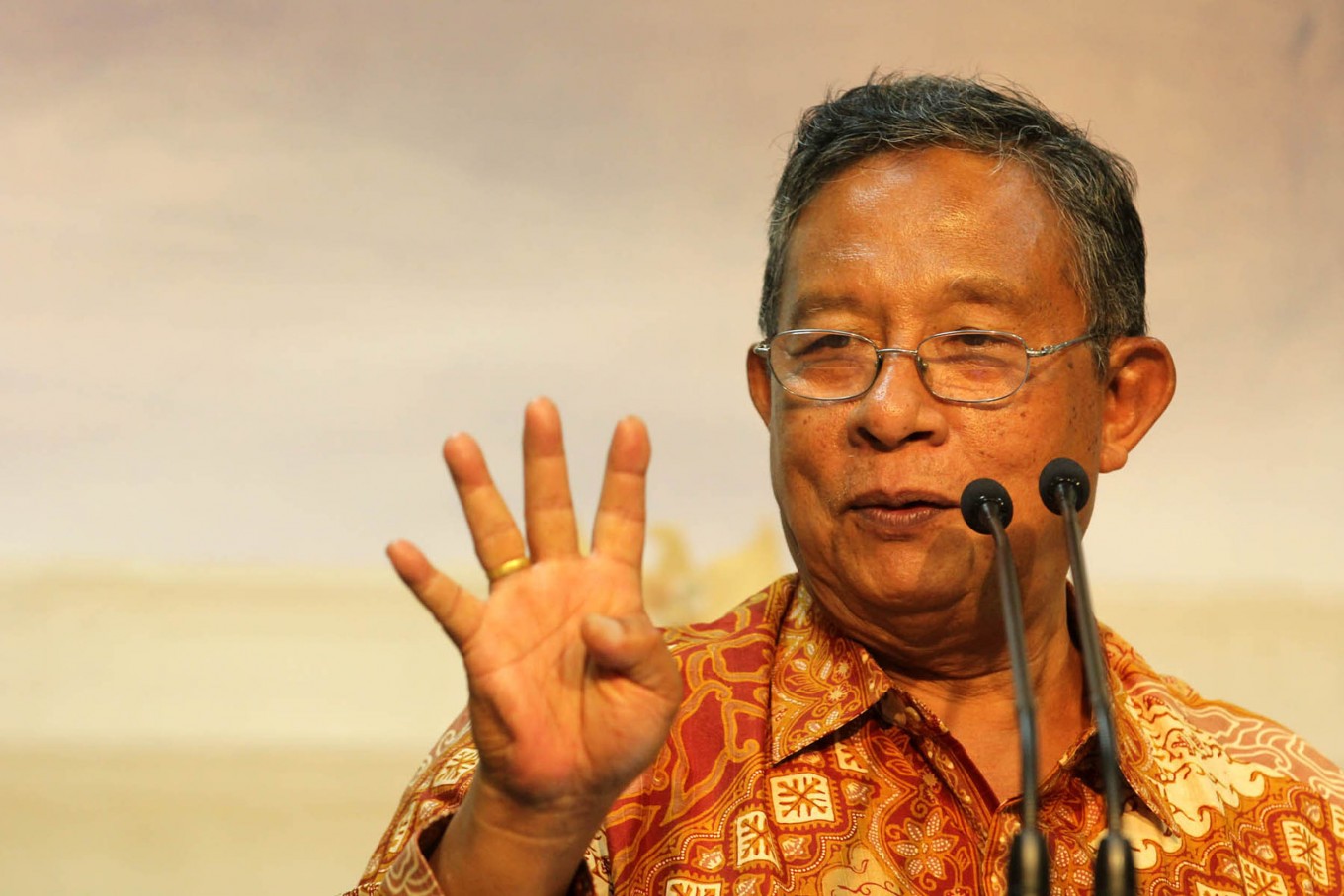 Coordinating Economic Minister Darmin Nasution. (The Jakarta Post/wienda parwitasari)
Following a meeting between Coordinating Economic Minister Darmin Nasution and businesspeople in Batam, the minister postponed on Tuesday a plan to increase lease fees in the free trade zone in Riau Islands province.
Darmin also postponed airport, seaport and hospital tax increases until after more meetings were held.
The coordinating economic minister visited Batam following an order from President Joko "Jokowi" Widodo. Agrarian and Spatial Planning Minister Sofyan Djalil, Law and Human Rights Minister Yasonna Laoly and National Police expert staff coordinator Insp. Gen. Burhanuddin Andi also paid a visit. Jokowi's order came amid protests from Batam businesspeople who rejected the lease fee increase plan issued by the Batam Free Trade Zone Management Body (BP Batam).
Representatives of Batam businesspeople met with Presidential Chief of Staff Teten Masduki on Monday. Jokowi was away with Singaporean Prime Minister Lee Hsien Loong at the time.
Darmin's entourage held three separate closed-door meetings on Tuesday with BP Batam head Hartanto Reksodipoero, Riau Islands Governor Nurdin Basirun and businesspeople.
"After listening to all parties, we decided to postpone the lease fee increase," he said.
Darmin said the legal basis for the increase was Finance Ministerial Regulation No. 148/2016, thus he would schedule a meeting with Finance Minister Sri Mulyani Indrawati to evaluate the plan. (evi)
Topics :
You might also like :
Comments