Villages may soon see the light
Fedina S. Sundaryani and Viriya P. Singgih

The Jakarta Post
Jakarta |

Wed, November 30, 2016

| 07:21 am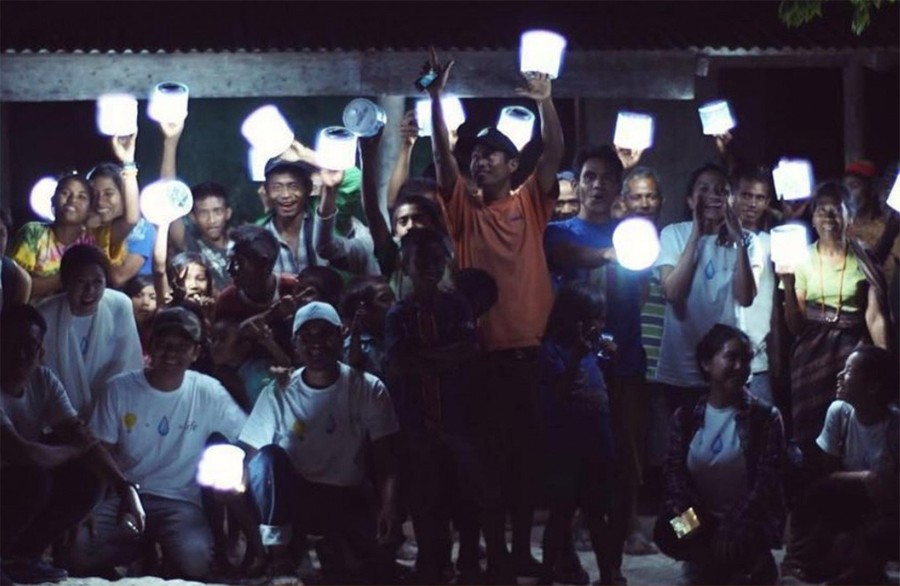 Set to improve the locals' standard of living by providing the most basic necessities, Light + Water = Life is a campaign by Yayasan Waterhouse Indonesia (Waterhouse Project) that collaborates with Singapore-based non-profit organization, the Sendalight Project. (instagram.com/waterhouse_project/File)
The government will soon issue a new rule to electrify 2,500 remote villages with the help of the private sector that may need billions of dollars for the cause.
These affected villages are part of the total 12,659 villages across the country that it aims to electrify with renewable energy sources under the Indonesia Terang (Bright Indonesia) program, the umbrella program of the development plan involving the private sector.
The rule will allow private companies, provincial administration-owned companies and cooperatives to set up off-grid power plant projects in remote villages, 2,376 of which are located in Papua and West Papua.
The Energy and Mineral Resources Ministry's electricity development program director, Alihuddin Sitompul, said the regulation had been signed by Minister Ignasius Jonan and was being processed at the Law and Human Rights Ministry.
"The government hopes to encourage the private sector and provincial-administration owned companies to enter the small-scale electricity business. With a maximum capacity of 50 megawatts [MW], investors can act as mini versions of [state-owned electricity firm] PLN," Alihuddin said during a seminar held on Tuesday.
PLN is currently the sole electricity off-taker in the country. However, with the impending regulation, private investors will be able to sell their electricity directly to residents without having to go through PLN.
Private investors will also be requested to focus on procuring electricity through a hybrid power system, supported by both renewable energy sources and conventional fossil fuel sources.
A hybrid power system combines two or more modes of electricity production, usually involving at least one renewable energy source to ensure the village can maintain power 24 hours a day.
Alihuddin was upbeat that the private sector and provincial administration-owned companies would be interested in the projects as the government would offer subsidies as an incentive. However, he declined to disclose any details.
Even though Indonesia recorded an electrification rate of 88 percent last December, it was attributed to heavy concentration on Java, while eastern regions have remained in the dark.
Lack of electricity in the regions has been mostly blamed on poor infrastructure, which also contributes to high transportation costs.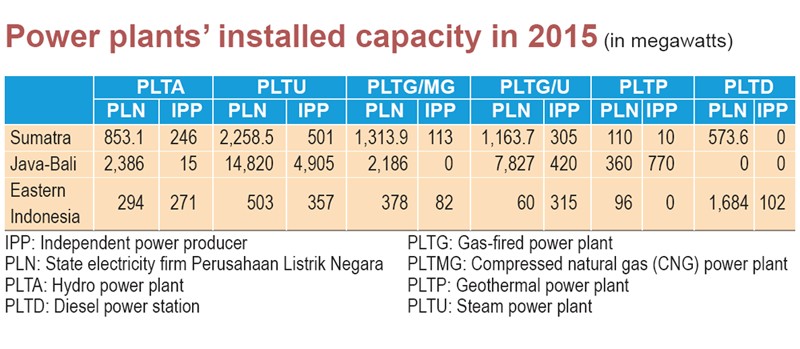 13plants(-/-)
The ministry previously said the development of electricity infrastructure in Papua and West Papua would require Rp 156.02 billion (US$11.64 million) and annual operating fees of Rp 191.9 billion.
Previously, PLN corporate planning director Nicke Widyawati said the company had expressed its interest to the government in leading projects that could be interconnected into its existing network and was already assessing locations in Papua.
The ministry has remained quiet about whether the impending ministerial regulation would also involve PLN.
The private sector, meanwhile, has expressed its readiness to take part in the remote village electrification program.
Indonesian Chamber of Commerce and Industry (Kadin) deputy head for bioenergy and water power Jaya Wahono said that the business group was trying to submit funding proposals worth $8 billion to various international groups, including World Bank financing arm International Finance Corporation (IFC) and the Green Climate Fund (GCF), to meet the electricity procurement plan.
The massive fund could help provide 300 kilowatts of electricity to one village, where each house could get at least 450 watts of electricity.
"That way, the government can boost the economic growth in remote areas. People in coastal villages, for instance, can use the electricity to build cold storages for their fishery products," Jaya said.
Kadin has formed a partnership with the European Chamber of Commerce to explore business opportunities available to European companies, which are expected to invest in and transfer their technological knowledge to Indonesia.
Topics :
You might also like :
Comments