$3.3m in new grants to protect Kalimantan forests
News Desk

The Jakarta Post
Jakarta |

Wed, December 14, 2016

| 04:12 pm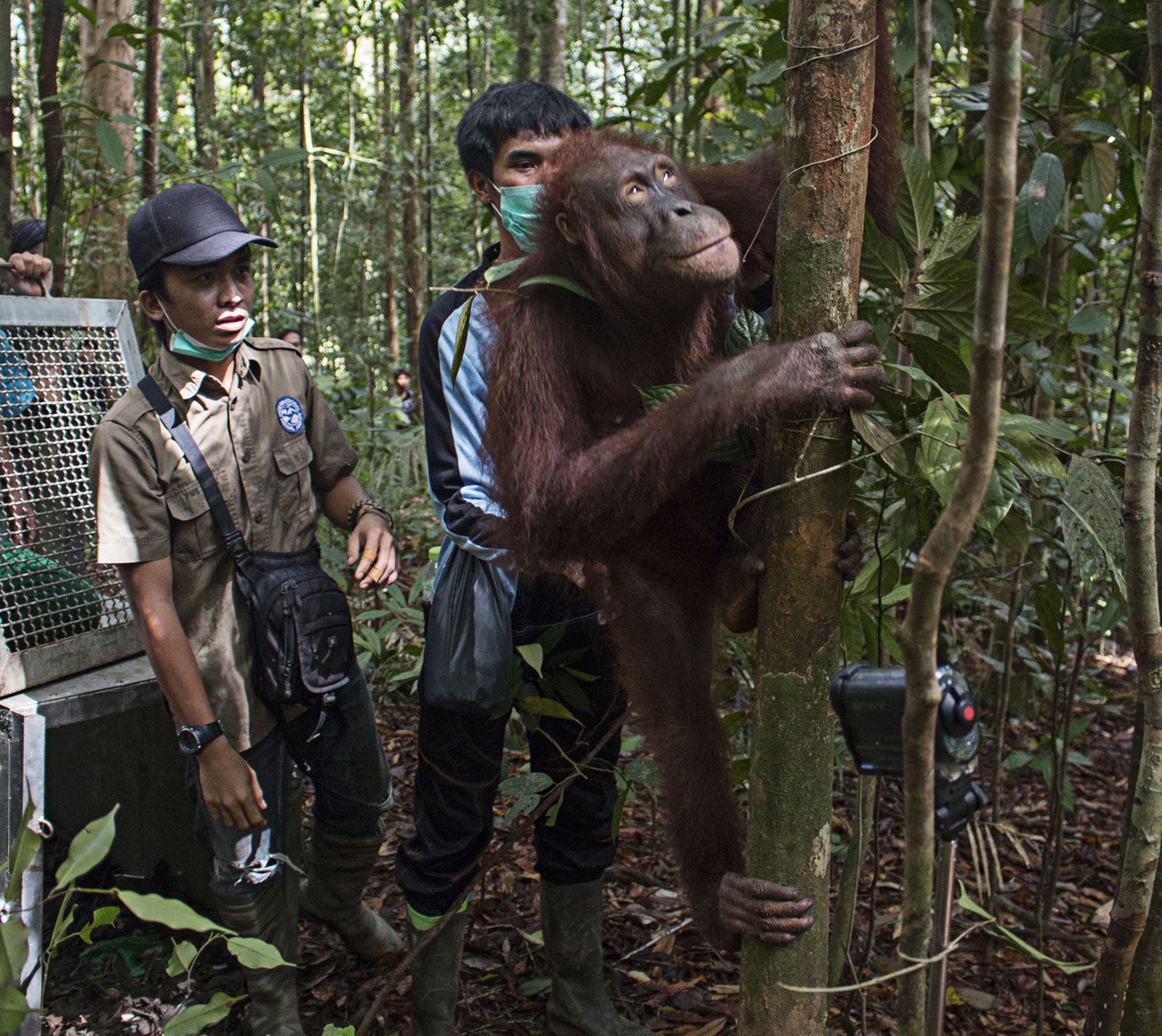 Into the wild -- Conservation officials release an orangutan into a forest in the Bukit Baka Bukit Raya National Park (TNBBBR), in Melawi regency, West Kalimantan, on Nov. 26. (Antara/Heribertus Suciadi)
The Tropical Forest Conservation Act Kalimantan (TFCA Kalimantan), a partnership program among the US government, the Indonesian government, the Nature Conservancy (TNC) and the World Wildlife Fund for Nature (WWF) Indonesia, has approved 14 new grants worth $3.3 million for local non-governmental organizations (NGOs) in Indonesia.
The US Embassy in Jakarta said in a statement on Wednesday that the NGOs would work with forest-dependent communities to conserve tropical forests, protect natural resources and wildlife and improve livelihoods.
"This is the third cycle of the $28.5 million planned investment in forest conservation efforts in Kalimantan under the TFCA. This debt-for-nature swap agreement, signed in 2011, promotes sustainable forest resource management, biodiversity conservation and community development," it said.
Fourteen projects the NGOs will implement are located in regencies and cities across Central, East and West Kalimantan. They are Bengkayang, Berau, Damai, Kapuas Hulu, Kayong Utara, Ketapang, Kubu Raya, Lamandau, Landak, Malawi, Melawi, Mempawah, Pontianak, Sambas, Sanggau, Sekadau, Singkawang, Sintang and West Kutai.
"The US is proud to work with Indonesia and our partners to conserve some of the world's most diverse tropical rainforest through a debt-for-nature swap. Protecting the forest helps conserve the world's rich biodiversity and preserves the ability of forests to sustain livelihoods for local residents," Acting Deputy Chief of Mission Mark Clark said.
The newly-approved projects will provide incentives for forest-dependent communities to conserve tropical forests by improving local livelihoods, focusing in areas such as community development, conflict resolution in forest management and ecotourism.
"Some of the projects will also support conservation efforts of near-extinct animals in Kalimantan, including rhinoceroses, Irrawaddy dolphins and orangutans," the embassy said. (ebf)
Topics :
You might also like :
Comments