Bank Indonesia releases new notes, coins
News Desk

The Jakarta Post
Jakarta |

Mon, December 19, 2016

| 10:37 am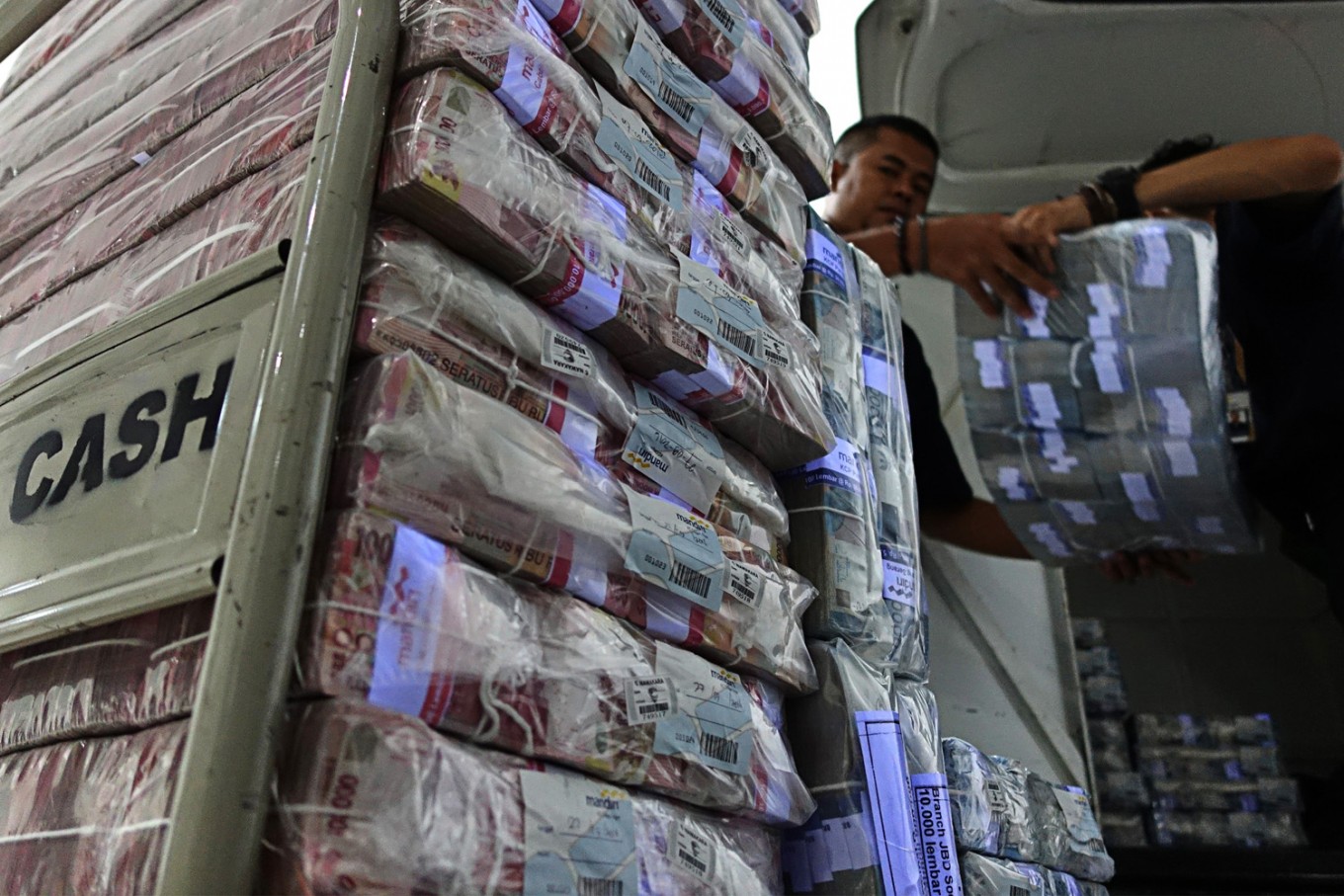 Rupiah – An employee handles piles of rupiah banknotes at a Bank Mandiri cash center in Jakarta on Sept. 27. (Antara/Rosa Panggabean)
Bank Indonesia released on Monday seven new banknotes and four coins bearing the pictures of 12 national heroes.
The launch of the new notes and coins was attended by President Joko "Jokowi" Widodo and Bank Indonesia governor Agus Martowardojo in Jakarta, Antara news agency reported.
The new notes are the Rp100,000, Rp50,000, Rp20,000, Rp10,000, Rp5,000, Rp2,000 and Rp1,000, while the new coins are Rp1,000, Rp500, Rp200, and Rp100.
Indonesia's founding fathers, Soekarno and Mohammad Hatta, will be featured on the Rp100,000 note, while Djuanda Kartawidjaja and Sam Ratulangi are on the Rp50,000 and Rp20,000 notes, respectively.
Other national heroes featured are Frans Kaisepo, Idham Chalid, Mohammad Hoesni Thamrin, Tjut Meutia, I Gusti Ketut Pudja, TB Simatupang, Tjiptomangunkusumo and Herman Johannes. (dmr)
You might also like :
Comments