Govt to make tougher rules against fishing of endangered species
Anton Hermansyah

The Jakarta Post
Jakarta |

Thu, December 29, 2016

| 08:14 pm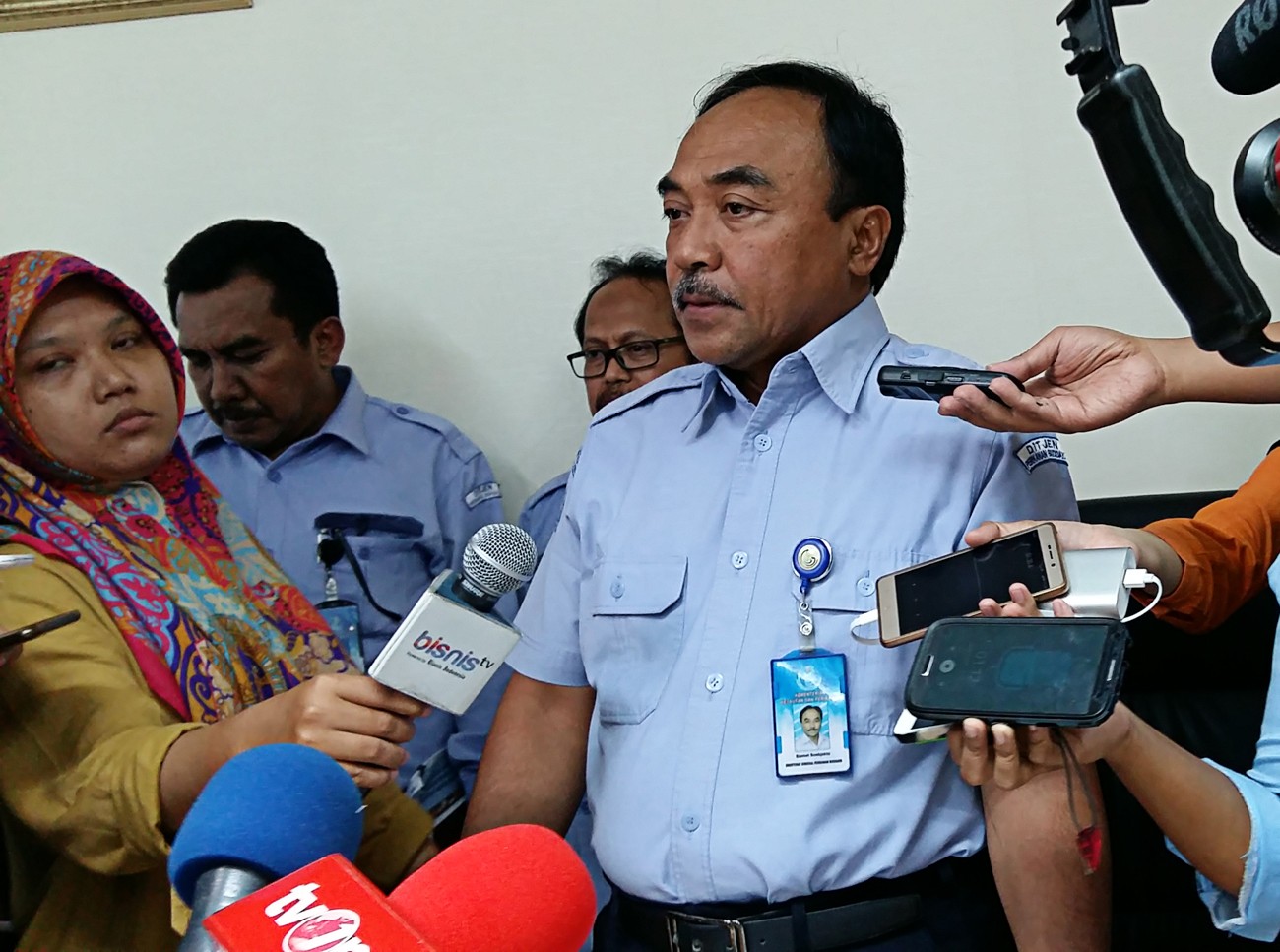 Tougher rules -- The Maritime Affairs and Fisheries Ministry's director general for aquaculture, Slamet Soebjakto, responds to journalists' queries after releasing a year-end report in Jakarta on Thursday. (JP/Anton Hermansyah)
The Maritime Affairs and Fisheries Ministry is striving to push local governments to issue bylaws next year that prohibit the fishing of endangered sea species as their populations have continued to decline.
The ministry's director general for aquaculture, Slamet Soebjakto, said it was getting harder for fishermen to catch several sea creatures such as crabs, lobsters and eels. Certain fish species in local waters, such as chitala, a species endemic to the Musi River, South Sumatra, were on the brink of extinction.
"Therefore, the rules must be set up specifically for each region because endangered fish species in every area are different," said Slamet during a year-end press conference at the ministry's office in Jakarta on Thursday.
The Maritime Affairs and Fisheries Ministry has banned the fishing of certain types of lobsters and crabs since 2015.
Slamet said the ministry was ready to help local administrations identify endangered species. He said fish from several rare species were still difficult to cultivate and therefore depended heavily on natural breeding. Their populations continued to decline because of excessive fishing as people need them to produce traditional dishes.
"There has been an overfishing of chitala as people need it to make pempek (fish cake). Pempek makers do not use it anymore, as it's now quite difficult for them to find it in the markets," said Slamet. (ebf)
Topics :
You might also like :
Comments