10 prostitutes from China, Vietnam apprehended in Batam

Batam |

Sat, January 7, 2017

| 11:04 am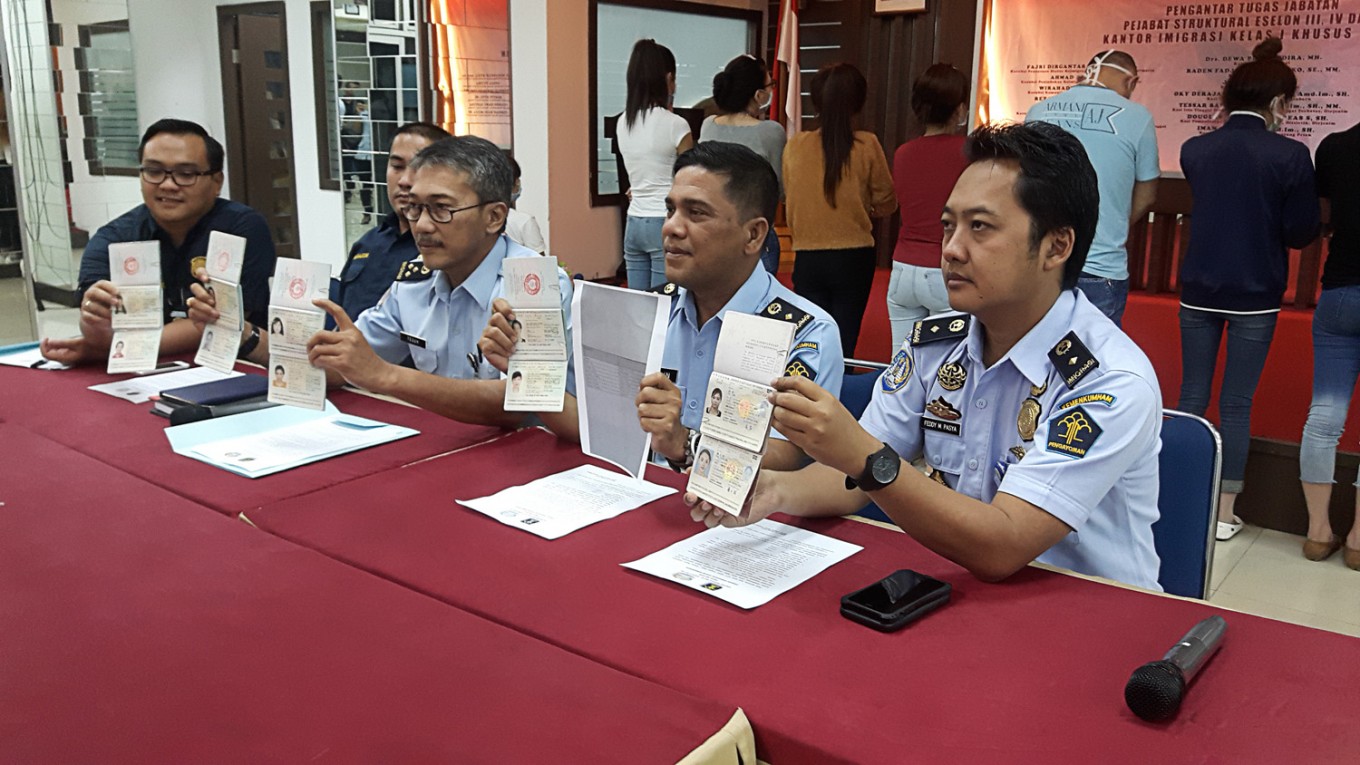 On alert -- Batam Immigration officials show copies of the passports of 10 Chinese and Vietnamese citizens arrested for allegedly working as sex workers in Batam, Riau Islands, in a press conference on Jan.5. (JP/Fadli)
Immigration officials have arrested 10 young women from China and Vietnam suspected to have operated as sex workers in Batam, Riau Islands.
Batam Immigration Office chief Teguh Prayitno said the arrests were conducted by immigration officers in two separate raids on a boarding house and a club in a business area in Nagoya, Batam, on Wednesday.
"They entered Batam via Jakarta. They have been operating in Batam for several weeks, accepting orders for sexual services by phone," said Teguh in a press conference on Thursday.
Eight out of the 10 foreign citizens arrested are from Vietnam while the two others came from China. They are aged between 20 and 30 years.
"They claimed they were tourists but they could not show the tourist accommodations where they were staying. They in fact lived in a boarding house," said Teguh.
Many young women from various countries are working illegally as sex workers in Batam, the immigration office stated.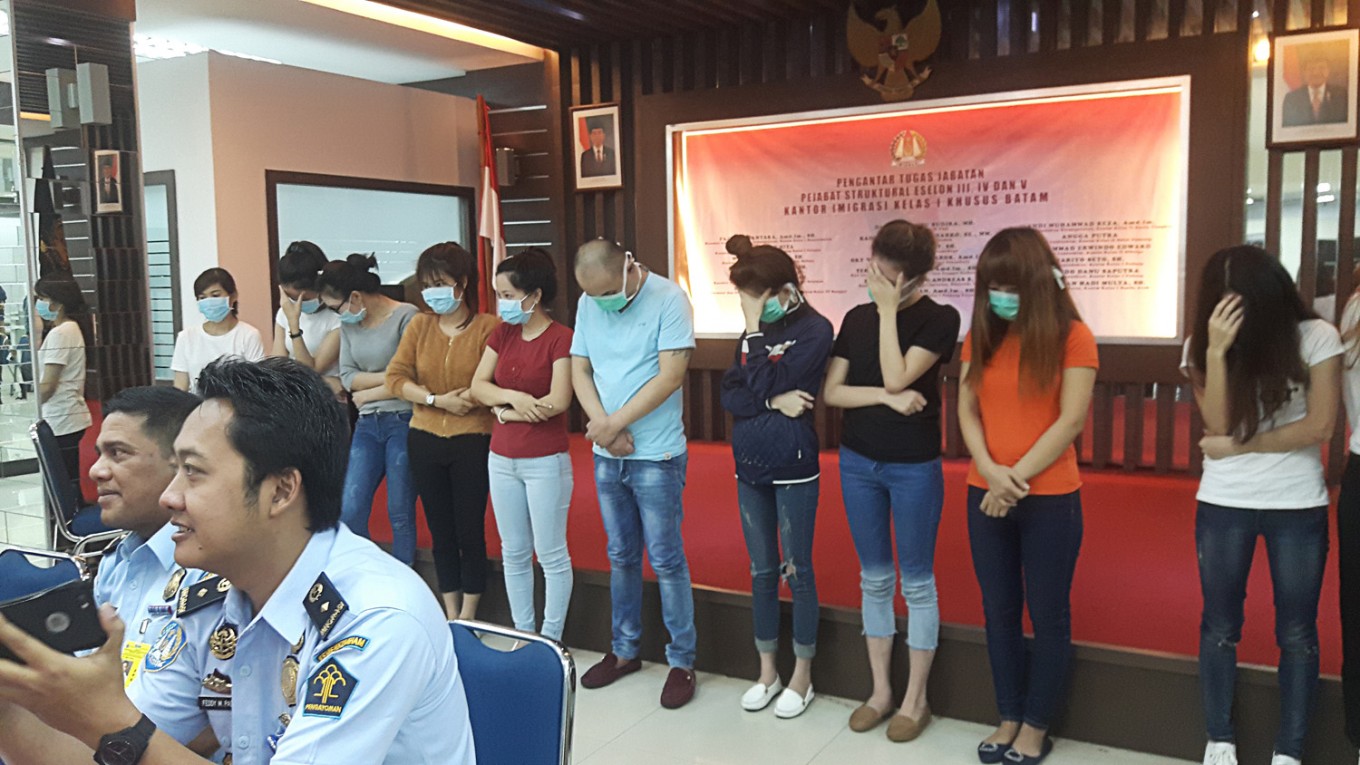 Busted -- Ten Chinese and Vietnamese citizens netted in an immigration operation appear in a press conference in Batam, Riau Islands, on Jan.5. Suspected to have worked as sex workers, they were arrested in two separate operations on Jan.4(JP/Fadli)
Teguh said the arrests were the office's response over reports filed by several parties on the growing number of foreign sex workers in Batam.
"There are still many foreign sex workers operating here. We are now collecting accurate information to be able to arrest them."
The immigration office will charge the 10 foreigners over alleged stay permit violations as stipulated by Law No.6/2011 on immigration. "They will all be deported back to their countries," said Teguh.
During Wednesday's operation, the immigration officials also arrested Khoo Wei Chyi, 42, a Singaporean citizen, over an alleged stay permit violation. "The Singaporean citizen is a convicted criminal in his country. We will deport him also," said Teguh. (ebf)
Topics :
You might also like :
Comments