Scholarship deemed discriminatory for Indonesians living in eastern regions
Hans Nicholas Jong

The Jakarta Post
Jakarta |

Wed, February 8, 2017

| 07:30 am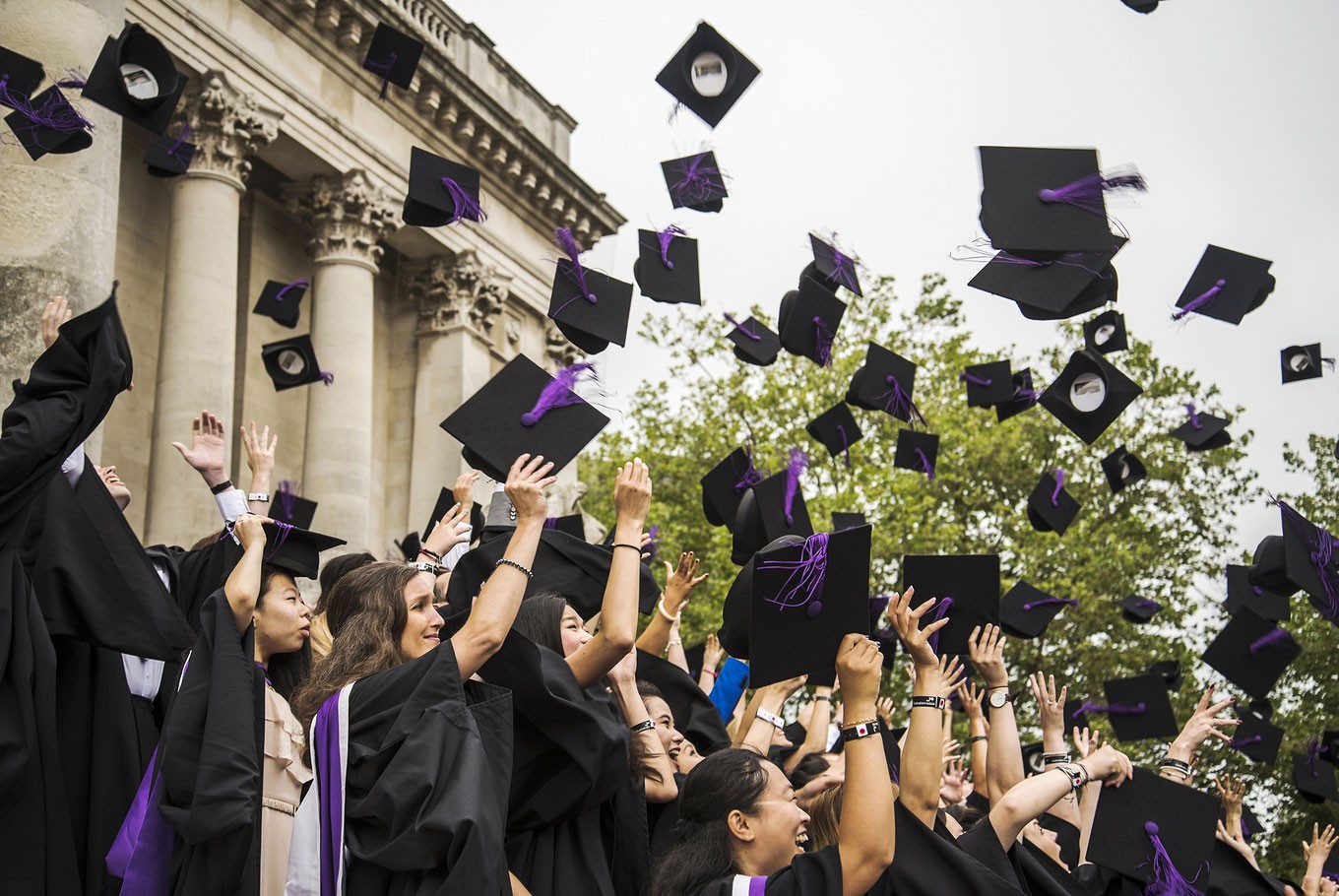 Indonesian government in the past few years has been increasing the number of scholarships for those wanting to pursue a further degree abroad. (Shutterstock/Edella)
For the people who live in the eastern regions of Indonesia, the policy that only they should be required to have an HIV test before applying for a government scholarship is just plain unfair.
"Why only eastern Indonesia? Is it because of the image of eastern Indonesia, which is very poor with substandard education?" said a 23-year-old student from Sumba Island, East Nusa Tenggara, who was recently awarded a scholarship managed by the Endowment Fund for Education (LPDP), to the The Jakarta Post on Tuesday.
The student, who has asked to remain anonymous, was referring to a requirement for the Eastern Indonesia Timur scholarship, managed by LPDP, which says that applicants must be "free of HIV, tuberculosis and drug use" in order to be considered eligible.
"Why don't they apply the same requirement to all Indonesians? No matter where they come from. Because HIV doesn't discriminate against people based on where they come from," she said.
Another LPDP recipient from Lombok, West Nusa Tenggara, who plans to start studying for his Masters degree in coastal fisheries at the Bandung Institute of Technology (ITB) this September, was shocked when he heard about the new requirement. "What's wrong with us? I want to know the reasoning behind it. Why doesn't it apply to the western parts of Indonesia?" he told the Post.
A wave of condemnation against the policy has arisen and President Joko "Jokowi" Widodo held a Cabinet meeting about the scholarship at the State Palace on Tuesday. The President said he would improve the quality of the scholarship program by ensuring that students from disadvantaged regions in Indonesia could get the same opportunities as students from other parts of Indonesia.
After the meeting, LPDP president director Eko Prasetyo said his organization might revoke the requirement.
"That's a possibility. However, we have to report it first to the Finance Ministry. [We will do this] as quickly as possible because the President wants to give out the scholarships soon," he said, adding that the requirement was only a tentative policy and thus apologized if it was deemed by some to be discriminatory.
(Read also: Papuan students receive US scholarships)
Finance Minister Sri Mulyani Indrawati said she would check the requirement first before making any decision. "I haven't studied the problem so I can't give any comment," she said when asked whether or not the requirement would be revoked.
The Community Legal Aid Institute (LBH Masyarakat) has condemned the policy, calling it a form of "direct discrimination" against eastern Indonesians as it applies only to applicants from the eastern parts of the archipelago.
LBH Masyarakat public defender Naila Rizqi Zakiah also said the requirement discriminated against people living with HIV/AIDS. It violates the right to education to people living with HIV/AIDS and the right to education, regardless of circumstance, is guaranteed by the Constitution, she added.
She pointed out that Article 28 C Paragraph 2 of the Constitution, Article 12 of Law No. 39/1999 on human rights and Article 4 Paragraph 1 of Law No. 20/2003 on national education guaranteed that education in Indonesia must be carried out in a democratic and non-discriminatory manner and furthermore, must respect human rights, religious and cultural values, as well as the nation's diversity.
"The scholarship program, as part of the implementation of education system, should be implemented in accordance with these principles. Further, it should not limit or hinder access or opportunities for anyone, including those living with HIV/AIDS," Naila said.
The government has allocated Rp 2.5 trillion for about 5,000 LPDP scholarship recipients this year.
Topics :
You might also like :
Comments