Indonesia thwarts illegal logging in South Sumatra
Hans Nicholas Jong

The Jakarta Post
Jakarta |

Tue, February 21, 2017

| 05:01 pm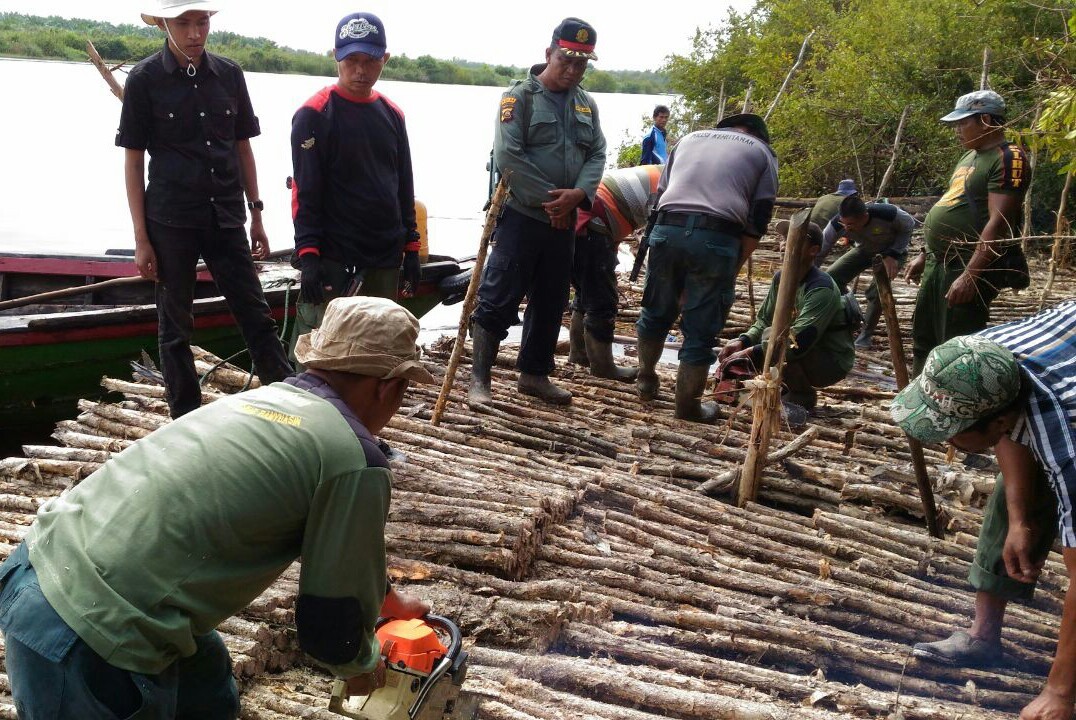 Fight against logging: Several officers from the Environment and Forestry Ministry inspect logs allegedly part of an illegal logging operation in South Sumatra. (The Environment and Forestry Ministry/File)
The Environment and Forestry Ministry has thwarted an illegal logging attempt in South Sumatra.
During a patrol from Feb. 17 to 20, the ministry's law enforcement team found heaps of weeping paperbark on three riverbanks at the Padang Sugihan wildlife sanctuary in South Sumatra.
At the first location, the team found 2,614 logs, while at the second and third locations; there were 3,150 logs and 63 logs, respectively.
"All of the logs have been destroyed by chain saw so that they can't be used anymore by the perpetrators," South Sumatra Natural Resources Conservation Agency (BKSDA) head Genman S. Hasibuan said on Monday.
(Read also: Landmark court ruling expected to serve as deterrent)
The logs were to be sent by boat through the river.
"The river route has been blocked with gelam logs by the patrol team," Genman said.
The team also found four boats allegedly used by the perpetrators to transport the logs.
The ministry's law enforcement head for the Sumatra region, Halasan Tulus, said the ministry was collecting information on those behind the illegal logging operation.
"The ministry will continue to monitor forests in various forest areas prone to illegal logging," the ministry's law enforcement director general, Rasio Ridho Sani, said. (dmr)
Topics :
You might also like :
Comments