Plunging agriculture share to GDP major concern for policymakers
Stefani Ribka

The Jakarta Post
Jakarta |

Fri, March 31, 2017

| 10:38 am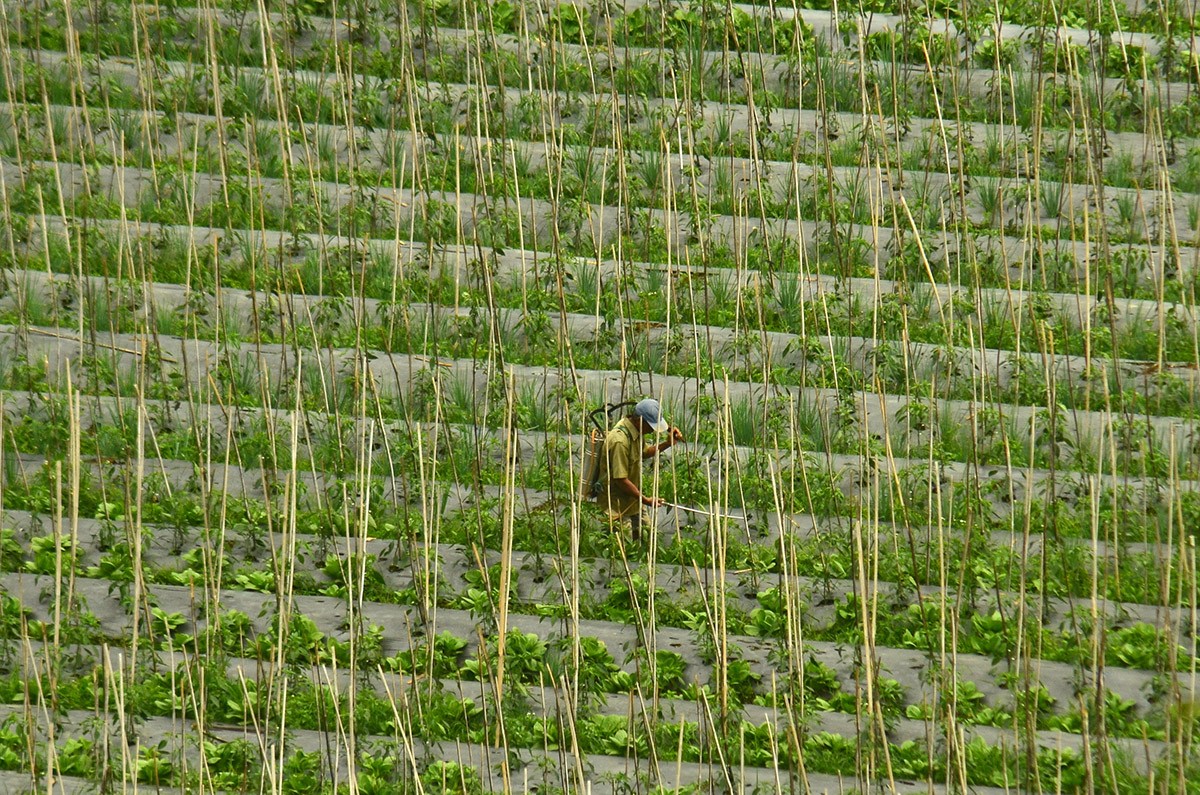 A farmer takes care of his plants in Sukamukti village in Tasikmalaya regency, West Java. The continuing decline in the share of the agriculture sector in the gross domestic product (GDP) has been a major concern for policymakers. (Antara Photo/Adeng Bustomi)
The persistent decline in the contribution of the agriculture sector to the gross domestic product (GDP) has been a key concern for policymakers, an official has said.
The share of the agriculture sector to the GDP fell to only 13.45 percent last year from 22.09 percent in 1990 as massive conversion of land traditionally used for farming to other purposes and poor advancement in farming methods have prevented much of the country's population from becoming farmers, Bank Indonesia (BI) said in reference to data from the Central Statistics Agency (BPS).
BI executive director for monetary and economic policy Dody Budi Waluyo said Thursday that the declining contribution of the agricultural sector was a major concern because it was caused by low production growth. As production slowed amid fast-surging demand, it would push up food prices and therefore, trigger inflation, he added.
(Read also: Government to buy all paddy produced by farmers: Minister)
Dody spoke ahead of a coordination meeting on agricultural reform to be held by BI on Friday with the goal of generating concrete policies to address the main problems in the sector.
Indonesia has struggled to feed its population of more than 250 million from locally produced food.
Other data revealed by BI also shows that the number of local people working in the agriculture sector dropped steeply to 31.9 percent in 2016 from 55.1 percent in 1990.
"In Indonesia, farming is still carried out at a small scale, resulting in little profit, and therefore, almost nobody wants to be a farmer anymore," Dody said. (lnd)
Join the discussions