Study finds moratorium does little to curb deforestation
Moses Ompusunggu

The Jakarta Post
Jakarta |

Fri, May 26, 2017

| 06:45 pm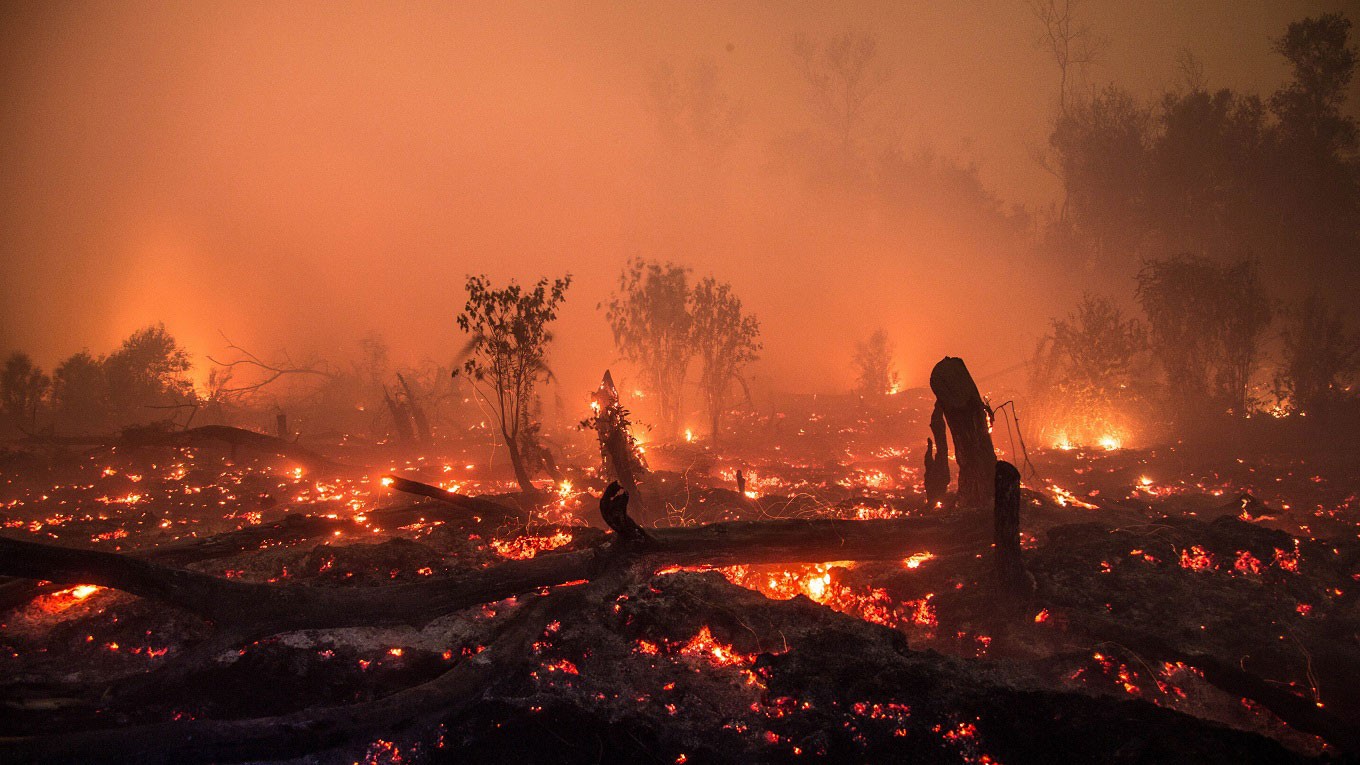 Burning peatland seen in Palangkaraya, Central Kalimantan. Uncontrolled peat fires can spread for kilometers underground and by air, causing deadly smog. In 2015, this resulted in one of the greatest environmental disasters of the 21st century. (JP/Björn Vaughn)
A new study has found forest cover losses in Indonesia remained high during a six-year moratorium on forest conversion.
Using latest satellite data from the University of Maryland, the World Resources Institute (WRI) said in its study that deforestation increased significantly in 2014 and 2015 after declining in 2013, suggesting that the government's moratorium on the issuance of permits for primary forests and peatlands had "scant effect on forest protection."
"This could be because the moratorium is issued in the form of Presidential Instruction, which does not entail legal consequences for the perpetrators," the WRI said in its study.
The study recorded that forest cover loss in Indonesia decreased in 2013 before increasing to 796,500 hectares (ha) and 735,000 ha in 2014 and 2015 respectively.
The WRI said almost half of nationwide deforestation in 2015 took place in Kalimantan, where it reached 323,000 ha. The forest cover loss rate was also alarming in Papua although the government said it would prioritize the moratorium, which aimed at slowing unsustainable agriculture expansion into primary forests and peatlands in the easternmost region.
The study also found the highest level of deforestation within moratorium areas in 2015 was in Kalimantan, reaching 69,000 ha, followed by Sumatra with 39,000 ha and Papua with 25,000 ha. (ebf)
Join the discussions