East Kalimantan orangutan released into natural habitat

Balikpapan, East Kalimantan |

Thu, June 8, 2017

| 09:06 pm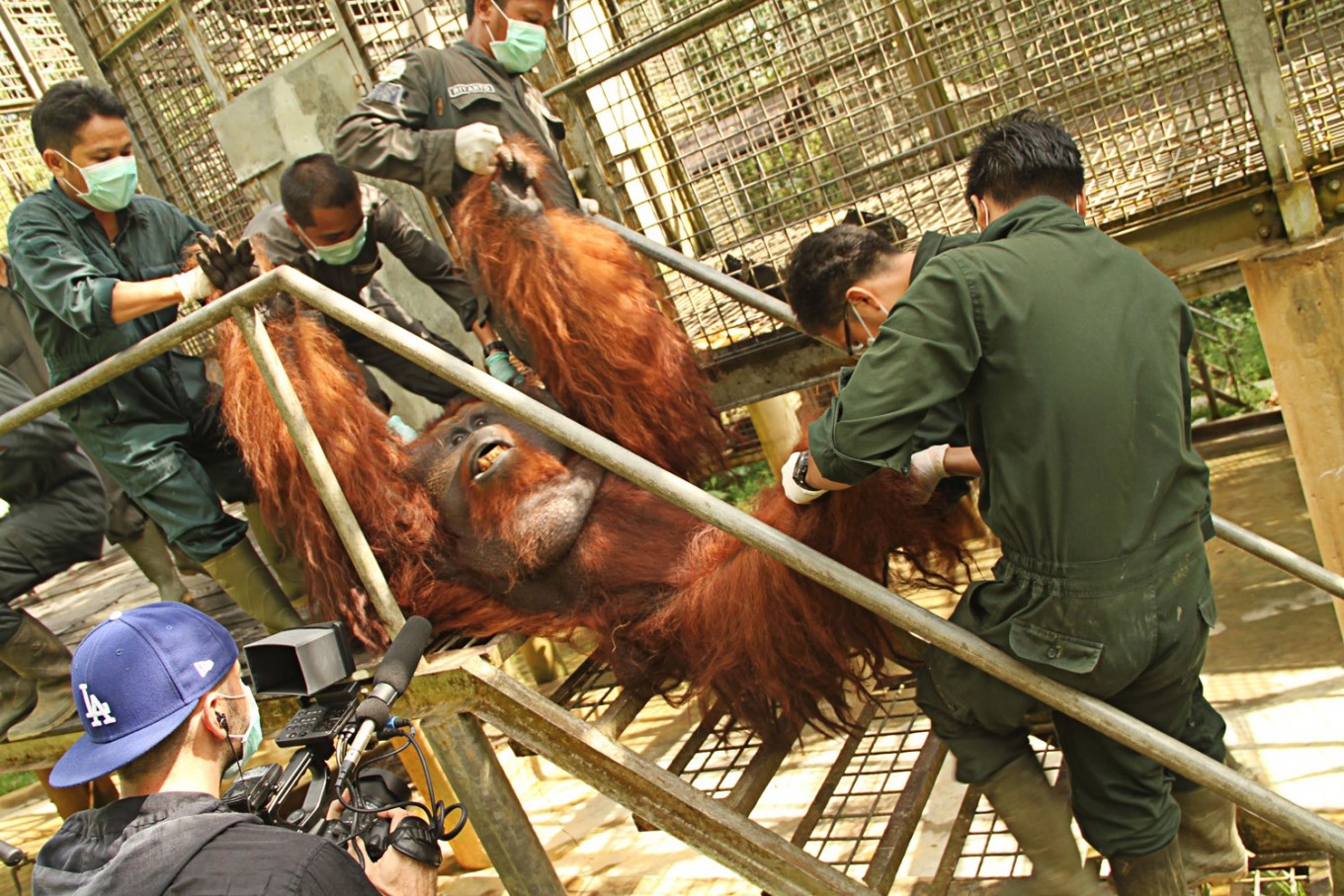 Into the wild: Borneo Orangutan Survival Foundation (BOSF) workers move Romeo, a 30-year-old East Kalimantan orangutan, to a cage on an artificial island in Samboja Lestari, Kutai Kartanegara, to prepare for his release into his natural habitat on June 5. (JP/N. Adri)
A 30-year-old East Kalimantan orangutan has been released into his natural habitat as part of the effort to sustain the population of the critically endangered species.
For 24 years, Romeo has been considered unable to return to his natural habitat.
"We used the World Environment Day celebration on June 5 as the moment of his release. We have moved Romeo to a cage on Island 5. It's a preparation process. We want to first see his basic survival ability," said Borneo Orangutan Survival Foundation (BOSF) director Jamartin Sihite in Samboja Lestari, Kutai Kartanegara, East Kalimantan.
Island 5 is one of seven islands in Samboja Lestari where BOSF releases orangutans after rehabilitating them.
Sihite said if Romeo still has survival abilities, or if he learns to survive in the wild, he would be soon included on the list of orangutans that would be returned to the open forest.
Romeo is one of the first generation of orangutans rehabilitated by BOSF. He was returned to East Kalimantan in 1993 after living in a zoo in Taiwan for six years. When he first arrived in Indonesia, Romeo was diagnosed with Hepatitis B.
"We didn't know how to treat Hepatitis B in an orangutan at that time. To prevent him from infecting other orangutans, we put Romeo in an isolation cage," said Sihite.
Infected with Hepatitis, Romeo was once categorized as unreleasable. His aggressive behavior both toward other orangutans and humans worsened the situation. Romeo was finally declared "in full recovery" from Hepatitis. On Island 5, Romeo's survival abilities will be tested. (ebf)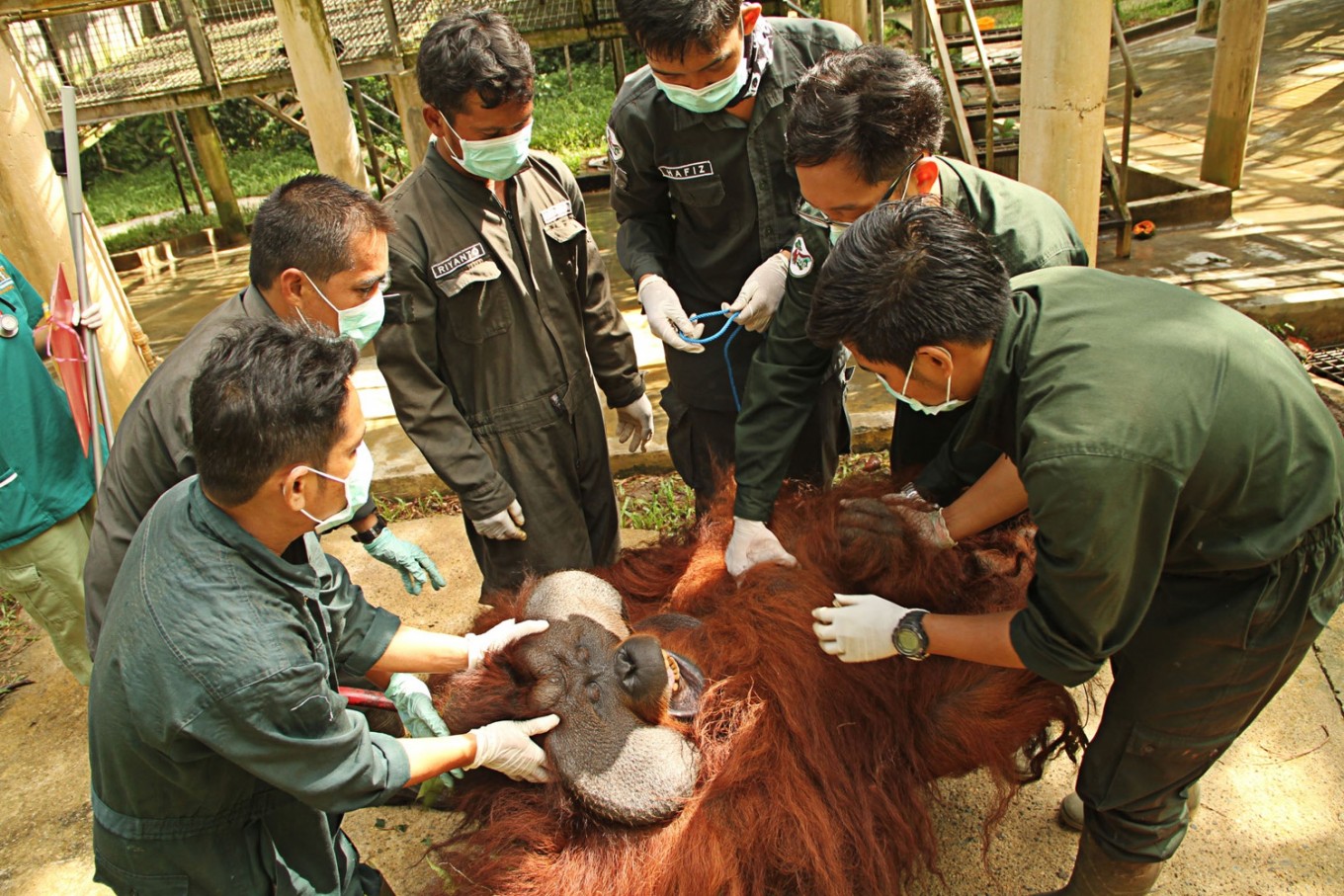 All set: Borneo Orangutan Survival Foundation (BOSF) workers prepare the release of Romeo, a 30-year-old East Kalimantan orangutan, into his natural habitat in Samboja Lestari, Kutai Kartanegara, on June 5. (JP/N. Adri)
Topics :
Join the discussions