Airport construction continues despite lack of environmental permit
Bambang Muryanto

The Jakarta Post
Yogyakarta |

Mon, August 28, 2017

| 03:35 pm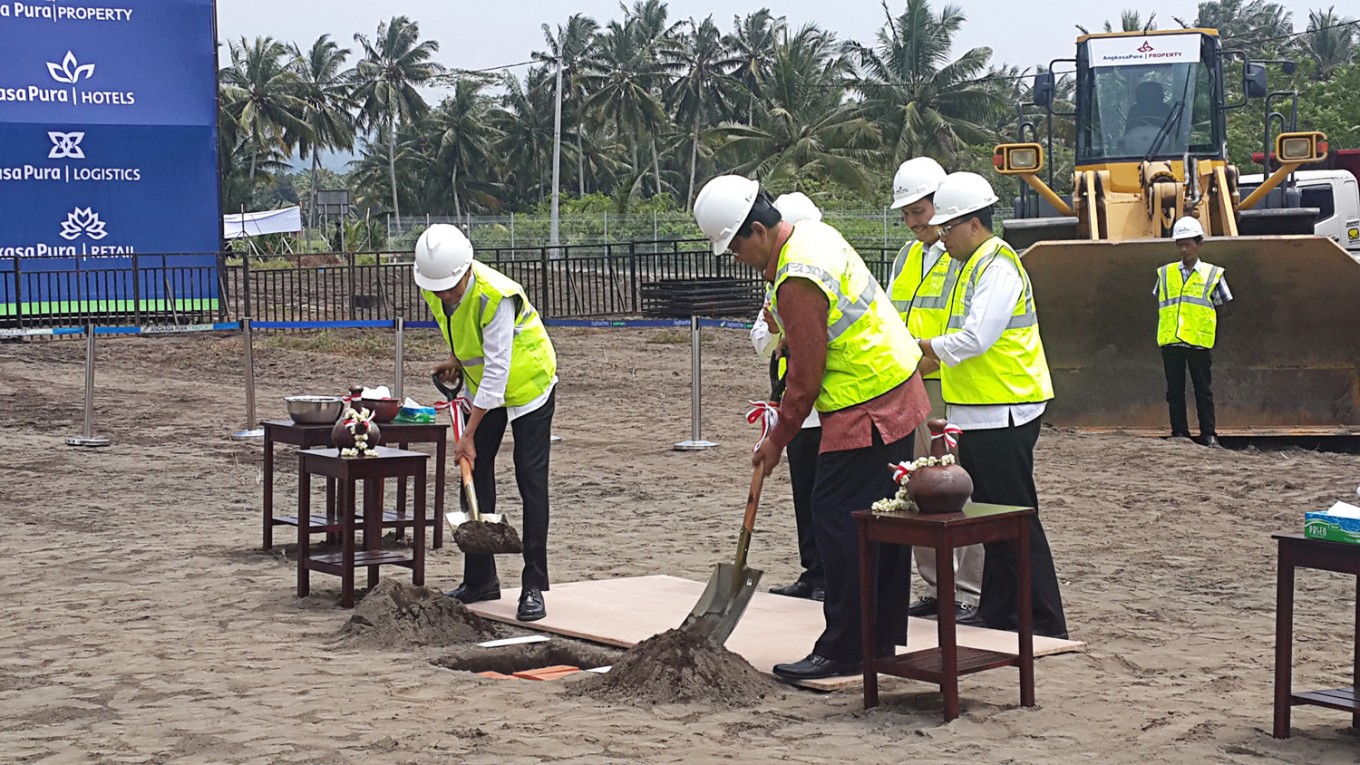 All set: President Joko "Jokowi" Widodo (left) lays the first stone to mark the start of the construction of Yogyakarta's new airport on Jan.27. (JP/Bambang Muryanto)
State-owned airport operator Angkasa Pura (AP) I has cleared a beach area, which will be the location of a new Yogyakarta airport in Kulon Progo, despite possessing neither an environmental impact analysis (Amdal) document or environmental permit for the project.
"With the absence of the Amdal document and environmental permit, construction stages, including land clearance, should not be conducted," said Indonesian Forum for the Environment (Walhi) director Halik Sandera on Saturday.
(Read also: 11 investors show interest in Batam's Hang Nadim Airport)
He said it was not the first time that AP I had violated the rules. The airport operator previously relocated residents whose land was to be used for the airport construction. The relocation was conducted before an assessment team in Jakarta had issued the Amdal document.
Five villages have been affected by the airport project, namely Glagah, Jangkaran, Kebonrejo, Palihan and Sindutan.
"Some residents complained about dust-related problems during land clearance. With an Amdal document, such problems could have been prevented," said Halik.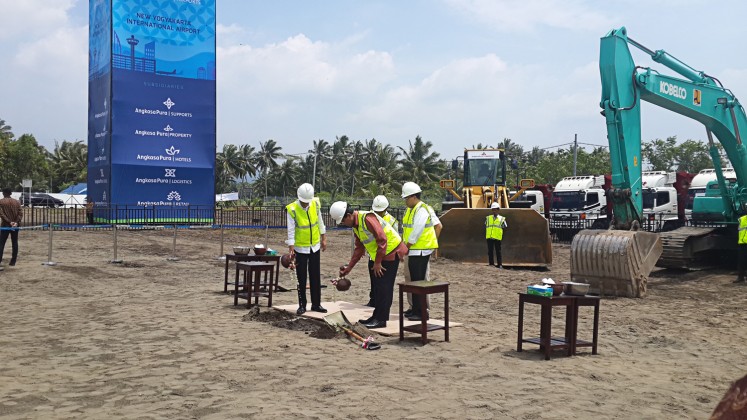 Get ready: President Joko "Jokowi" Widodo (left) observes the first stone laid to mark the start of the construction process of a new airport in Kulon Progo, Yogyakarta, on Jan.27. (JP/Bambang Muryanto)
Rights group Yogyakarta Legal Aid Institute's (LBH) advocacy department head, Yogi Zul Fadhli, said an Amdal document was important because environmental permits were issued on the basis of the Amdal.
"We want to remind all related parties that as of today, there has been no Amdal document or environmental permit issued for the airport's construction. Hence, the dispatch of heavy equipment to carry out land clearing activities cannot be justified," said Yogi.
He further said that if it continued the activities, AP I could be in violation of Article 109 of Law No.32/2009 on environment conservation and management.
AP I director Danang Baskoro said separately the land clearing was not part of the new airport's construction activities. (ebf)
Join the discussions