NU to train 1,000 Jakarta preachers with peaceful Islam
News Desk

The Jakarta Post
Jakarta |

Wed, September 13, 2017

| 05:58 pm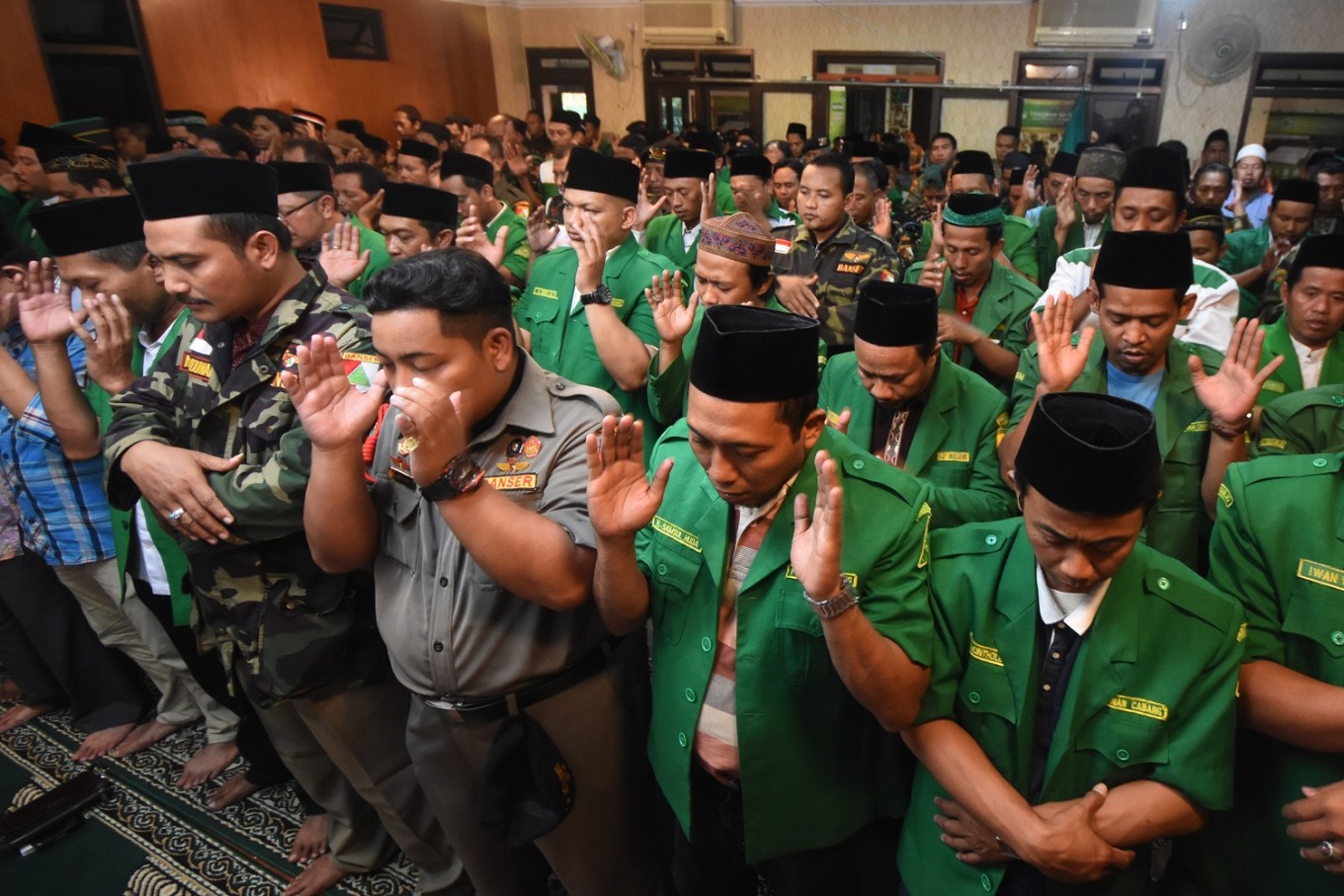 Peaceful Islam: Members of Indonesia's largest Muslim organization Nahdlatul Ulama (NU) perform a prayer for Rohingya Muslims, killed by state-sponsored persecution in Myanmar, at the NU regional headquarters in Surabaya, East Java, on Sept.4. (Antara/Risyal Hidayat)
Indonesia's largest Islamic organization Nahdlatul Ulama (NU) is composing a draft curriculum to train 1,000 preachers in Jakarta to spread peaceful Islamic teachings.
Maksum Machfiedz, the deputy head of NU's central executive board, said it was expected the training would be conducted in November, with the cooperation of the Jakarta administration.
"The curriculum will explain how we can make Islam Nusantara [Islam of the Archipelago] a central practice of Muslims in Indonesia. All preachers must understand the problems in society [...] when they deliver their sermons," Maksum told The Jakarta Post on Wednesday.
Islam Nusantara is a concept developed by NU to propagate peaceful Islam throughout the world. The concept is based on cultural and pluralist approaches.
Maksum said around 1,000 preachers would participate in the training, which would be delivered in several stages. All technical aspects of the training were still being arranged, he added.
"After signing an agreement with the Jakarta administration last Friday, we plan to discuss all things related to the training with our subordinates. In NU, we will discuss it with our dakwah [missionary endeavor] institutions," Maksum said.
All funds needed for the training would be covered by the Jakarta administration, he went on.
Maksum said he was certain that with the training, preachers could help subdue sectarian and religious tensions among Muslims in Jakarta, or at least among NU cadres. (yon/ebf)
Join the discussions