8 Javan slow lorises released into natural habitat
Aman Rochman

The Jakarta Post
Malang, East Java |

Thu, November 9, 2017

| 08:07 pm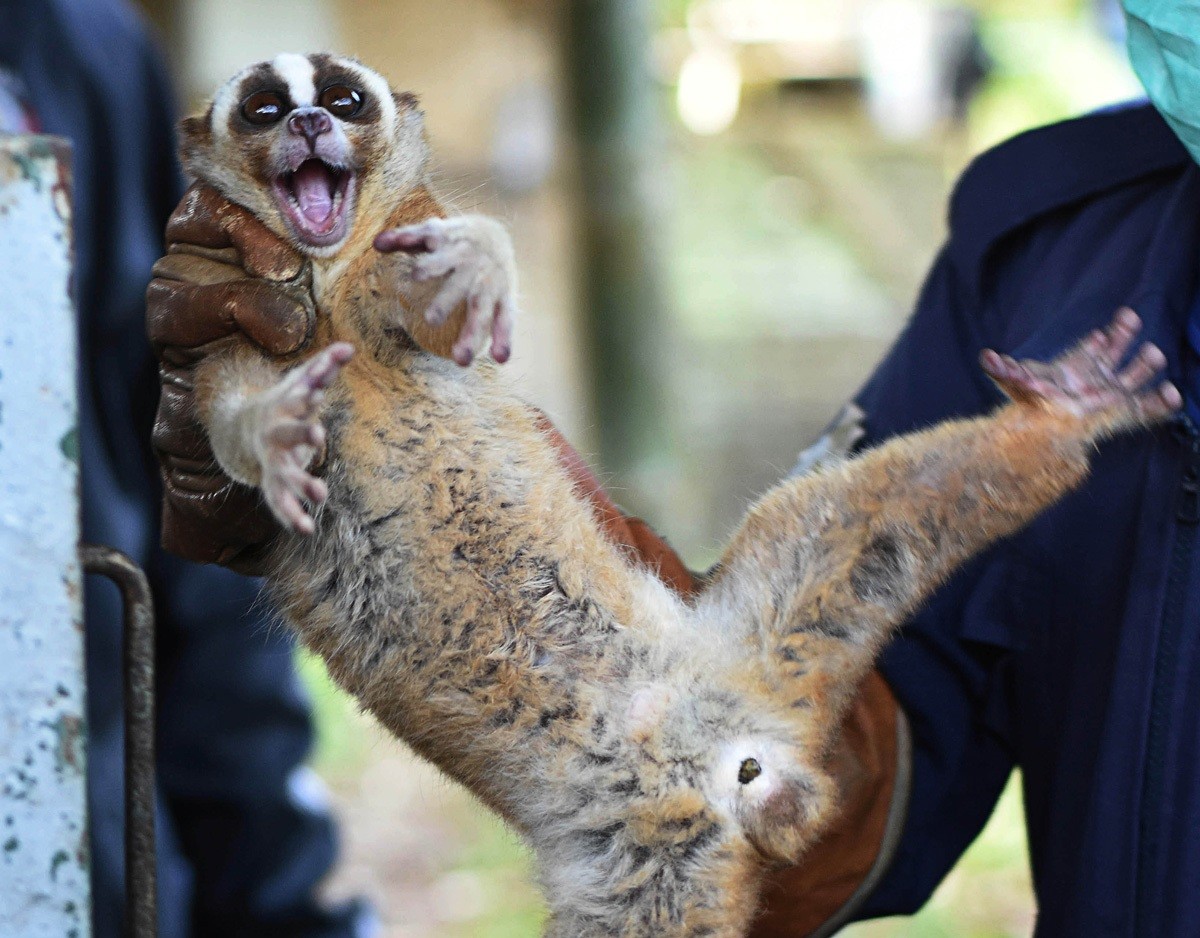 Protected animal: A conservation activist holds a Javan slow loris. Eight Javan slow lorises were released into their natural habitat in the Kondang Merak protected forest in Malang, East Java, on Nov.8. (JP/Aman Rochman)
Eight Javan slow lorises seized from illegal wildlife trade networks were released to the Kondang Merak protected forest area in Malang, East Java, on Wednesday.
The slow lorises – four males and four females – were seized by Kediri Police personnel from illegal traders during separate operations in July.
The Aspinall Foundation's Javan Langur Center (JLC) communication officer, Anang Eko, said the eight Javan slow lorises underwent three months of quarantine and rehabilitation overseen by the International Animal Rescue (IAR) team in Bogor, West Java, before they were released into their natural habitat.
The rehabilitation included medical check-ups and training that aimed to help the animals control their behavior, he went on.
"They moved from one place to another in poor living conditions and consumed food unsuitable for them. Hence, their health, eating patterns and emotional condition need to be rehabilitated," said Anang on Thursday.
The slow lorises showed signs of stress, dehydration and malnutrition when the police rescued them, he added.
"We were only able to release them into their natural habitat after they were deemed healthy and completed rehabilitation. We worked with IAR, the East Java Natural Resource Conservation Agency [BBKSDA] and the Kediri Police for their release," Anang said, adding that the protected forest in southern Malang was in good condition and widely known as the natural habitat of Javan slow lorises. (ebf)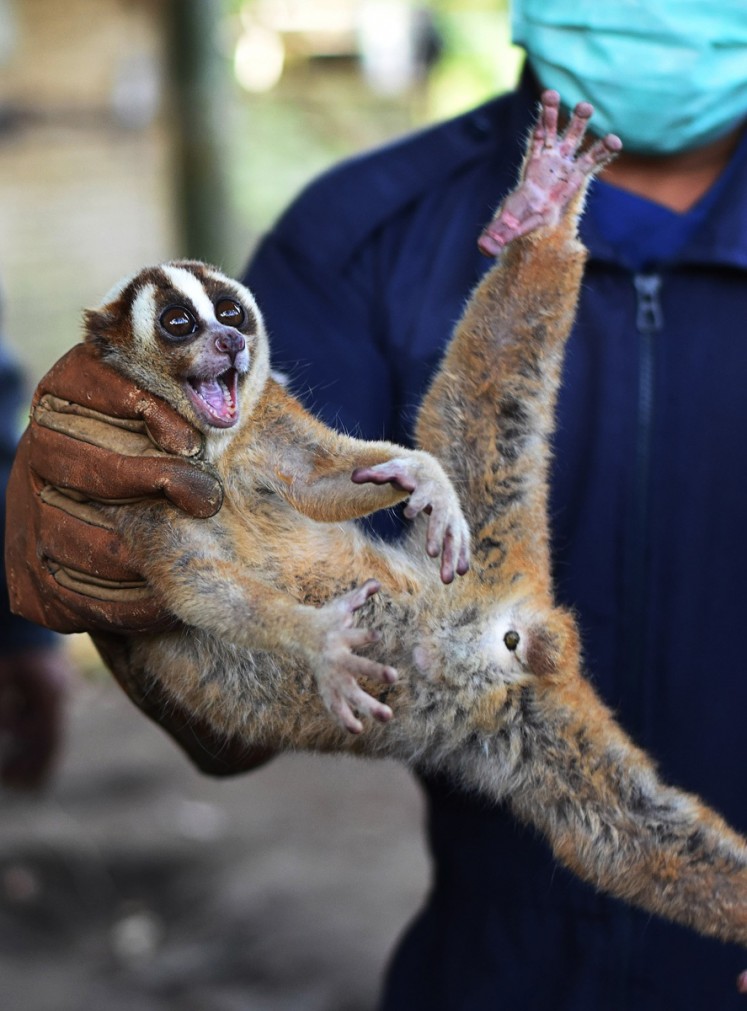 Endangered species: A Javan slow loris is ready to be released into the Kondang Merak protected forest in Malang, East Java, on Nov.8. The forest area is know as the natural habitat of Javan slow lorises. (JP/Aman Rochman)
Topics :
Join the discussions