Coastal residents in West Kalimantan rely on staple foods from Malaysia
Severianus Endi

The Jakarta Post
Sambas, West Kalimantan |

Thu, November 9, 2017

| 06:05 pm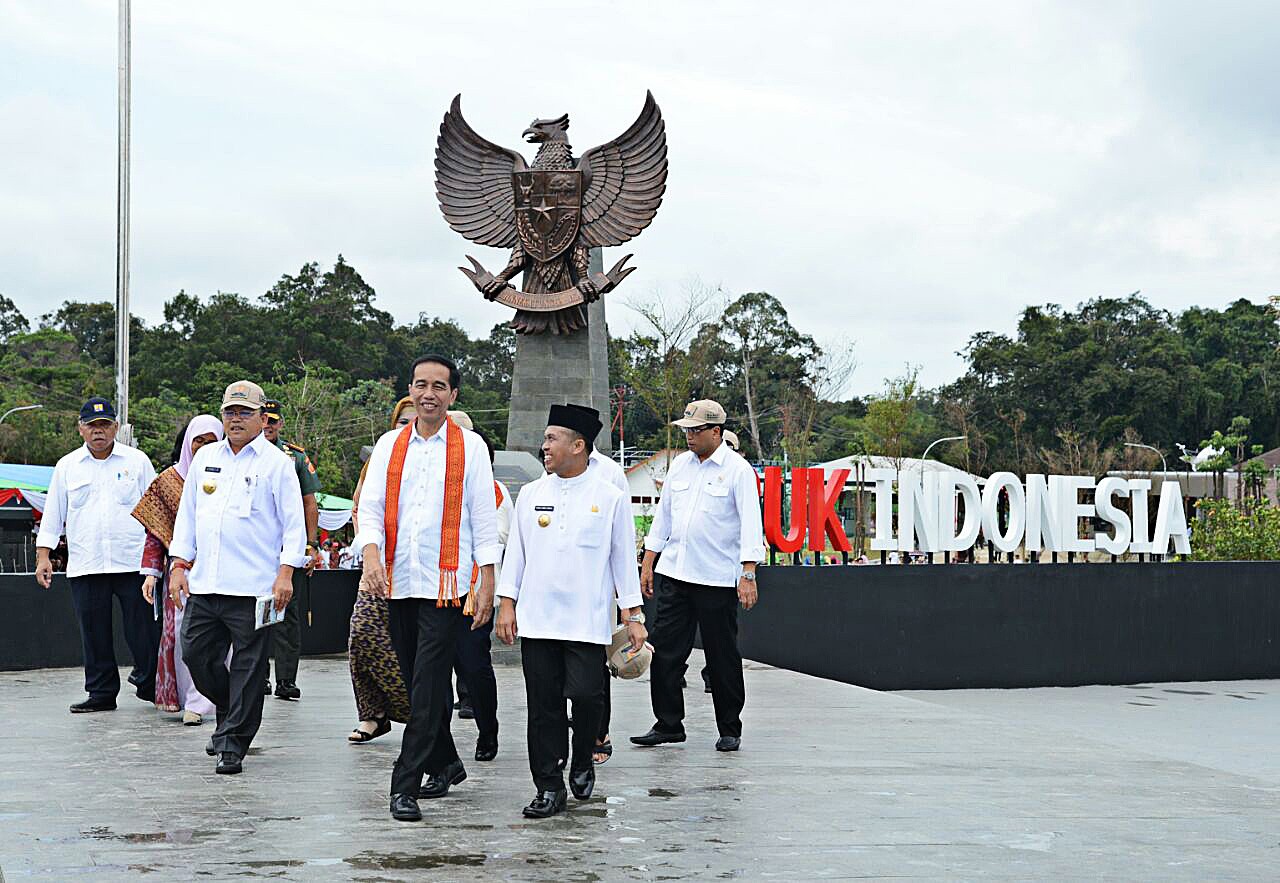 President Joko "Jokowi" Widodo walks in front of the newly renovated Aruk integrated cross-border post in Sambas regency, West Kalimantan, on March 17. Aruk is located hours from Temajuk village, unlike a small border crossing that can be reached in 30 minutes by car from Temajuk. (Courtesy of the Presidential Office/File)
Residents of remote coastal areas in West Kalimantan's Sambas regency, which shares a border with Malaysia, are reportedly dependent on staple food supplies, mostly rice and sugar, from the neighboring country.
Among the areas is Temajuk village, the province's westernmost point that is a 30-minute drive from the nearest border post.
Gustian, 46, who chairs a local farmers group, said nearly all Temajuk residents bought rice from Telok Melano village in Malaysia, adjacent to his village.
He blamed the situation on a lack of rice production in Temajuk, which produces around 1.2 tons of rice per year. Meanwhile, he said, 527 households in the village consumed about 242.3 tons of rice per year.
"There's no other option. The nearest village is in Malaysia, which is able to produce good quality rice and can be easily reached," Gustian said on Monday, highlighting that it would take four hours to reach the regency's capital.
Farmers in Temajuk say nearly 3,000 hectares of land can be cultivated for paddy. That plan, however, cannot materialize since the land in question falls under the status of a production forest --an area that has a primary function to produce forest products.
The Sambas administration, according to Regent Atbah Rohmin Suhaili, was considering converting the production forest areas into land that could be cultivated by locals. (mos/ipa)
Topics :
Join the discussions