Don't grant licenses to 'fake' orange importers: Kadin
Stefani Ribka

The Jakarta Post
Karachi, Pakistan |

Mon, November 13, 2017

| 10:31 am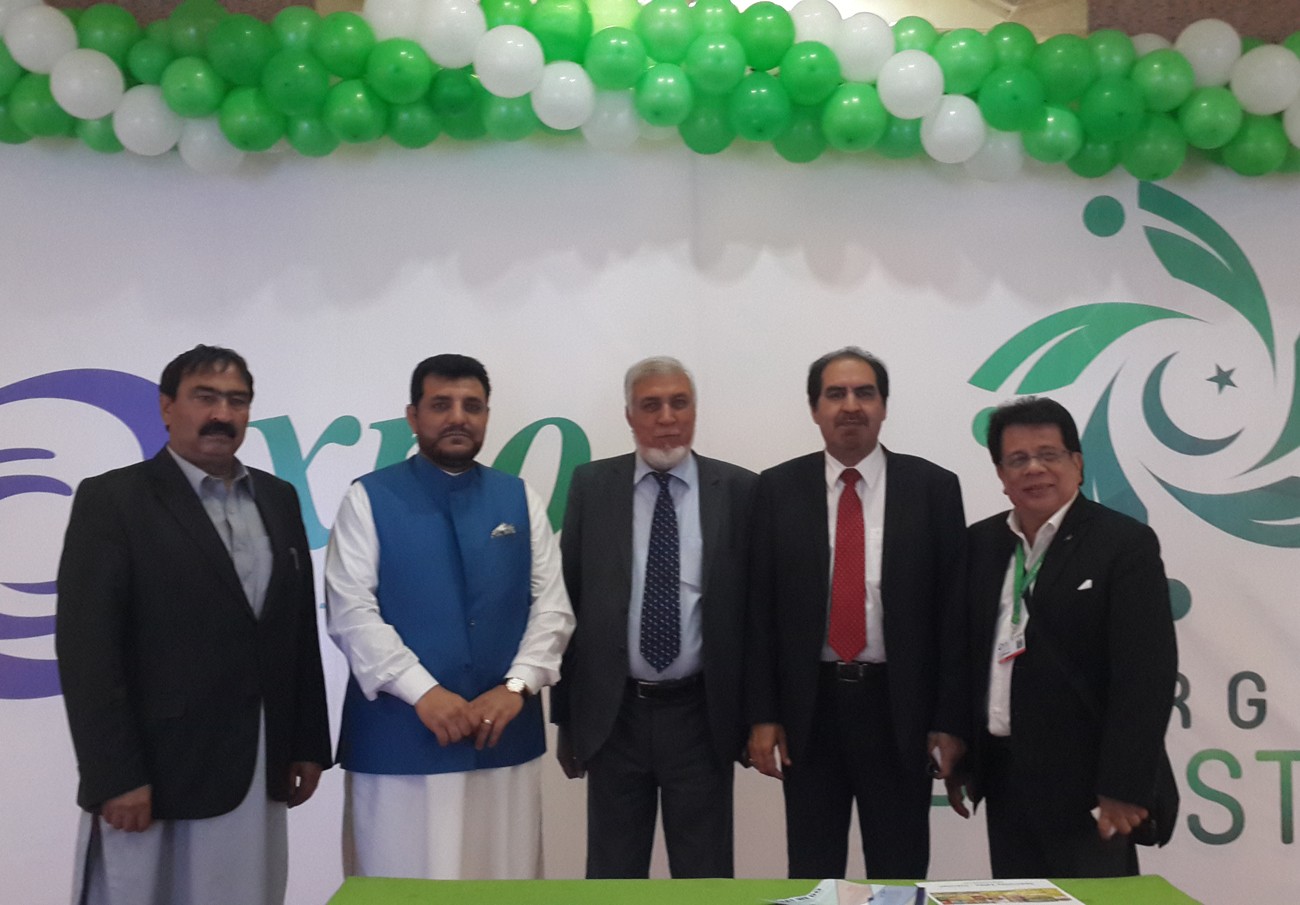 Indonesia Chamber of Commerce and Industry (Kadin) vice chairman for Middle Eastern countries' affairs Mufti Hamka (right) poses for a photograph together with other trade delegates during the 2017 Pakistan Trade Expo in Karachi, Pakistan, on Nov. 10. (JP/Stefani Ribka)
The Indonesian government needs to be selective in issuing import permits to traders buying Pakistani Kinnow oranges, as some companies may not be real importers because they sell its "import quota" to other companies, said the Indonesia Chamber of Commerce and Industry (Kadin).
"We must support real importers that buy Kinnow oranges from Pakistan," Mufti Hamka, Kadin, vice chairman for Middle Eastern countries' affairs, told The Jakarta Post recently.
He said some companies, which get an import quota, do not really import the oranges, but rather sell the quota to other companies, resulting in higher-priced oranges for end consumers.
The Indonesian government noted the concern from the Pakistani government on various non-tariff barriers that made it hard for Indonesian importers to obtain licenses. Both governments are discussing the issue to find a solution.
Pakistan booked a US$2 billion trade deficit in the past several years, despite the presence of a preferential trade agreement with Indonesia.
Nevertheless, two-way trade has improved in the first eight months this year. Imports from Pakistan to Indonesia increased by 39.7 percent to $128.9 million and exports from Indonesia were up by 28.2 percent to $1.6 billion. (bbn)
Join the discussions