Banda Festival to become annual tourism magnet
Winny Tang

The Jakarta Post
Banda Neira, Maluku |

Tue, November 14, 2017

| 07:07 pm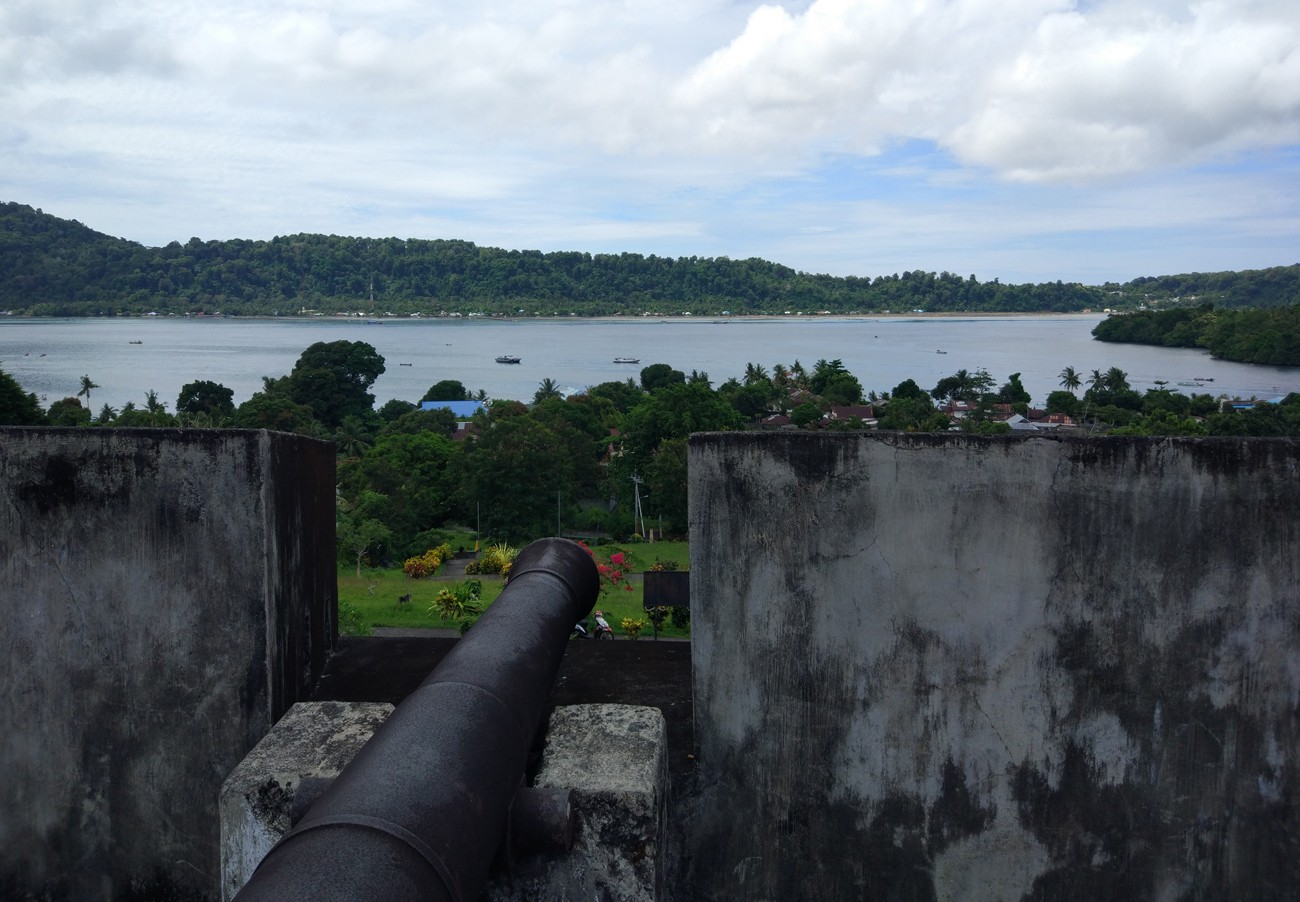 Fort Belgica is one of the famous historical sites of Banda Neira in the Banda Islands, Maluku. The castle was built in 1611 to shore up the islands' defenses. (JP/Winny Tang)
The month-long Banda People Festival is set to become an annual event as part of the efforts to expose the beautiful but remote Banda Islands of Maluku to the world.
This year, the festival, which ended on Saturday, featured dances, the traditional belang boat race, culinary experiences and an abundance of historical places to commemorate the 350th anniversary of the Treaty of Breda.
"We are planning to hold this festival every year. We hope the second festival will be even more festive," Maluku Governor Said Assagaf said during the festival's closing ceremony in Banda Neira.
Run Island, one of the smallest of the Banda Islands, was known for the production of nutmeg in the past. In 1667, the Dutch and the English signed the Treaty of Breda, under which the Dutch agreed to exchange Manhattan for the island of Run.
This year's festival attracted thousands people, including tourists, anthropologists and diplomats from neighboring countries.
For the next festival, investors from various countries, including China, would be invited to stay in Banda, the governor said, adding that the province was welcoming investment to develop infrastructure and resorts in the area.
Banda Neira is famous for its historical sites that tourists can visit, such as Fort Belgica, the exile houses of Mohammad Hatta – one of the founding fathers of Indonesia – and Sutan Sjahrir, the country's revolutionary independence leader.
The Banda Islands are also famous for their diving and snorkeling spots, thanks to crystal clear water, abundant sea life and beautiful coral reefs. (bbn)
Topics :
Join the discussions