Five more orangutans released into Kehje Sewen forest

Balikpapan, East Kalimantan |

Tue, December 5, 2017

| 06:16 pm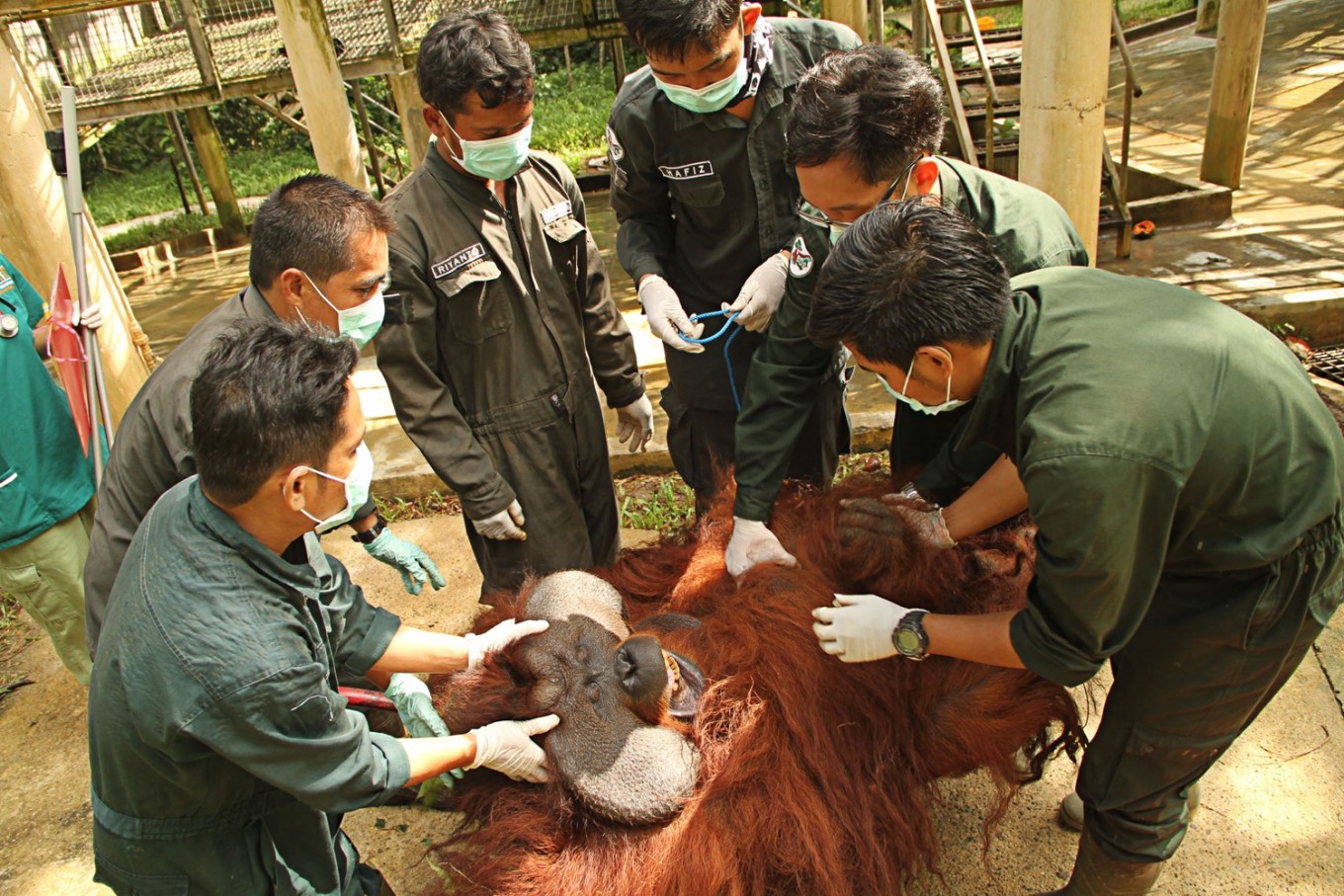 All set: Borneo Orangutan Survival Foundation (BOSF) workers prepare to the release Romeo, a 30 year-old East Kalimantan orangutan, into his natural habitat in Samboja Lestari, Kutai Kartanegara, on June 5. (JP/N. Adri)
The Borneo Orangutan Survival Foundation (BOSF) on Monday released five more orangutans into Kehje Sewen forest in East Kutai regency, East Kalimantan, adding the number of orangutans brought into the forest to 80 individual animals. This is the 14th release of the protected species since the group started the initiative in 2012.
"The release of the five orangutans is also part of a celebration of the first World Wildlife Conservation Day," said BOSF executive director Jamartin Sihite on Monday.
He said Monday's release would be the last release for 2017.
It was not by coincidence that one of the orangutans released by BOSF included a six-year old male orangutan named Santa. He was rescued from captivity in Muara Wahau, around two hours drive from Kehje Sewen, in 2014. At that time, Santa still showed signs of the wild behavior needed for his release.
When rescued, Sihite said Santa was too young to be released so he was put into a forest school in Samboja Lestari. The rehabilitation and reintroduction center managed by BOSF is located in Samboja district, 50 kilometers north of Balikpapan.
"He is a six years old now and ready to be released into the wild. We are very happy that we could release the orangutans, including Santa, into their natural habitat before Christmas," said Sihite.
East Kalimantan Natural Resources Conservation Agency (BKSDA) head Sunandar Trigunajasa said he was grateful and thanked all parties that had been involved in the conservation of orangutans and their habitat.
"After a long rehabilitation process by BOSF, the orangutans could be finally released into the forest," said Sunandar. (vla/ebf)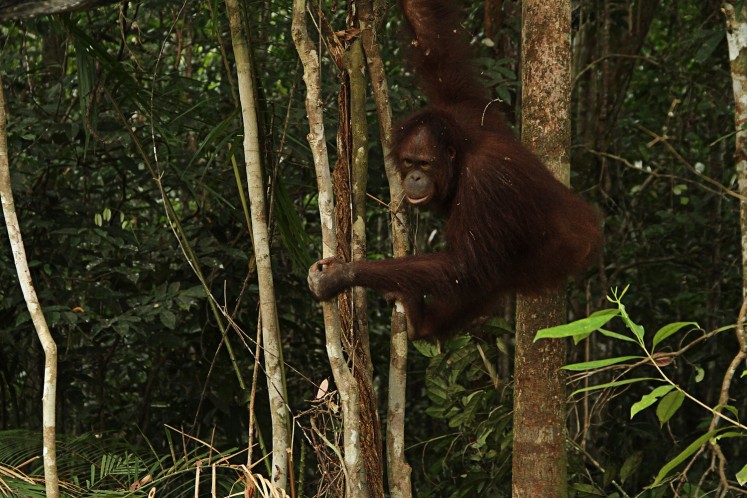 Into the wild: An orangutan rehabilitated at the Borneo Orangutan Survival Foundation (BOSF) Samboja Lestari conservation facility in Samboja district, East Kalimantan, returns to its natural habitat. (JP/N. Adri)
Join the discussions