Freeport's exports fall short of quota
Viriya P. Singgih

The Jakarta Post
Jakarta |

Fri, January 12, 2018

| 04:31 pm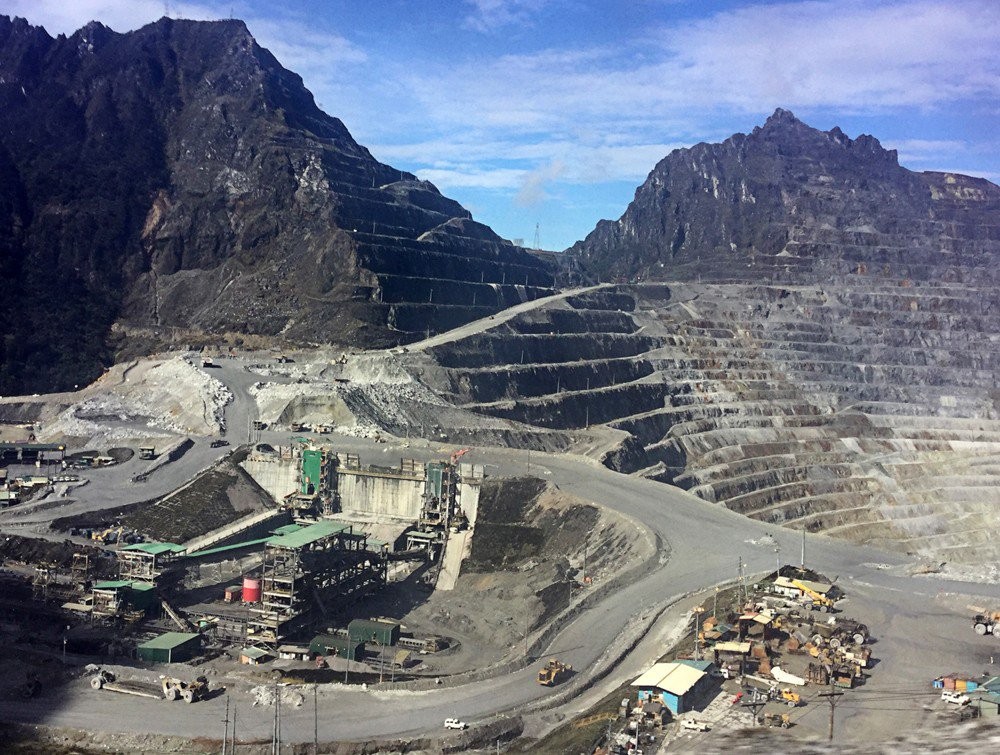 Freeport Indonesia's Grasberg mine in Mimika, Papua in an undated photograph. (JP/Nethy Dharma Somba)
Gold and copper miner PT Freeport Indonesia (PTFI) exported a total of 921,137 tons of copper concentrates in the period from February to December 2017, or 82.7 percent of the yearly quota set by the government.
The government granted PTFI, a subsidiary of American mining giant Freeport-McMoRan, a one-year permit in February 2017 to export 1.11 million tons of copper concentrates.
"As of December 2017, PTFI's realized exports stood at only 921,137 tons," the Energy and Mineral Resources Ministry's mineral and coal director general Bambang Gatot Ariyono said on Thursday.
The export quota was given in return for PTFI's commitment to build a new copper smelter in Gresik, East Java, by 2022. The government will monitor the facility's development progress at least once every six months before giving another export permit for the company.
PTFI has previously calculated that it will need around US$2.2 billion for the new smelter. The facility will have an annual input capacity of 2 million tons of copper concentrate and output capacity of 460,000 tons of copper cathode and 5,800 tons of anode slime, among other products.
"PTFI has yet to submit a proposal to us to get a recommendation for another export permit. But, of course, we will have to evaluate the development progress of company's new smelter first," Bambang said.
Meanwhile, another gold and copper miner, PT Amman Mineral Nusa Tenggara, exported around 560,000 tons of copper concentrates in the February-December period last year, or 82.9 percent of its yearly quota of 675,000 tons (bbn)
Topics :
Join the discussions