AJI slams 'expulsion' of BBC journalists from Papua
News Desk

The Jakarta Post
Jakarta |

Sat, February 3, 2018

| 05:57 pm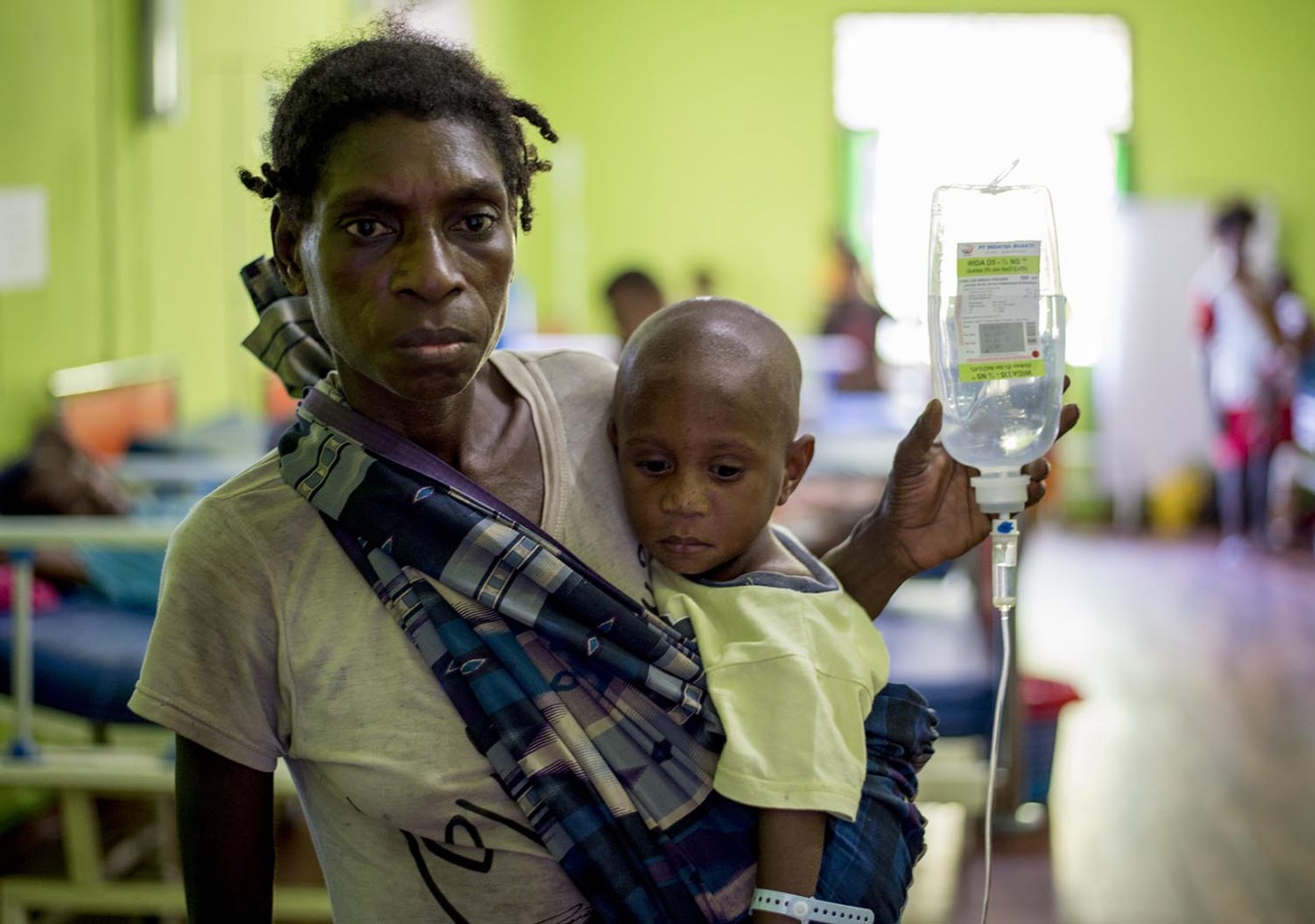 A Papuan woman carrying a drip looks on with her child at a local hospital handling measles and malnutrition patients in Agats, the capital of Asmat district in Indonesia's easternmost Papua province, on January 25, 2018. AFP/ Bay Ismoyo (AFP/Bay Ismoyo)
The Alliance of Independent Journalists (AJI) has criticized the government for banning three BBC Indonesia journalists from reporting on a measles and malnutrition outbreak in Papua because of the tweets posted by one of them.
Australian journalist reporting for BBC Indonesia, Rebecca Henschke, was told to leave Papua after she posted several tweets criticizing the provision of aid. She posted a picture, showing boxes of food and drinks on a dock, captioned "This is the aid coming in for severely malnourished children in Papua- instant noodles, super sweet soft drinks and biscuits."
The Indonesian Military (TNI), which is taking part in the health mission in Asmat, claimed that "what she wrote did not reflect the truth. In the photo, [the food and drinks] were not humanitarian aid, but products sold by merchants and accidentally placed [on the dock]."
Immigration Directorate General spokesperson Agung Sampurno said in his written statement Henschke's tweets were offensive not only to the government but also to Indonesian people, as well as marring to journalism as a profession.

The AJI said that Henschke and her two co-reporters, Dwiki and Affan, were investigated by the police because of the tweets on Friday, and banned from reporting in Papua since then. The three of them were sent back to Jakarta.
"We condemn the expulsion of the BBC journalists. The incident shows that the government is afraid of foreign reporting of the conditions in Papua," AJI chairman Abdul Manan said on Saturday.
He said he regretted the fact that the Twitter posts were cited as the reason for expelling the journalists from Papua and not administrative violations.
President Joko "Jokowi" Widodo, he said, had repeatedly stated his commitment to open Papua for foreign journalists. "[This] shows the government is not serious about its promise to open journalistic access to Papua." (gis/ahw)
Topics :
Join the discussions